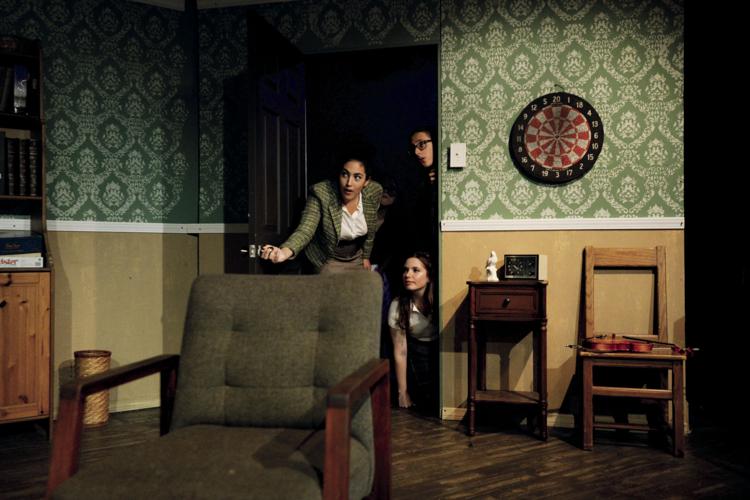 The stage is set in the Del Rey Theater. Popular tunes circa our grandparents' youth set the mood while the audience patiently waits for the show to start. The lights dim, and suddenly any remnant of a conversation disappears into the night. The audience's eyes soon fixate on the stage before them as the actors expose the wacky world that is "The Curious Savage."
The show was performed by the Del Rey Players (DRP), who pride themselves on being a quality student-run theatre group on campus since 1931.
"The Curious Savage" is a comedy written by John Patrick. This production of it is directed by junior theatre arts major, Maren English.
Realities are flipped in this comedy, and the illusion of normality appears to be missing as the audience enters into The Cloisters, a mental institution and the shared worldview of the inhabitants. Here, each inhabitant suffers from some mental ailment that uniquely skews their perception of reality.
Each of the inhabitants' lives are disrupted by the arrival of Mrs. Ethel P. Savage, played by Giselle Durand, a freshman theatre arts major. Mrs. Savage is an elderly widow who has been wrongfully admitted by her three stepchildren, Titus (played by Nick Alling, a sophomore marketing major), Lilly Bell (played by Kat Connell, a junior theatre arts major) and Samuel (played by Connor Correria, a junior theatre arts major).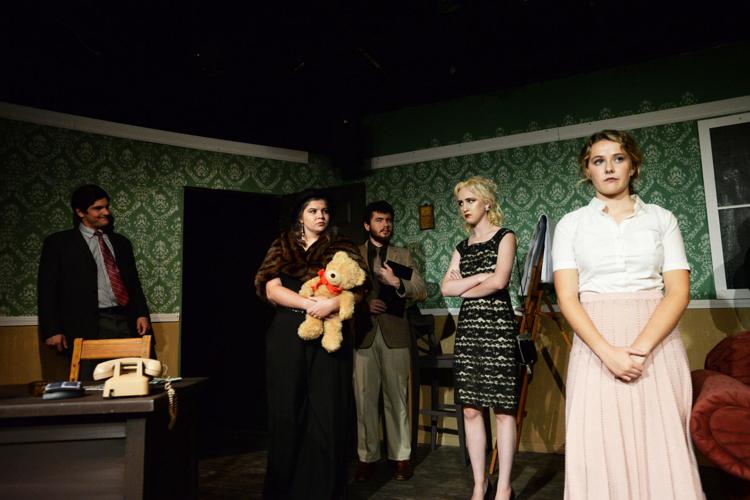 The three siblings believe that their stepmother has lost her mind when she tells them that she plans to use her money to fund average people's pursuit of seemingly ludicrous dreams.
This ultimately leads to Mrs. Savage hiding the inheritance in a teddy bear that she carries around with her and refusing to tell her stepchildren where she's hidden it. But before the siblings are able to get their hands on the money, someone steals it.
English is one of four students that has been chosen to direct a DRP show during the 2017-2018 school year. I was fortunate enough to catch English before the performance on Oct. 12.
"It's been just incredible the entire time because I really love directing," English said. "This is definitely the part of the theater that I want to go into... Not only because it happens to be a really special show to me, but also because I think it has a lot of really cool messages, as well as smart humor."
She went on to explain that because this is a student-run show, the students acting in this production aren't given any type of compensation. The student actors are performing solely for the experience.
This is Alling's third appearance in a Del Rey Players production, and he would like nothing more than to continue working with them.
"I always love coming into a new production here and connecting with fantastic cast after fantastic cast," Alling said. "Acting in these plays gives me the chance to make great friends, all while doing something that I love. There is no downside in my eyes. I mean, aside from some very long nights of rehearsal, but that's just part of the commitment."
The plays comedic tone continued throughout the entire performance; however, the topics discussed in the story simultaneously touched on mental health, as well as how those suffering from mental health are viewed by society, adding  an element of seriousness. The contrast of inhabitants leaves the audience wondering who the crazy ones are after all.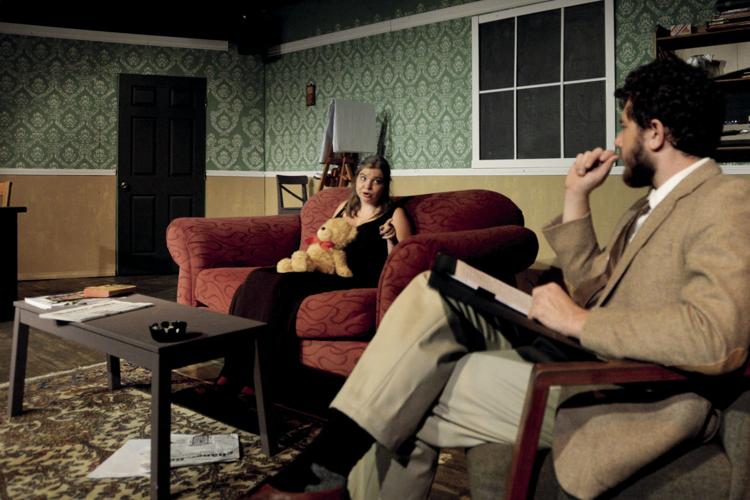 English made it very clear that this play was intended to create a conversation about mental illness. She said the show "has a lot of underlying messages that have to do with mental health, which starts up a conversation about that as well as other topics surrounding this issue." English hopes that this show will help anyone experiencing mental illness to not feel so alone.
Not only were the characters used in ways that highlighted aspects of mental health, but casting also played a huge role in enabling the audience's understanding of this topic's importance. I, along with other members of the audience, felt that the cast really embodied each of the characters to the fullest extent.
Sophomore screenwriting major Ariana Skeeland felt that this production "couldn't have been more perfectly cast." She also commented, "I loved the story and how the characters who were socially outcasted and perceived as being 'less there' actually had a higher quality of life than the characters that were perceived as being 'normal', which really resonated with me."
The audience's overall approval continued to be expressed by various students. Sophomore screenwriting major Sarah Rasmussen shared her thoughts of the performance, saying that she had initially attended the play for a class, but ended up really getting into it. 
She felt that the cast did an excellent job performing. I agree with Rasmussen. The stage action and acting worked perfectly in communicating the play's message.
"The Curious Savage" will continue its run through the weekend of Oct. 19-21 starting at 8 p.m. in the Del Rey Theater, so there's still time to see it. There is a charge of $10 for general admission; however if you are a Del Rey Players member, the cost goes down to $5.
I encourage you to close your laptops this weekend and, instead of binge watching online media content, come out and support your fellow students at the Del Rey Theater. If you take me up on this offer, I guarantee that you will leave the theater totally satisfied.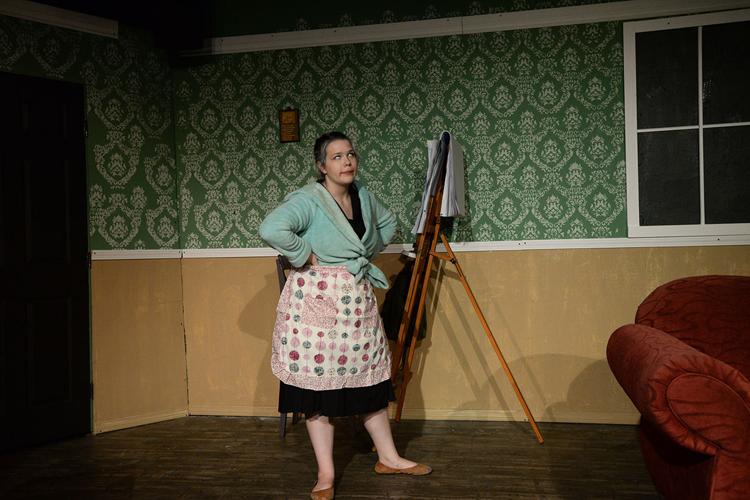 This is the opinion of Paris Shepherd, a junior communication studies major from Ventura, California. Tweet comments to @LALoyolan or email comments to tgage@theloyolan.com.