Loyola Marymount University will celebrate the inauguration of its 16th president, Timothy Law Snyder, this Tuesday. To help you get to know Dr. Snyder better and to give you a better idea about what to expect from the inaugural celebrations, we pulled together these eight infographics.
1. Snyder comes to LMU from a long academic career at East Coast Universities.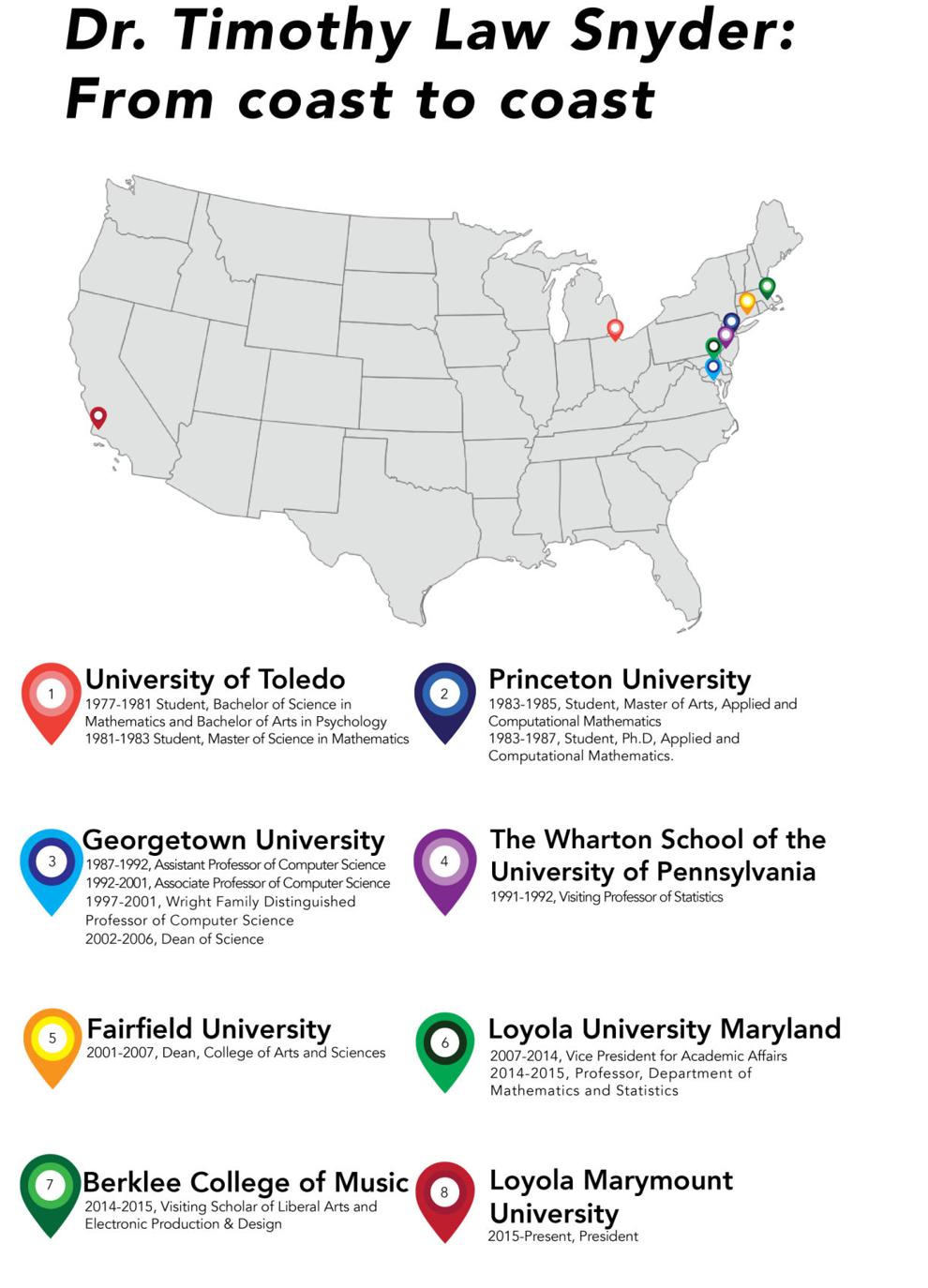 2. Snyder is the University's 16th president, and its first Catholic president who is not a Jesuit.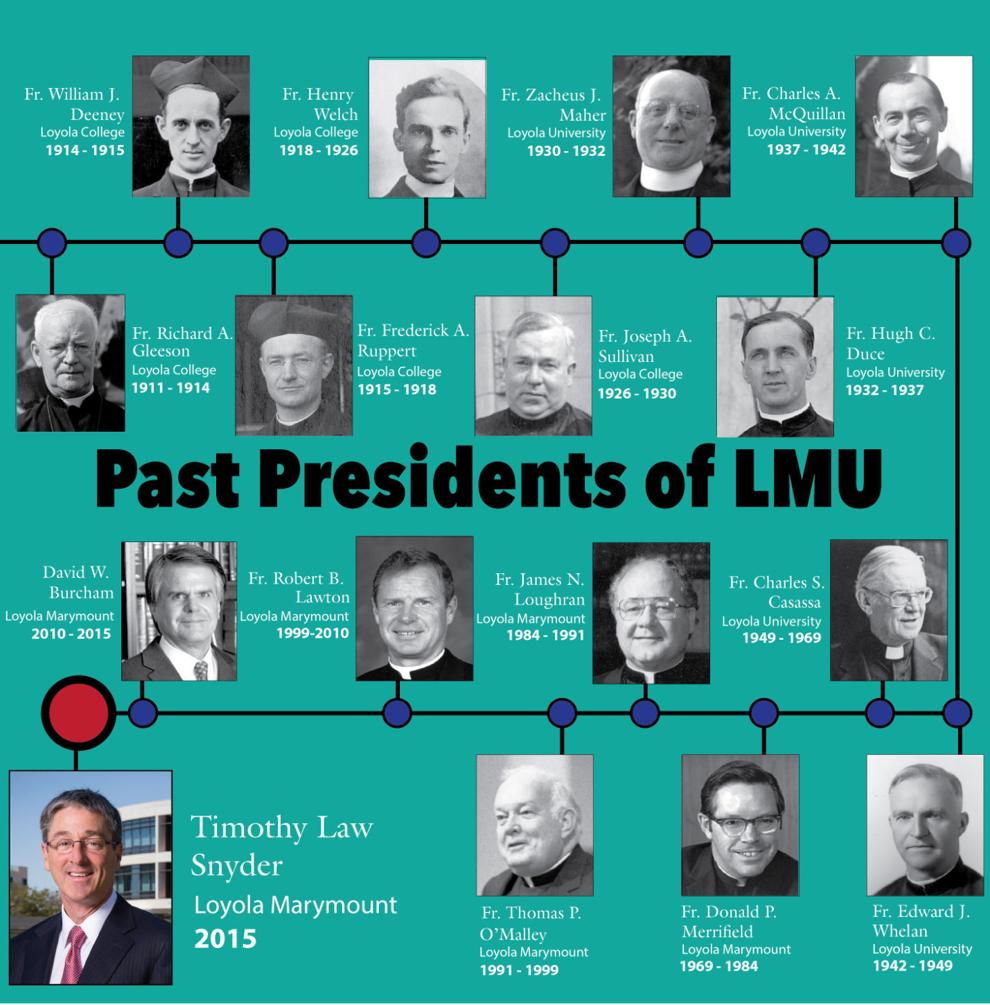 3. The theme of the inauguration festivities is "Global Imagination." We'll get a better idea of exactly what this means in his speech at Tuesday's ceremony, but we can get an idea from a few things he said to the Loyolan before the school year started.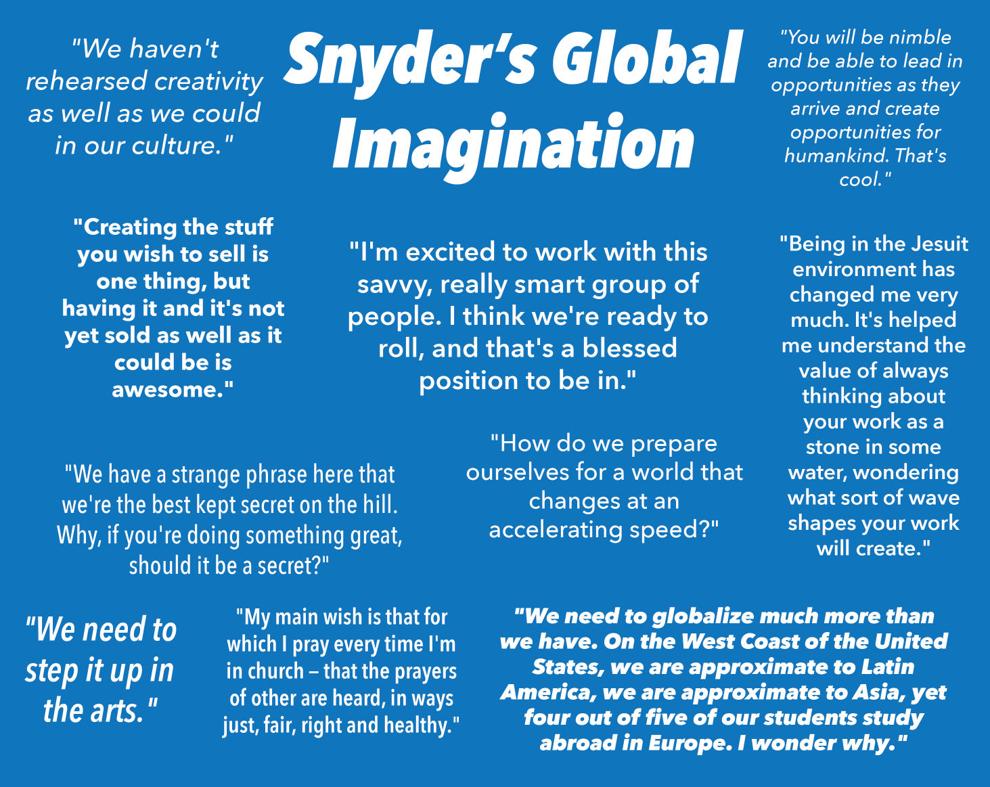 4. Student leaders from a variety of organizations gave their own ideas of what "Global Imagination" could mean.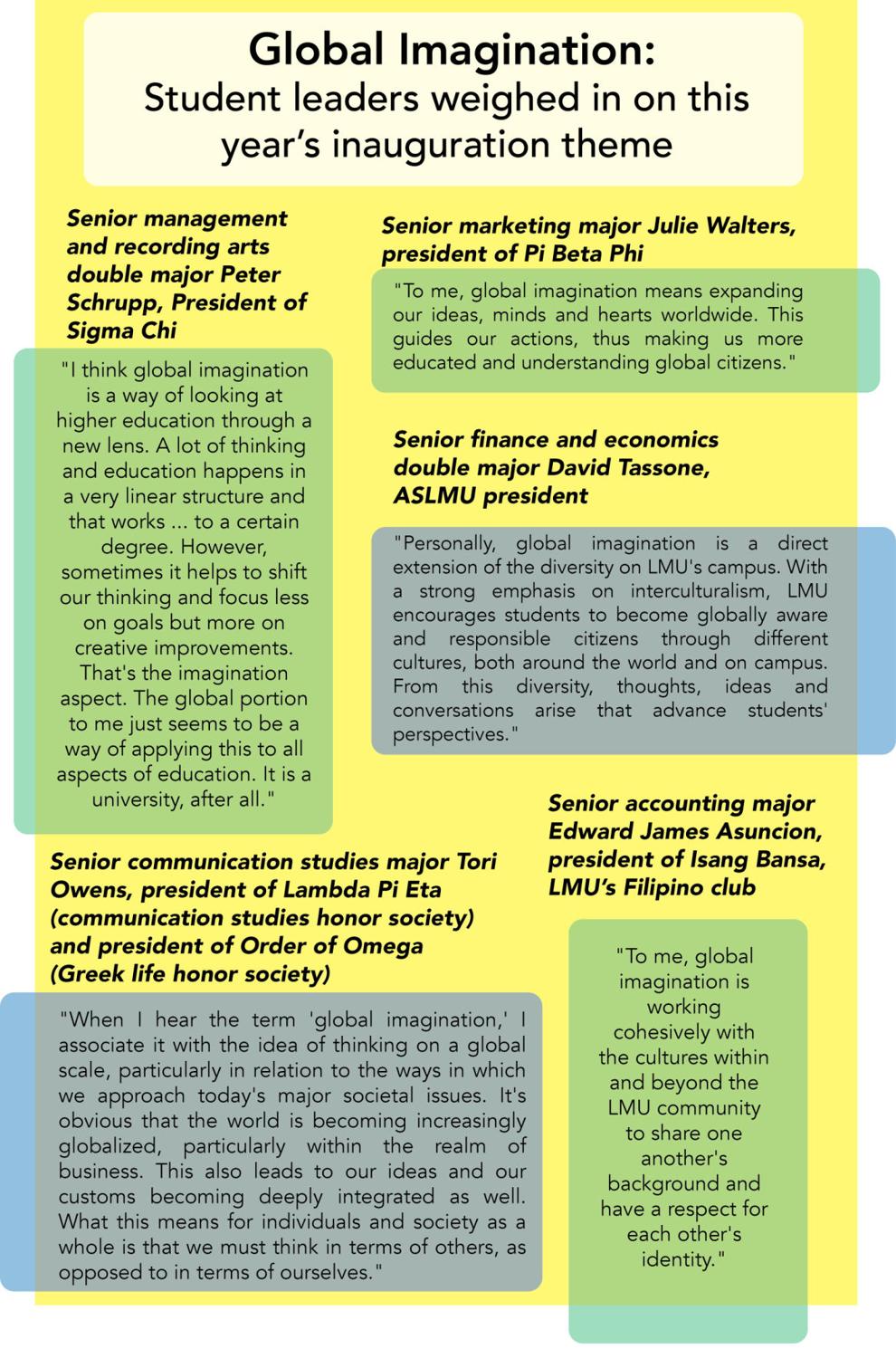 5. Snyder has some pretty big goals for LMU, and wants to raise the university's profile.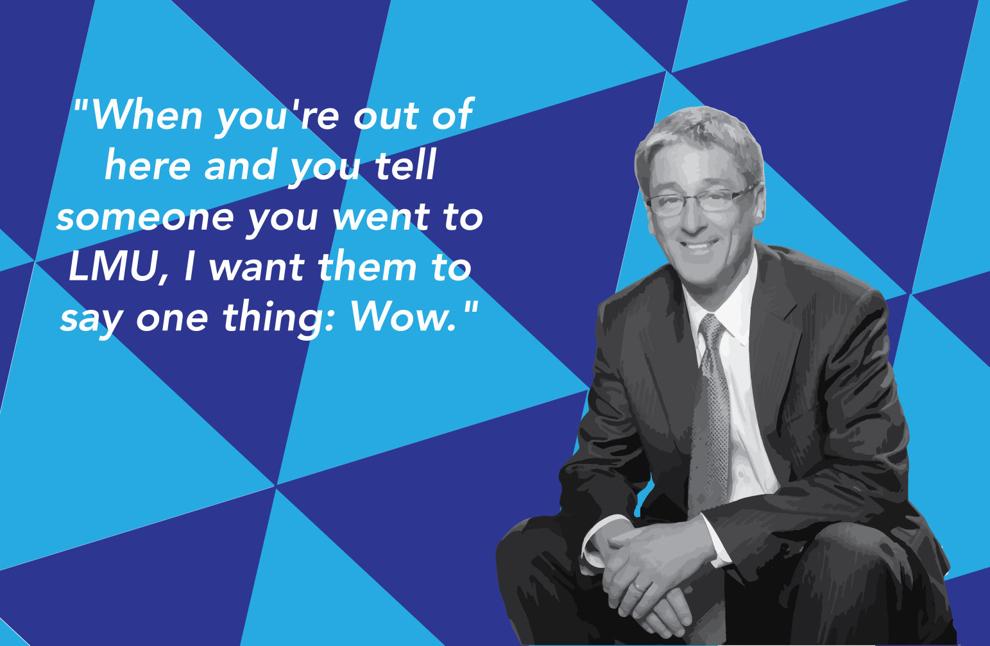 6. LMU's two living former presidents had some words of advice for Snyder.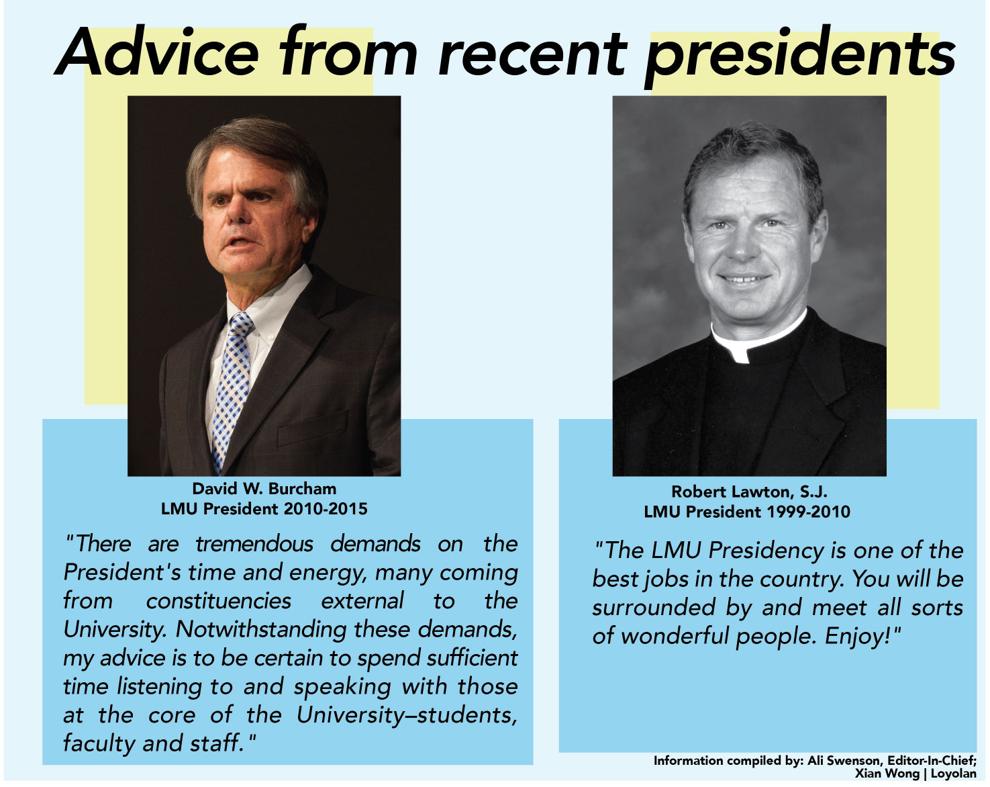 7. The invitation to inauguration was pretty elaborate. The Loyolan talked to the artist to find out more about the inspiration.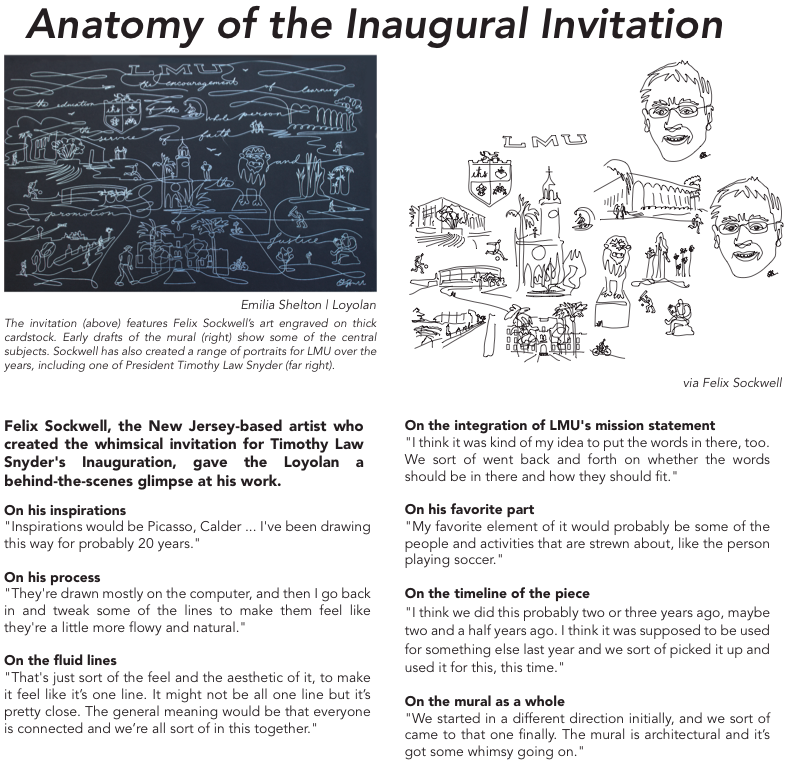 8. Although inauguration events began last week with an academic lecture, the bulk of festivities will be this week. Most classes have been cancelled for Tuesday, the main day of celebration.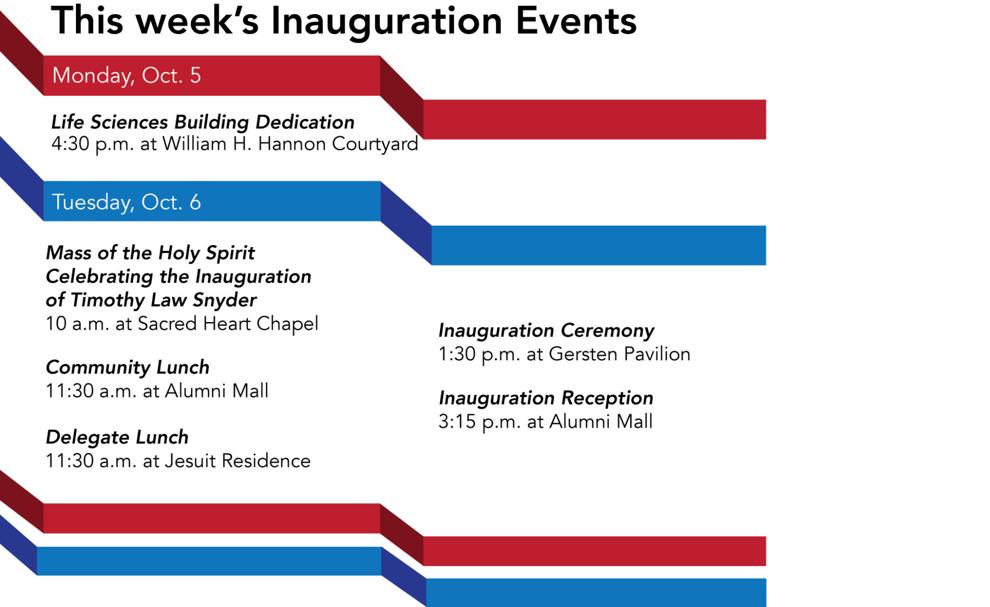 For more of the Loyolan's coverage, check out these articles and follow @LALoyolan on social media.