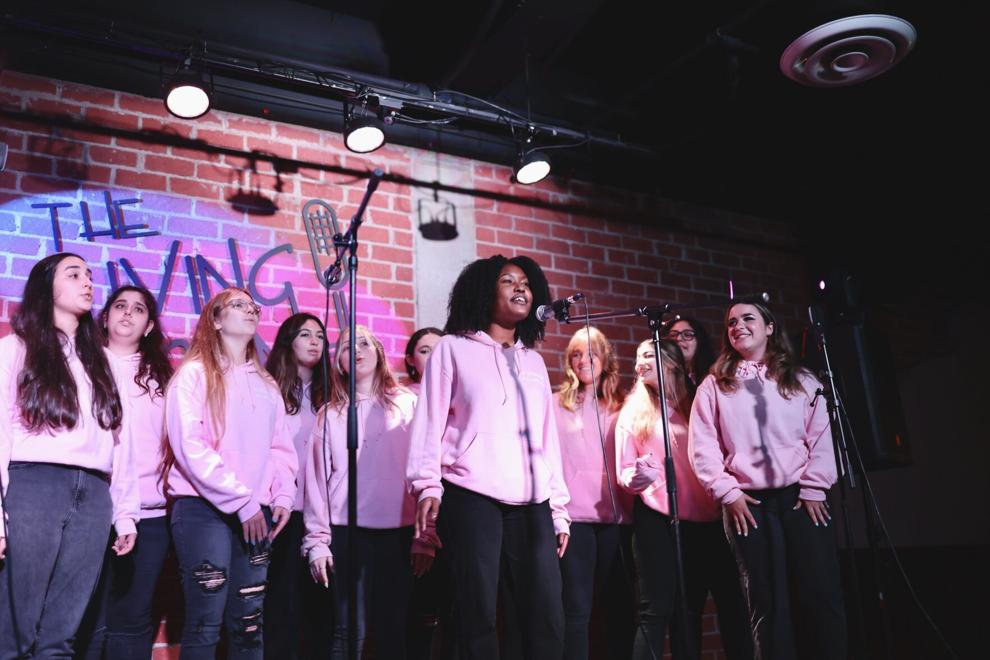 A large crowd gathered outside of the Living Room around 8 p.m. on Nov. 15 to try to get into the annual A Cappella Showcase. Some had a passion for the art of a cappella while others were there to support their friends. The crowd grew so large that, once they reached full capacity, Mane Entertainment directed people to watch outside the Living Room or log on to the Zoom stream.
The showcase included LMU's three different a cappella groups: the Opportunes, Notetorious and On Another Note. Each group performed three songs of their choice that they have been working on since the beginning of the semester. Once each group performed, the audience would vote and the winning group would donate $100 to the charity they choose.
The Opportunes, dressed in matching pink sweatshirts, kicked off the night of instrument-less music. They performed renditions of "Stitches" by Shawn Mendes, "Make You Feel My Love" by Adele and "Valerie" by Amy Winehouse. The all-female group brought great energy to the showcase and set the tone for the other groups.
Talia Wexler, senior theatre arts major and president of the Opportunes, was excited to finally perform for the first time since COVID-19.
"It felt great to perform. It was so fun to showcase what we have been working on with our new members. It felt awesome seeing all of the people that came. It's so cool that so many people are interested in a cappella," said Wexler. "Our group did awesome. I am very happy with how it went. Everyone sounded great and we all had a great time with it."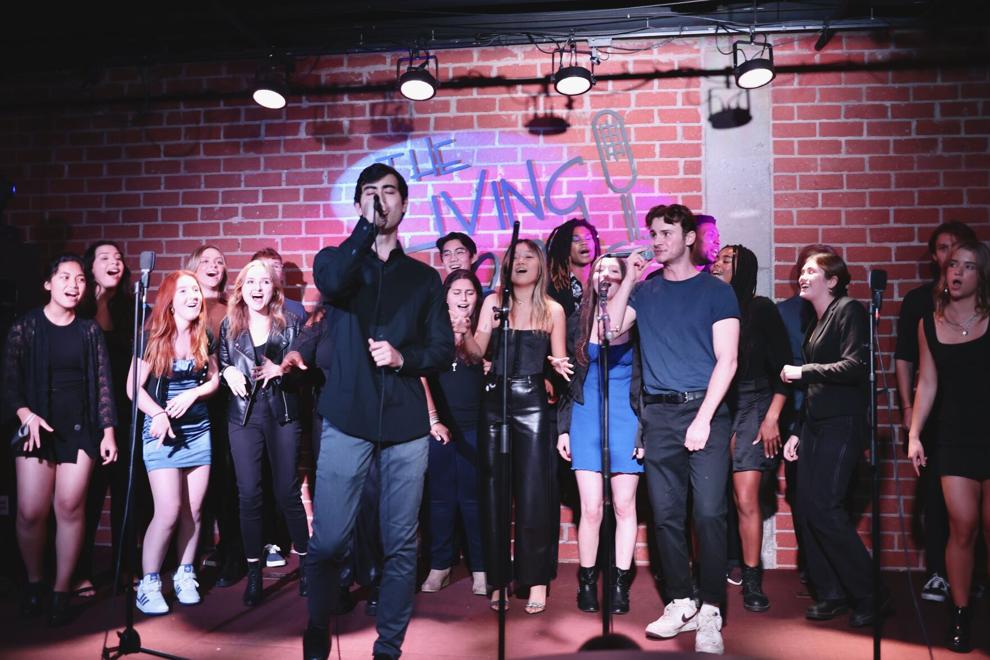 Notetorious was up next; they walked on stage in their all-black outfits, ready to make music with their mouths. They started off their set with Amy Winehouse's "Valerie." Though the crowd listened to it twice, both the Opportunes and the Notetorious renditions were great. They also sang "Honeymoon Avenue" by Ariana Grande and "Take on Me" by a-ha. The beatboxing in this performance was unmatched.
Joey Cuevas, senior marketing major, had not sang on a stage since he was a sophomore and was grateful to be on the stage as a senior.
"Once we finished the first song, it was just as fun as I had remembered. I enjoyed singing our set during rehearsals, but it's an entirely different thing when you get to share it with the crowd," said Cuevas.
Cuevas shared that the group was very nervous, as they had lots of new members with pre-show jitters.
"I give a lot of credit to our e-board and new members for stepping up, especially during the five-hour rehearsal we had the night before. Overall, I loved our energy and thought we sounded great," he said.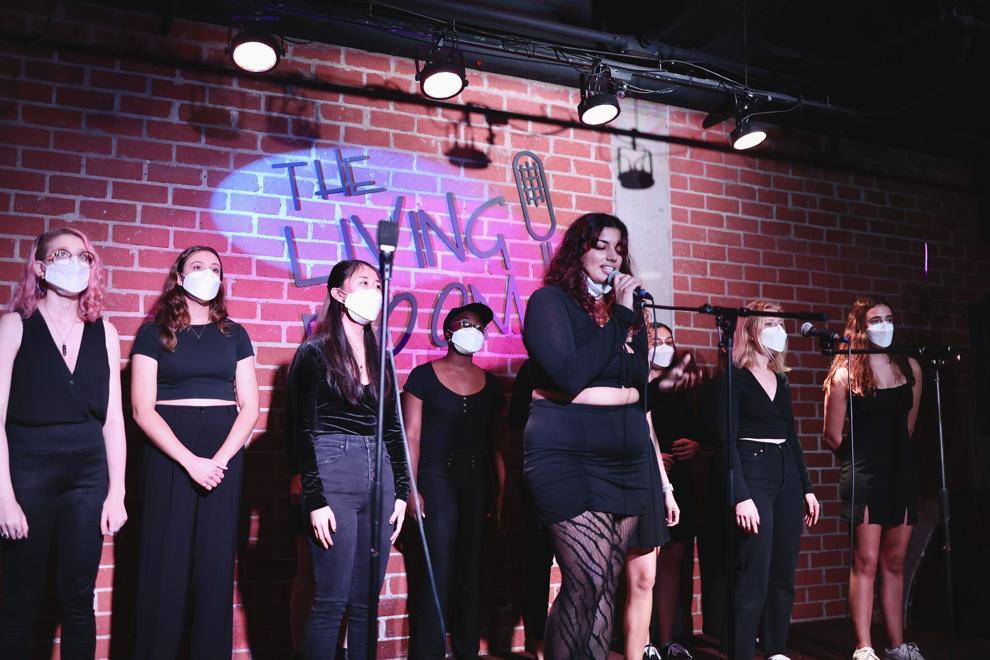 On Another Note, another all-female group, ended the night on a great note. They performed "Put Your Records On" by Corinne Bailey Rae, "Ocean Eyes" by Billie Eilish and "Greedy" by Ariana Grande. They showed off their beatboxing skills, high note ability and their "Pitch Perfect"-esque choreography.
Once every group performed, members of Mane Entertainment passed out papers with QR codes that linked to a google form where audience members voted for their favorite group. Notetorious won and plan to donate $100 to the charity of their choice.
This is the opinion of Cerys Davies, a sophomore journalism major from Monterey Park, California. Email comments to editor@theloyolan.com. Follow and tweet comments to @LALoyolan on Twitter, and like the Loyolan on Facebook.