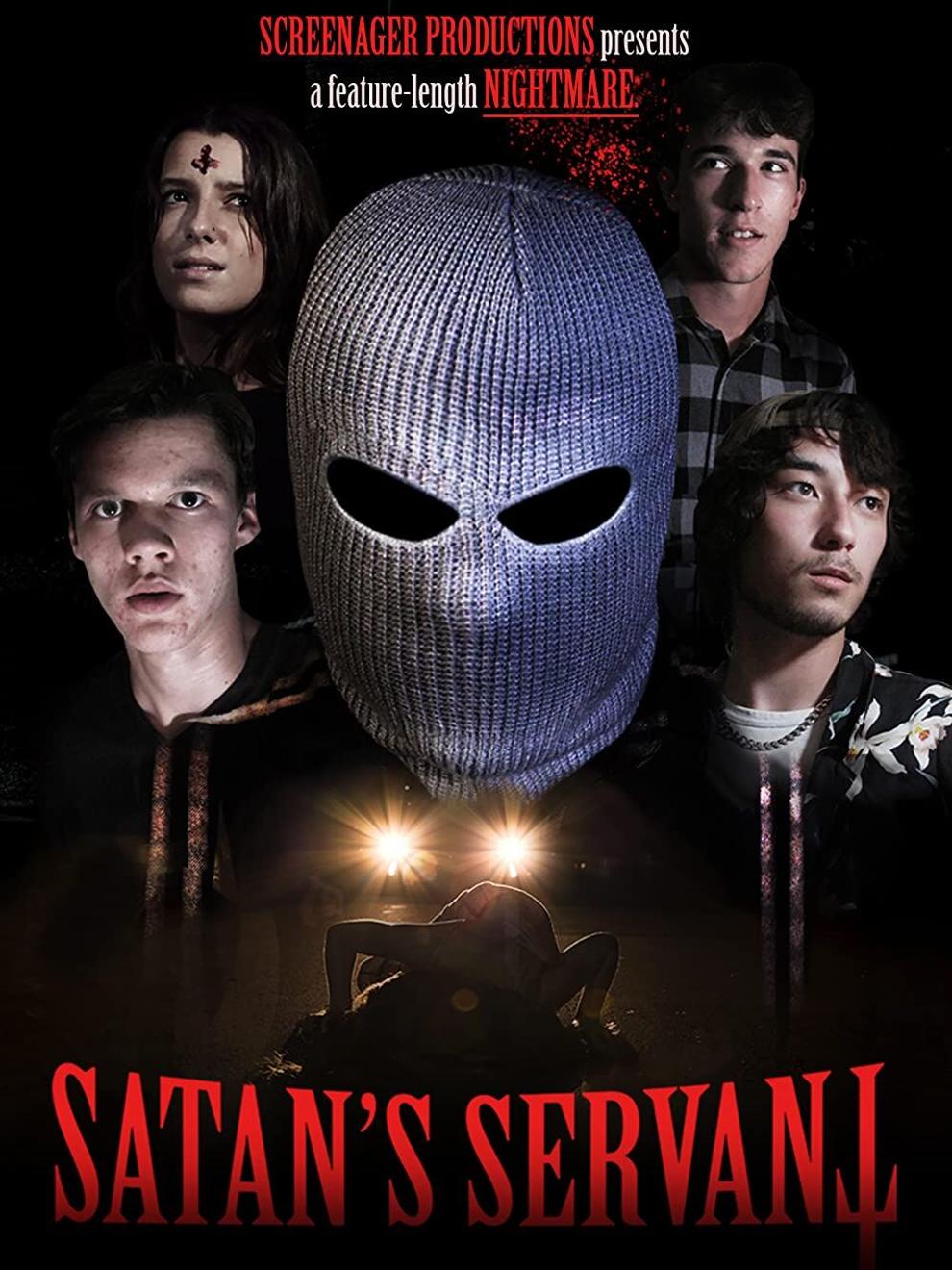 Lions are taking over the streaming services. Last Friday Oct. 16, freshman film production major Jack McDermott's film, "Satan's Servant," became available to purchase on Amazon Prime. McDermott, who hails from the Bay Area, made the film while he was a senior at El Cerrito High School, where he met most of the people who helped him with his film.
McDermott's film journey, which previously consisted of primarily short films, began in the eighth grade, and "Satan's Servant" is his first large-scale project. The film follows two teenage boys, James and Tyler, who, while on a mission to find their missing friend, find themselves in the middle of a satanic plot.
"It was definitely a quarantine project, but we (McDermott and the other people involved in the project) had started talking about doing something big before quarantine started," he said, noting his inspiration for making the film. He added that his friend Sean, who plays a character and made the score for the movie, originally brought up the idea of making a movie with McDermott during their senior year of high school. McDermott initially declined the offer, due to intense schoolwork, but with more free time during the pandemic, began watching horror movies on the streaming service Shutter and decided to write the script for "Satan's Servant."
McDermott spent about 90 days writing the script for the film and, after gaining approval from his co-director, started a fundraiser to raise money to cover costs to produce the film. After raising the money, 16 months were spent on making the film, after which it was released on Amazon Prime. The first trailer was released in June 2021, after a local premiere in a movie theatre in Berkeley, California. "A bunch of friends and family came out and it was really nice because it was a lot of people's first time like back in a movie theater since the pandemic and it was a pretty full theater ... that was a really fun night," he said.
The film was released on Amazon video for purchase in August and was finally released on Amazon Prime on Oct. 15.
McDermott claimed that the local premiere for the film was a special experience because it gave him an opportunity to celebrate the release of the film with his high school friends and family before leaving for college.
McDermott credits the Amazon program, Prime Video Direct—a program that allows filmmakers to upload their movies to Amazon video and Amazon Prime for free—with helping him promote his film on Amazon. In order to promote the premiere of his film on Prime, McDermott released a short video that emphasized that the film was made by teenagers and also attempted marketing the film through an ad on Firestick. Overall, McDermott adopted more comprehensive marketing strategies to promote the Prime release of the film which was something he had never done for any of his previous films.
McDermott claimed that the filming process was enjoyable. He said that the gore scenes were very fun to shoot, and a scene that required the actress to be covered in fake blood was especially memorable. When asked about plans for his future projects, McDermott said, "Basically just going to LMU. I haven't had time to write outside of class, and I'm in a screenwriting class right now that has been super fun." He concluded by claiming that, although he has been working on graduate films as a producer, he intends to focus on his education for the remainder of the fall semester and plans on writing something new during the winter break.