An L.A. art event had a lot of the art and creative communities buzzing with dreamy excitement while awaiting the immersive experience of Eternal Sleepover, an interactive two-day exhibit hosted by The Messy Heads and Ghost Gallery.
The theme of the event was "Bedroom Mall," which suggested participants to come along in their fanciest pajamas or fantasy cocktail attire to truly experience the immersion of the exhibit.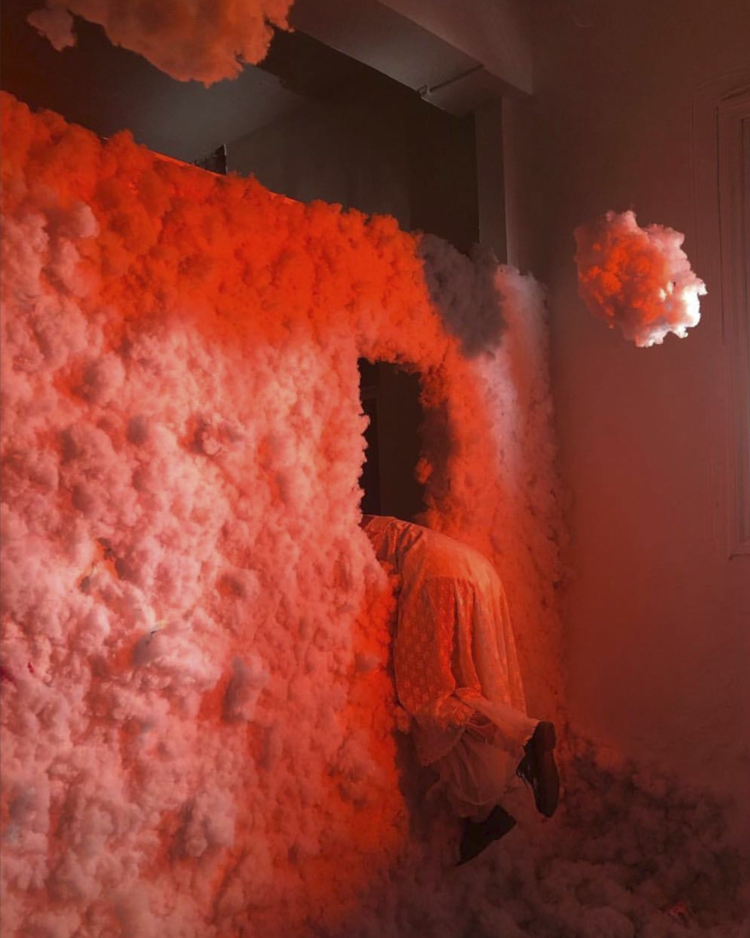 Featured artists were Shamshawan Scott, Paige MacCready, Carlos Semedo, Kaitlynn Crosby, Jheyda McGarrell, Sandy Taboo, Cybelle Corwin and Emma Czerwinski. Each artist created an installation that represented their room. Each room encouraged viewers to interact with the material whether that be doodling and scribbling on Crosby's chalk wall, getting your hair dyed in Scott's "The Dream Salon" or catching a quick nap on Semedo's low-lit and intimate room.
"You could tell everything was made with love and that you were in on a secret, like inside someone's diary. It was like a big sleepover," said senior psychology and marketing major Erica Brown, who attended the exhibit on the second night.
I'd say that was the exact purpose of the exhibit – to elicit those nostalgic feelings of what it was like to have a sleepover as a child. People were jumping on the beds, eating cake, coloring, dancing in the downstairs disco floor and collectively vibing off each others' energies. There was a sense of child-like joy to the whole experience and the exhibit cultivated a safe environment to give the inner child the freedom to express itself for at least a couple nights.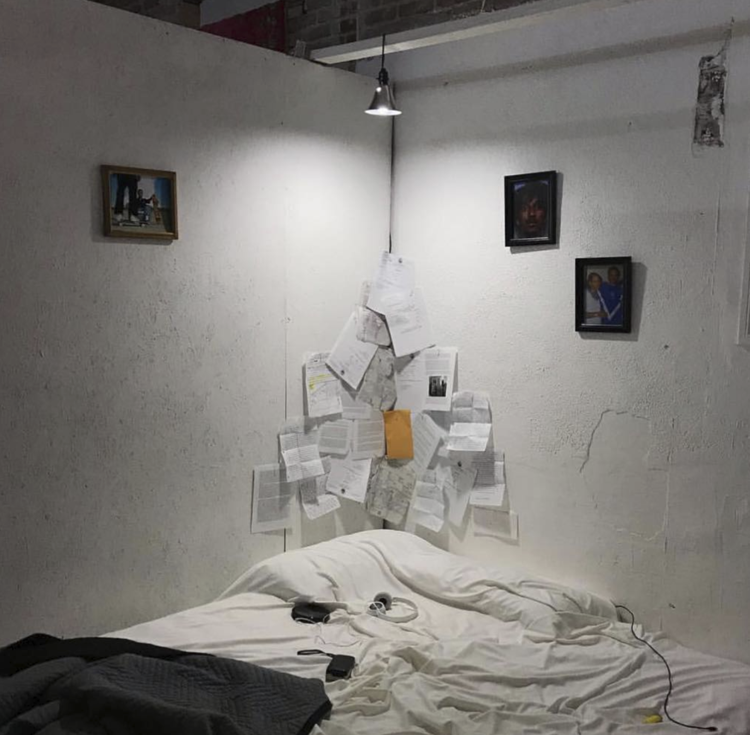 "I found it to be really nostalgic, it felt like I was in a diorama, like a little doll house amongst the models of bedrooms. It felt intimate and surreal. Each room had its own distinct personality," said studio arts and psychology double major Rachael Moreno.
If you missed the Eternal Sleepover Bedroom Mall, don't feel too bad. The Messy Heads have an interactive digital form of Eternal Sleepover on their website with music, videos, art, writing and more created by young artists from all over the globe.