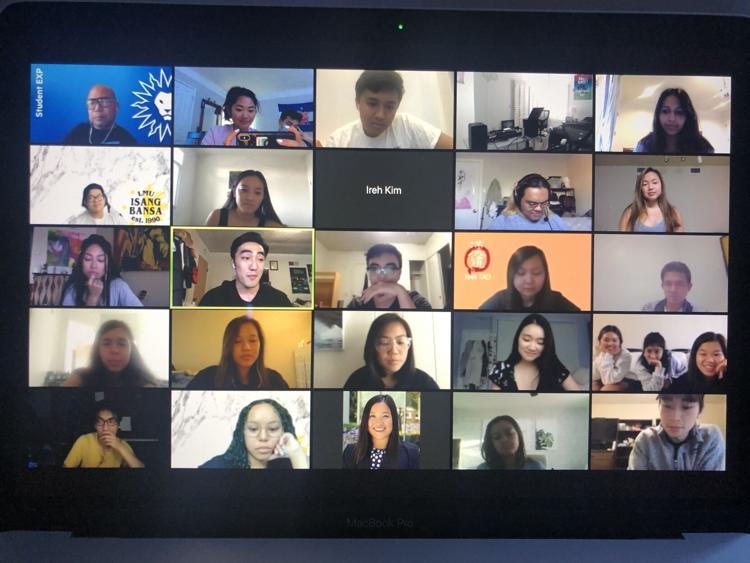 Each week for the coming month the Loyolan will be highlighting each of the Ethnic and Intercultural Services groups on campus and the resources they provide for students. This week L+A editor Sammi Su talked with Director of Asian Pacific Student Services Aristotle Mosier to learn more about what they are doing.
The first week of classes has come to a close, but for the student service offices, the events have just begun. The Asian Pacific Student Services (APSS) offices hosted events during orientation and last week to welcome back students.
Aristotle Mosier, director of Asian Pacific Student Services, said that APSS has been preparing for a successful online transition throughout the summer. They have created a community advisory consisting of API student organizations as well as faculty and staff to "share resources" and "address issues" brought up by students.
APSS has organized a support group called API Sisters for women of Asian American and Pacific Islander descent. The event is co-hosted by APSS and the Student Psychological Services (SPS) and facilitated by Dr. Mimi Hoang. The first meeting will be held on Sept. 23 at 3-4 p.m. (PDT).
Follow updates from APSS on Instagram at @lmuapss.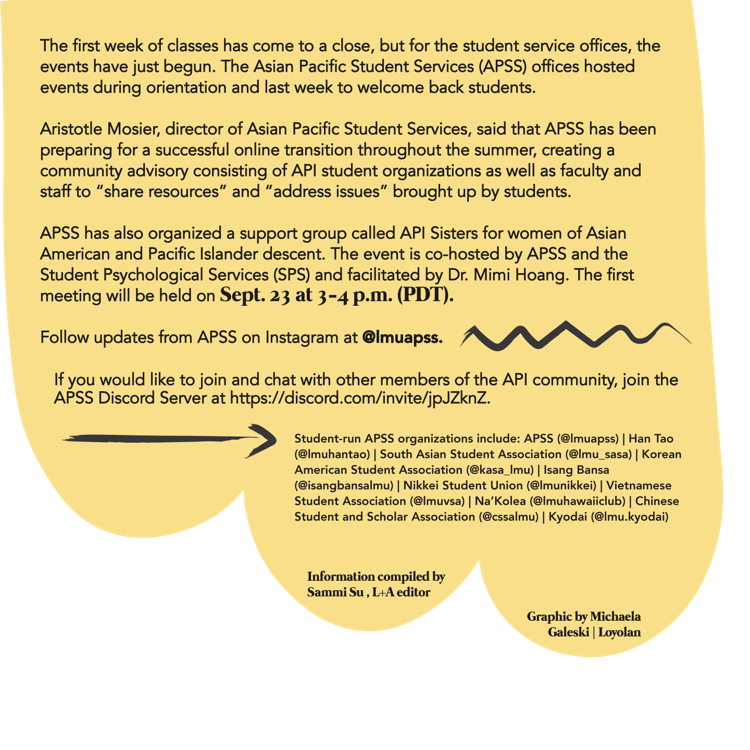 Mosier mentioned that most APSS activities will be organized by the API student organizations. If you would like to join and chat with other members of the API community, join the APSS Discord Server here.
The individual Instagram pages for the APSS organizations include:
If you would like to have your organization or event covered by Loyolan, please email ssu@theloyolan.com or DM the Loyolan at @laloyolan.