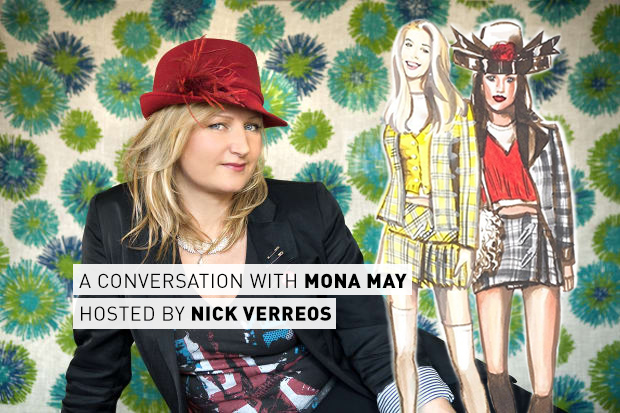 Mona May was given a relatively low budget of $200,000 to design costumes for the cult classic "Clueless" — a film in which the main character, Cher Horowitz (portrayed by Alicia Silverstone), wears over 60 outfits. May managed to design chic ensembles that are still talked about 25 years after the film's release.
The Fashion Institute of Design and Merchandising (FIDM) held a virtual conversation with the alumna on Thursday to discuss the looks she created not only for "Clueless," but also for standout films such as "Romy and Michele's High School Reunion," "The Wedding Singer," "Never Been Kissed" and "Enchanted."
The event was hosted by Nick Verreos, co-chair of fashion design at FIDM and former "Project Runway" contestant. Verreos started the conversation by asking May about her upbringing in India, where she was inspired by the bright colors around her.
"[India] is like L.A. almost [because] there's bougainvillea, fuchsia and yellow," said May. "To me, color is energy."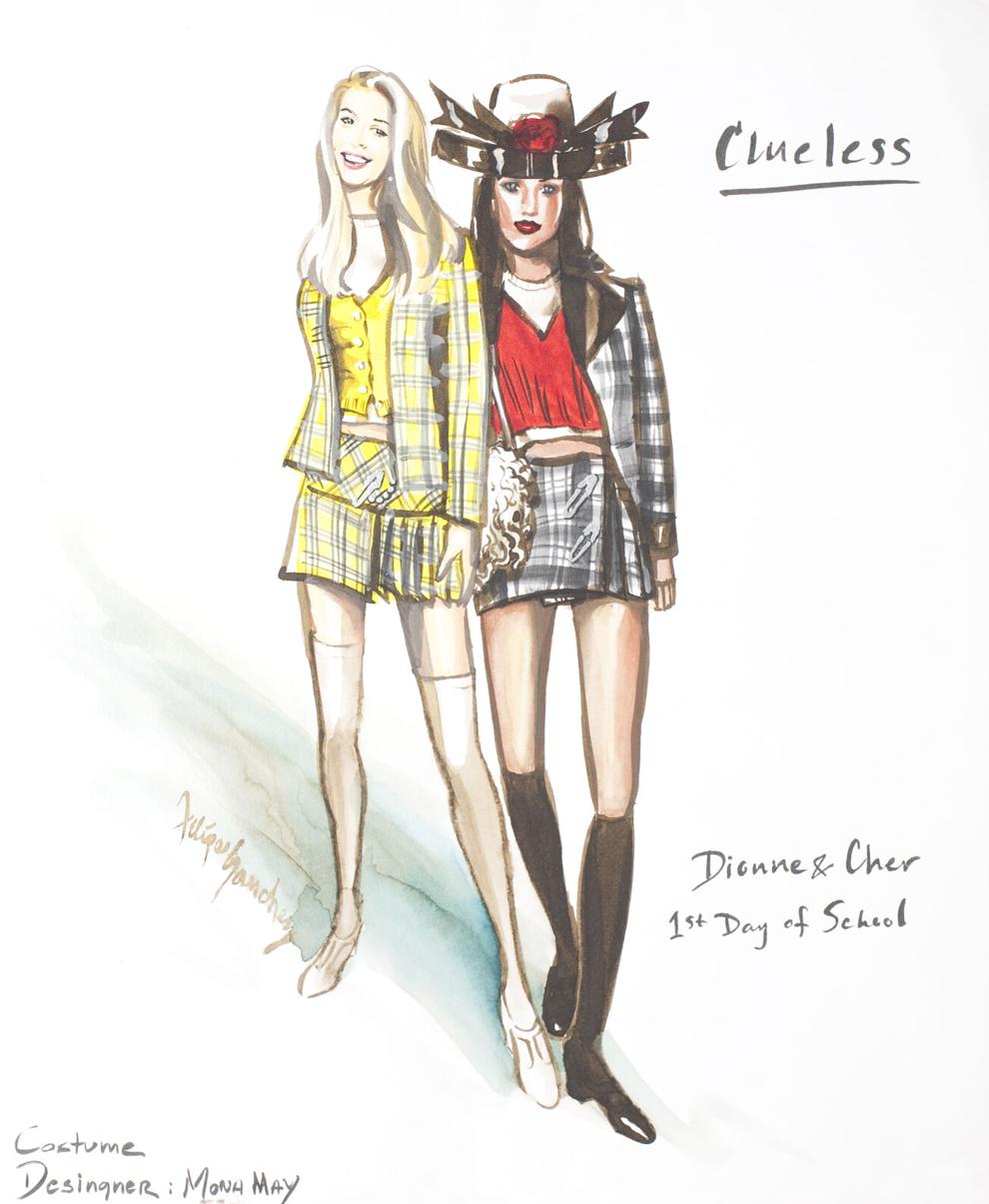 The color yellow would show up again in a defining moment in May's career. Cher's yellow plaid skirt set designed by Jean Paul Gaultier is arguably the most recognizable ensemble from "Clueless."
Cher was originally imagined in a blue version of the set, but it was not bright enough. After that choice failed, May tried out a red version which appeared too "Christmassy." When Silverstone finally emerged from the dressing room wearing the yellow one, May knew it was the right choice.
"It had to pop," said May. "When she stopped dressing, we all went, 'This is it.'"
May explained how the outfits in "Clueless" brought femininity to a time when grunge was trending. Director Amy Heckerling brought May onto her project because she wanted to infuse European style into the film.
"She called me up and said, 'I want you to do this film because you grew up in Europe,'" said May. "It's all high fashion from the runways."
The fashion in "Clueless" has made a lasting impact. Designers such as Donatella Versace continue to translate the film's playful looks onto the runway. May still gets tagged in Instagram posts showcasing Halloween costumes inspired by the timeless outfits she created.
"The success is that the clothes are not stuck in America … they are not stuck in 1995," said May. "The most amazing thing to me is when you look at this film now and [notice] how current the fashions are."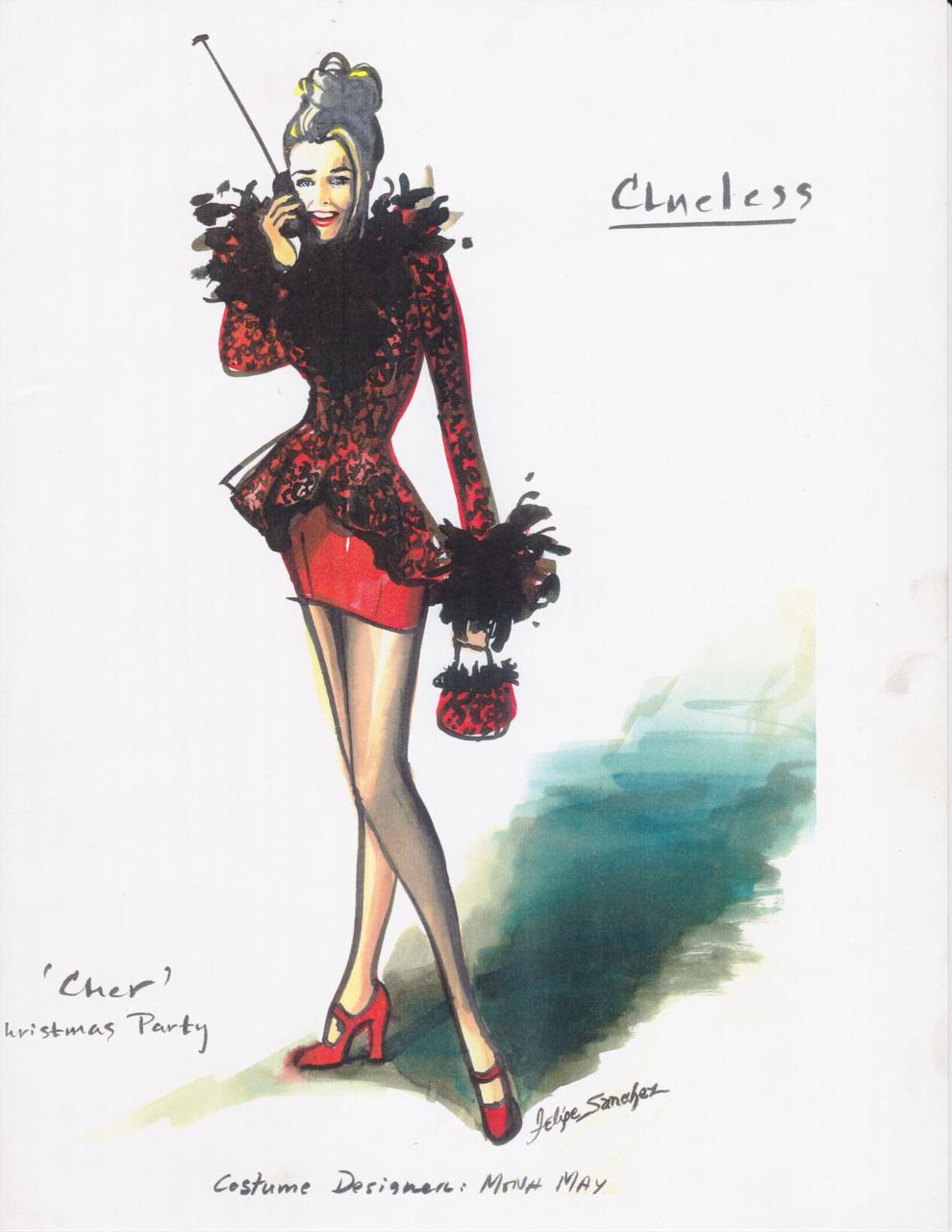 May also elaborated on how "Clueless" served as a fashion education for audiences.
"Most people who went to see the movie didn't know Alaïa," said May, bringing attention to a memorable scene in which Cher is robbed at gunpoint. Though Cher's life is at risk, she is distressed over ruining her red dress designed by Tunisian couturier Azzedine Alaïa.
Silverstone, an "ingénue" at the time of the film's production, found it difficult relating to her spoiled yet endearing character.
"Here comes Alicia Silverstone … she's already a hippie, she wants to save the world, she's vegan at 18," said May. "She comes super casual with her dogs in tow that she just rescued and here we have to put her in all this high fashion."
Although Silverstone initially felt uncomfortable in her countless costume changes, May claimed she has realized over the years how integral the outfits were in "Clueless." The fashion in the film is a character in and of itself.
"Mona instinctively knew how to costume these characters in a manner that seemed seamless and thoroughly believable … and iconic," said Verreos.