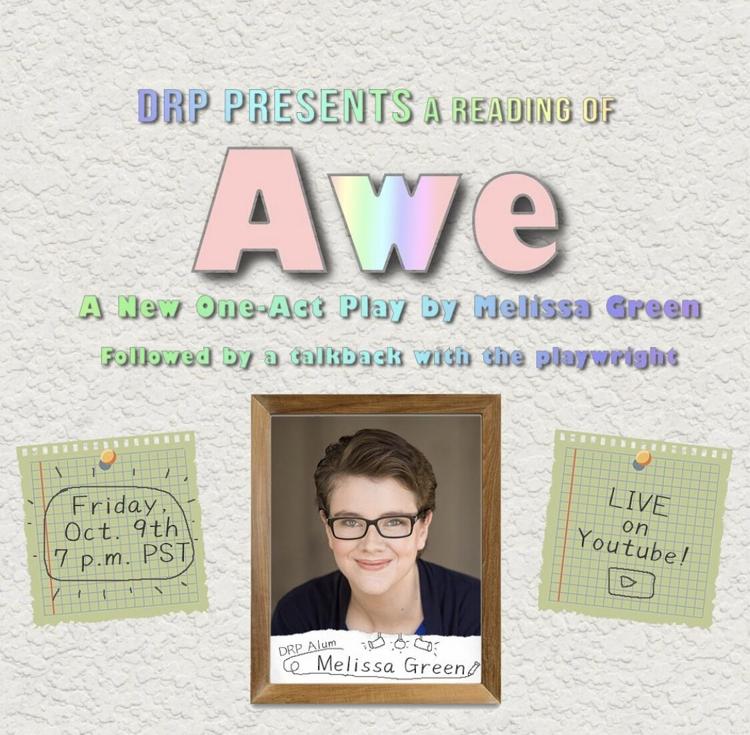 The Del Rey Players are back for the academic year, bringing you live theater from the comfort of your own computer screen. Their fall season began on Friday with a play reading of "Awe," written by LMU alumna Melissa Green. An ensemble of eight gathered over Zoom to present the reading, which was streamed via YouTube Live.
"Awe" only has two characters: childhood friends Alison and Maddie. The one-act employs a nonlinear narrative, following the girls throughout four periods of their lives including bible camp, seminary, "10 years after" and a presidential campaign.
Green — who graduated in 2018 as a theatre arts major — identifies with both characters as she was raised in the Presbyterian Church. Green claims she was devoted to religion physically, but not emotionally.
"'Awe' came out of a period of time where I was reflecting a lot on … being very deeply involved in church business, but never considering myself religious or devout or even having a strong emotional connection to faith," said Green. "The two women that the story follows both struggle with that same upbringing and the questions that it raises are something that they carry with them their whole lives; it's something I think I'll carry with me my whole life too."
While Alison and Maddie were once bible camp buddies, they grew apart over time. Alison eventually becomes the first openly gay woman running for president and Maddie becomes a priest. Though their lives take them on seemingly opposite paths, they find their way back to each other in the end.
"The biggest question that 'Awe' seeks to answer … is 'where are we meant to be' and the answer I think it comes up with is 'with each other,'" expressed Green. "I hope that the audience comes away with an understanding of faith and religion not as a way of learning the absolute truth but rather as a way of communing with each other."
Gabrielle Johnsen, a junior theatre arts and English double major, played Alison during the presidential campaign. Alison's character in particular felt timely. Though Alison knew she would most likely lose the presidential campaign, she believed in the value of changing people's minds.
"I definitely identified with Alison's turning away from the religion she was raised in and feeling disconnected from someone she loves because of it," said Johnsen. "Spirituality is such a personal thing, but religion is so communal and part of identity, and I think this play did a great job of discussing that."
Though the actors in "Awe" were able to deliver strong performances, I will admit it was strange watching them embody different characters from their personal offices and bedrooms. With that being said, it was a play reading and not a full-blown production in need of elaborate set design, costumes and lighting.
"I think the show's structure lent itself to Zoom really well," stated Victoria McMillen, a freshman screenwriting major who played opposite Johnsen as Maddie. "It was nice having one scene partner to act with versus several different actors."
There may even be a few advantages to performances being held on virtual platforms. Not only are the performances more accessible to large audiences, but they also encourage actors to utilize their creativity in new ways.
"In these past seven months, I've grown to re-love acting as an art form and not something that's just a game to beat," said McMillen. "I feel more in touch with my emotions now than ever, and have a new gratitude for the times I do get to be performing."
This is the opinion of Francesca Bermudez, a sophomore journalism major from Saratoga, California. Tweet comments to @LALoyolan or email ssu@theloyolan.com.