Dia de los Muertos, an annual Mexican holiday, reunites families with deceased loved ones. Beginning on Nov. 1, the two-day celebration includes spiritual reflection, "ofrendas" and delicious meals.
Ofrendas, or offerings, honor deceased family members through small altars with yellow marigold flowers, photos of those who passed and their favorite items. Those who celebrate the holiday believe that during this time, the ofrendas reunite the dead with the living.
The Chicano Latino Student Services (CLSS) held multiple events in honor of Dia de los Muertos, including a Shoebox Altar workshop. CLSS Assistant Programmer and freshmen civil engineering major Mariana Bravo attended the workshop to celebrate the beloved holiday.
"It was my first time making an altar and it was a very fun and meaningful experience! For me, the most important part about building an altar is being able to understand the meaning behind all the details that go on it. The papel picado represents wind and the presence of the souls and the marigolds serve as a way to light the dead towards their ofrendas. Paying attention to these things made me want to be more accurate," said Bravo.
Bravo has many positive memories of celebrating Dia de los Muertos year after year, enjoying the time to reconnect with ancestors.
"It is a time where the souls of our ancestors visit the world of the living again. I have always seen this holiday as a way to bring family closer together to honor those who are not here with us anymore," said Bravo.
Although Mexican communities have celebrated the holiday for thousands of years, it was recently promoted in mainstream media with the 2017 Disney movie, "Coco" The animated movie follows young Miguel who accidentally gets transported into the afterlife while deceased ancestors are crossing over into the land of the living during Dia de los Muertos.
Among the film's many fans is CLSS Assistant Programmer and sophomore theology and Spanish double-major Jesus (Paco) Estrada.
"It's not only a great movie, but also represents my community's values and beliefs in a positive way. It's always nice to see Latinx people on screen and it's even nicer when Latinx culture is being celebrated. Also, in the words of Kristen Anderson-Lopez, it's nice to see how, 'where our country might be wanting to put up a wall, Pixar built a beautiful marigold bridge,'" said Estrada.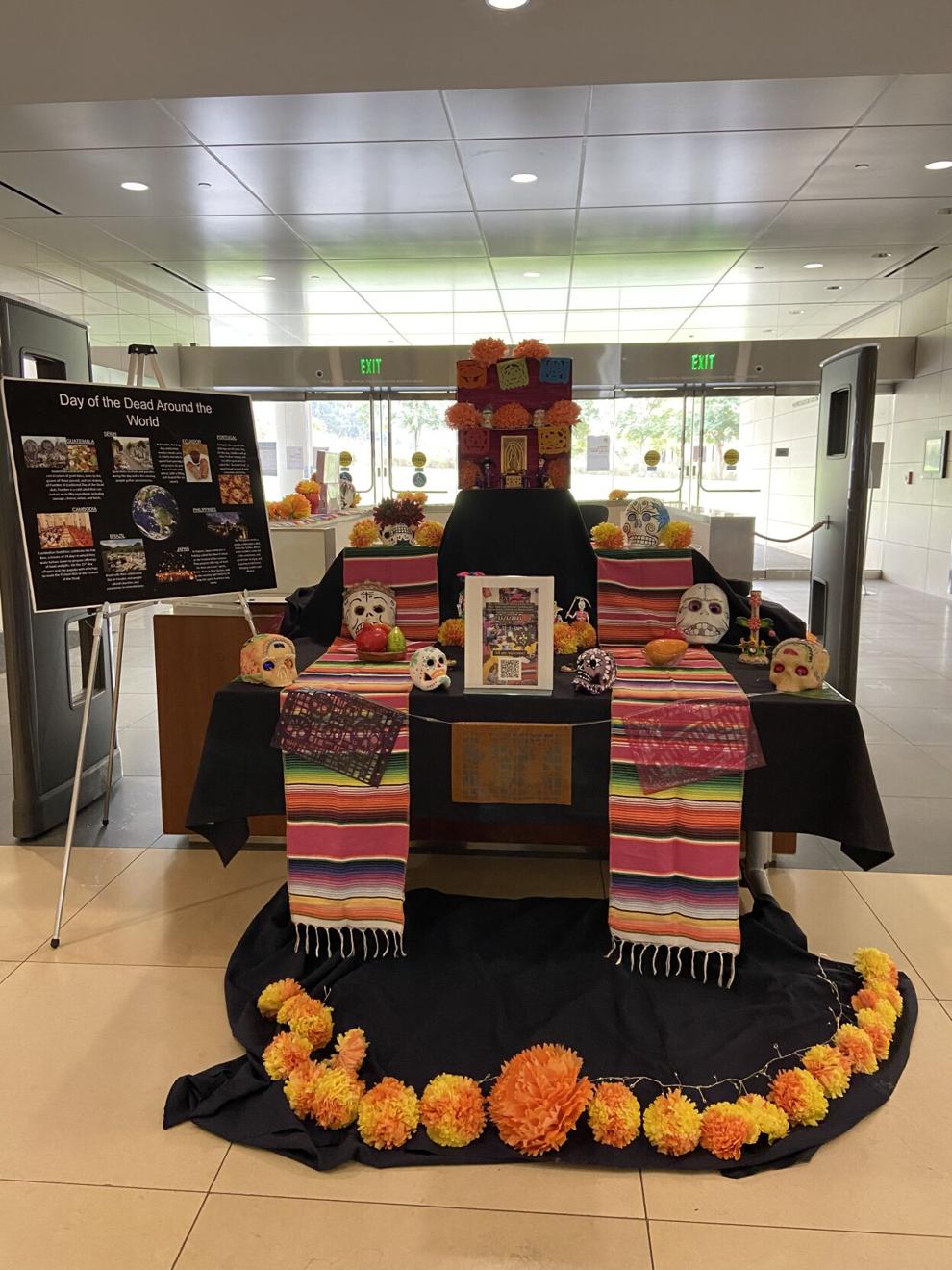 Watching "Coco" during the holiday has become one tradition in many Mexican households, and LMU students can also celebrate by visiting the Hannon Library for informational posters, decorations and an ofrenda.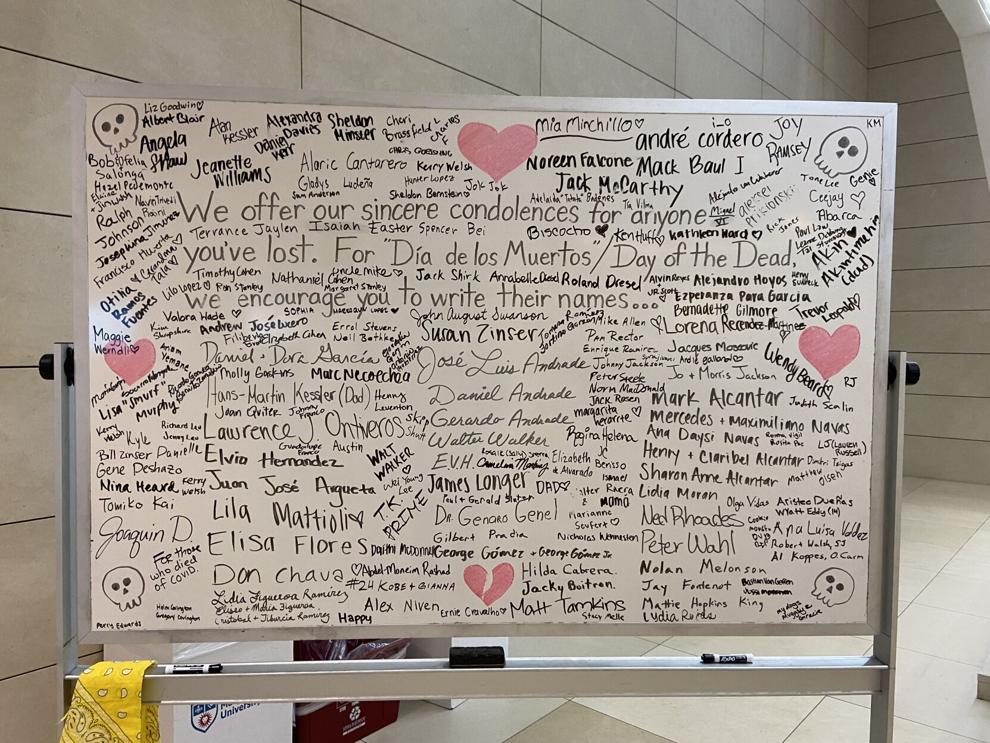 LMU Campus Ministry has also joined the celebration by hosting an evening mass on Nov. 2 dedicated to all those who have passed. The mass included a candle light service and ofrenda where students can add photos of their deceased loved ones. The ofrenda will remain in Sacred Heart Chapel for the entire month of November.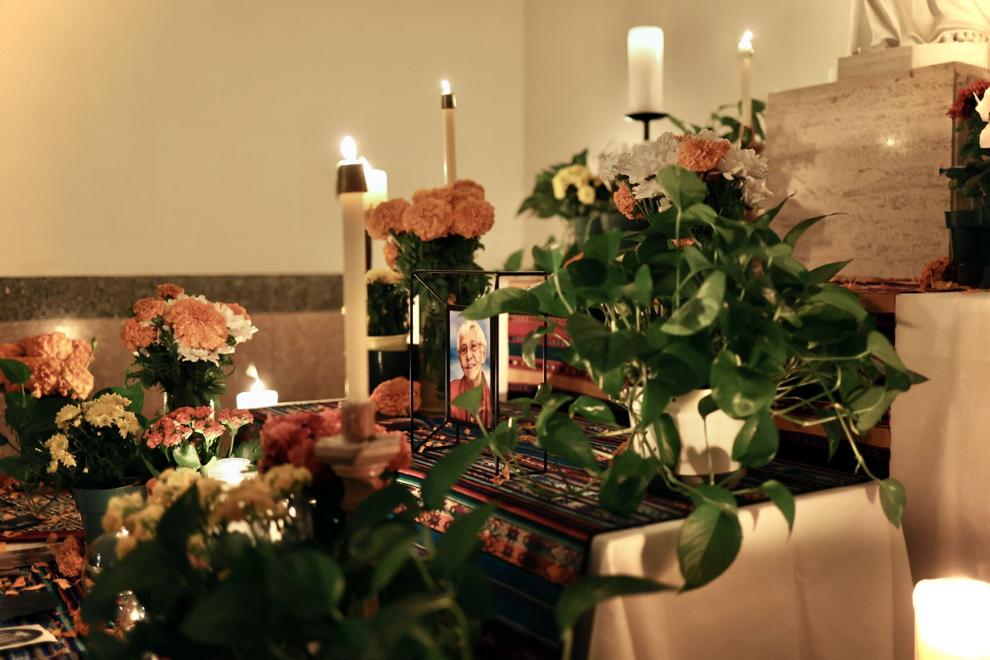 Ofrenda altars are not the only way to take part in Dia de los Muertos, as sophomore civil engineering major Alessandro León-Contreras recently learned of a new offering tradition from his father's hometown of Cuanajo, Mexico.
"According to stories that have been told by the people of Cuanajo and my father, the tradition started because back in the day, when someone would die, they would do a procession and leave a trail to the grave. A year later, with an actual horse, they would follow the same trail but this time they would go with the deceased person's favorite things on the horse. As time has passed, the tradition moved from using a real horse to using a wooden horse," said León-Contreras.
As skilled carpenters, many of Cuanajo's residents have made a living making small wooden horses to sell throughout Mexico.
León-Contreras also acts as a CLSS Assistant Programmer, where he plans and arranges events for the LMU Latinx community.
"I got involved with CLSS because I wanted to express my Mexican heritage through my work and the events that CLSS hosts for the students. I have met way more people that share the same background and experience as me, and that has been helpful to fit in and connect with the [University]," said León-Contreras.
Through MESA meetings, office hours and community-building events, the student workers at CLSS connect Latinx students on campus and celebrate holidays like Dia de los Muertos.
"When planning these events, I believe that the most important part is making sure that the message that we want to send is actually grasped by the students. We are there for the students," said León-Contreras.