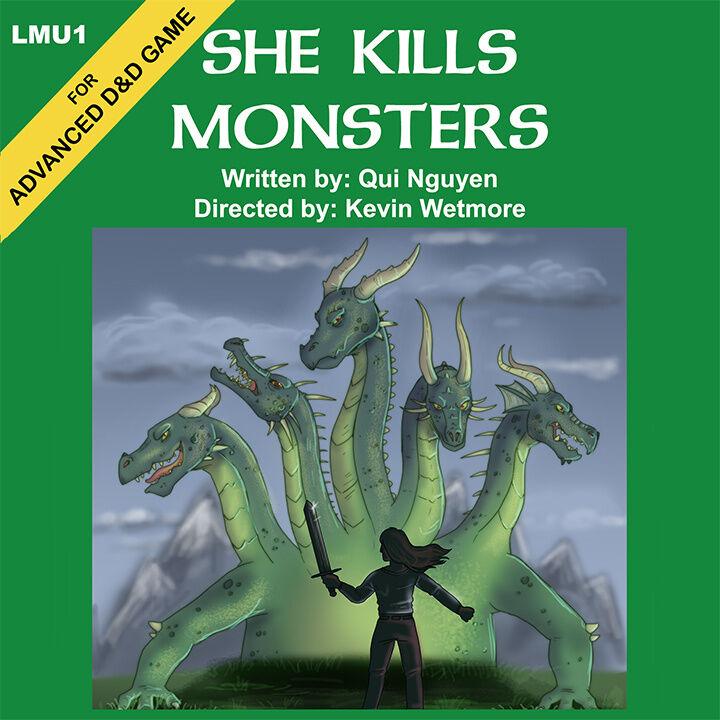 Directed by Kevin Wetmore, "She Kills Monsters" will be the first play of the semester held by the LMU Theatre Arts Department. The virtual show will be streamed via YouTube Live from Sept. 9 to Sept. 12. at 8 p.m. Pacific Standard Time.
"She Kills Monsters" follows the story of Agnes Evans, a young girl who leaves her childhood home in Ohio to enter the imaginary world of Dungeons & Dragons. Following the death of her teenage sister, Agnes goes on the adventure to discover who her sister was.
The show was originally set to open the week after spring break but was postponed due to the COVID-19 pandemic.
Junior theater arts major Jake Zingg talked about the online transition. "It's been an interesting transition because there are certain limitations," said Zingg, "but there are also certain opportunities to get creative and to do some cool things that we wouldn't have done otherwise."
Zingg explained that in order to prepare for the show, costumes and props were shipped to each of the cast member's homes. He also spoke about how the cast had to re-imagine combat scenes into something that was feasible on Zoom.
One highlight of this show is that it will be an LGBT+ positive performance. "As a theater department, [the LGBT+ community is something] we always want to support," said senior theater arts and management double major Lindsey Gartner, the stage manager for the show. "We're really happy that we have a show that involves D&D, something that a lot of people are into, and then it can also be a way of talking about important topics and important issues surrounding the LGBTQ+ community."
"She Kills Monsters" will be free for viewing on an RSVP-basis. The show will be live-streamed on YouTube Live with the cast performing on a Zoom call. According to Gartner, viewers can look forward to one very "badass" monster-slaying scene and even a "five-headed dragon."
If you're interested in watching the first of its kind play RSVP to the event here.