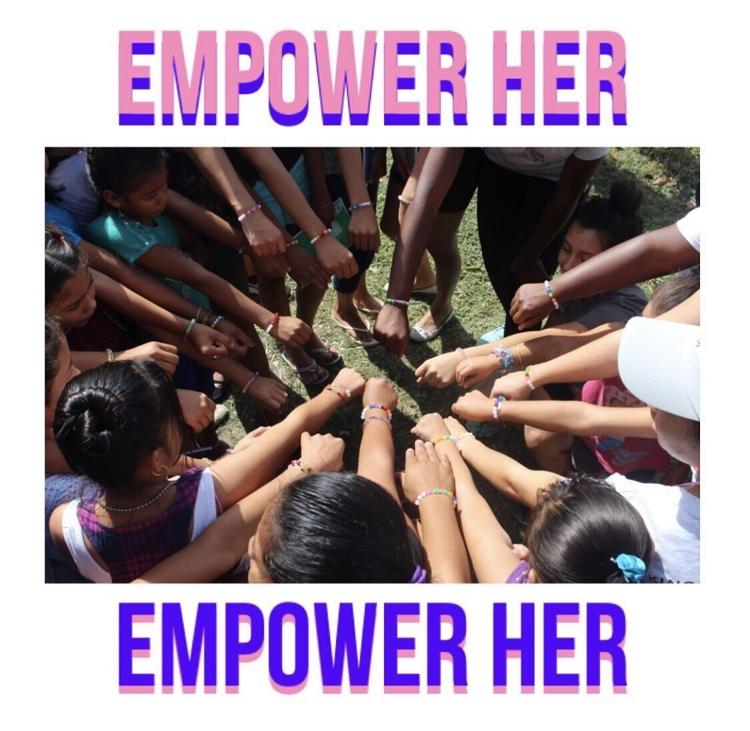 In marginalized communities, the stigma surrounding menstruation impedes young women from receiving the education they deserve. In San Victor, Belize, it is common for girls to skip class or drop out of school once they get their period because of the lack of resources to manage menstruation. The LMU student organization Empower HER recognizes this social justice issue, and strives to change this reality.
Heidi Visser, a senior psychology major and co-president of Empower HER, became involved with the student organization after having a conversation about women's health with a former Empower HER board member. "We strive to embolden young women to be future leaders and agents of their own bodies through continuing their education," said Visser.
Founded in 2017 by alumna Marisa Cariño, Empower HER aims to increase the school attendance rate of female students in marginalized communities. The organization has worked toward this goal by providing reproductive education and reusable menstruation products on mission trips to Belize, as well as conducting a pen pal program between LMU students and Catholic San Victor School students. Their service has been made possible by collaborating with Reto Juvenil Internacional, a non-profit association dedicated to promoting community development through global leaders.
Although the COVID-19 pandemic has ruined their plans to travel on another mission trip, Empower HER will continue running their pen pal program. This year, Empower HER intends to complete at least five rounds of letters. The board members additionally hope to provide funding for a trained team in Belize to educate students and provide them with period products.
Hannan Salam, a sophomore psychology major and co-president of Empower HER, claims it has been challenging to raise enough money to accomplish this goal. "A lot of clubs at LMU do fundraising on Palm Walk, like selling foods and different treats and stuff, but we can't do that anymore."
In an effort to fundraise virtually, Empower HER has started a GoFundMe page. The student organization is currently brainstorming other ways to fundraise, including selling Empower HER merchandise.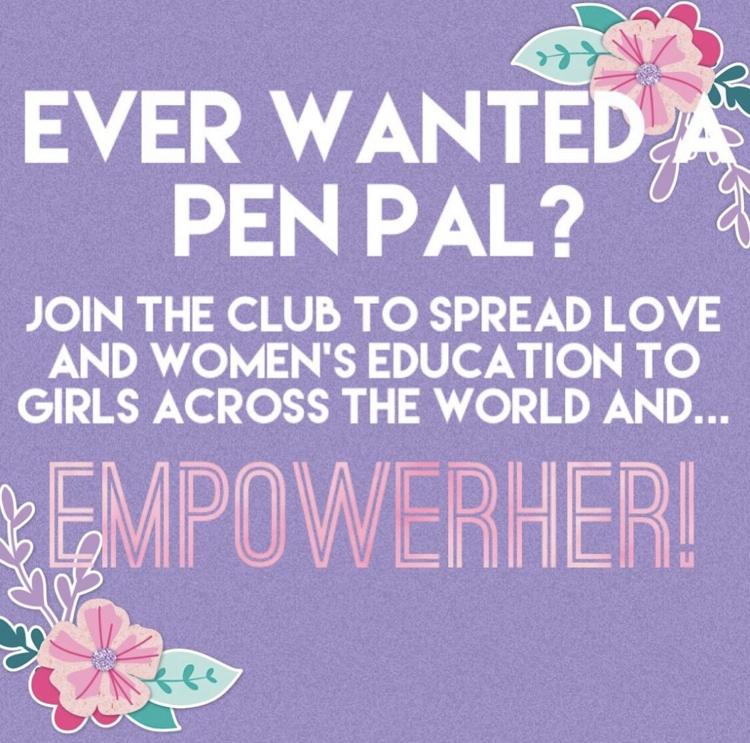 Though Empower HER members were looking forward to their mission trip, they are taking this time apart to build community and host more lighthearted virtual events, such as trivia nights and panel discussions.
"We didn't really have a lot of fun nights or movie nights in the past because our mission is so strong and we have a lot of work to be done with either writing the letters or with planning for the mission trip," stated Visser. Of course, Empower HER will continue holding pen pal workshops and presentations on women's health.
"Society at large continues to ignore this real and devastating problem that girls face because of the social norms and how that affects them in … furthering their ability to provide for themselves in their livelihood," said Visser. "To ensure progress for this, we need continuous efforts to identify, to address and to advocate the full range of issues affecting girls' education."
The COVID-19 pandemic has certainly not slowed Empower HER from chasing their long-term goal to erase the stigma around menstruation.