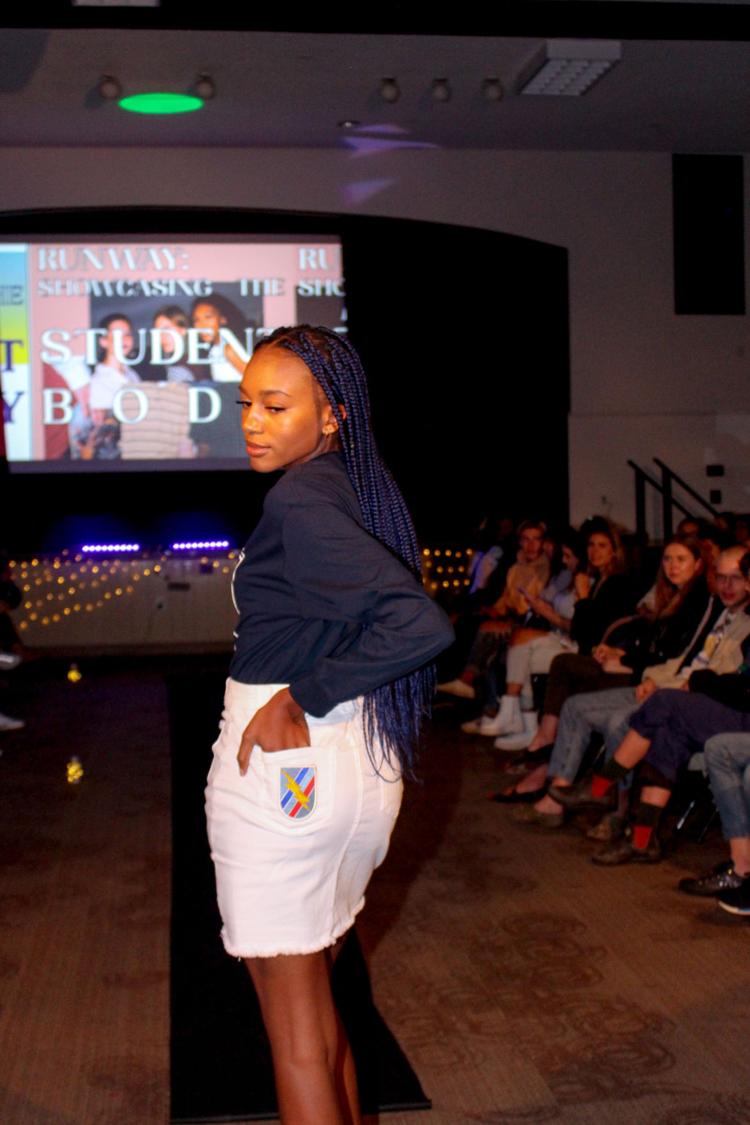 The Fashion Society at LMU hosted their fall fashion show in St. Robert's Auditorium on Friday, Oct. 18. The showcase was also part of ASLMU's Period Justice Week. The theme was "showcasing the student body." As you can probably infer from the theme, the purpose of the showcase was to represent the diversity of our student body. Five student designers were able to send their designs down the catwalk. The show not only included five student designers, but also a student caterer, models and performers.
The Fashion Society believes it was important to showcase the work of student designers, rather than showcasing the work of designers outside of LMU. The five brands featured on Friday were Palomita, Sovereign Sabotage, FREEWILL STUDIOS, Honeyy Lemon Tea and Arcus Apparel.
Designer JP Shannon, a sophomore entrepreneurship major, explained what his brand, Arcus Apparel, represents. "The image behind my brand is … the notion of self-expression and doing what you love." Shannon draws inspiration from skateboarding brands such as KidSuper, Supreme and apathy.
William Portman, a sophomore applied information management systems major, presented his first FREEWILL STUDIOS collection at the showcase. Portman listed mid-century modern design as one of his inspirations. Portman channels his artistic abilities through other mediums as well. "I'm also a musician, so I pull a lot of my inspiration from present music and past music."
Among the group of student models hurriedly applying their makeup before the show was Nadia Lowe, a senior modern languages major. Lowe modeled designs from FREEWILL STUDIOS, Honeyy Lemon Tea and Arcus Apparel on Friday. Asked if she would wear the clothes in real life, she responded, "I would. I've done the show a few times and every time [I wished] that I had the pieces at home."
Lowe said, "When you're out there, it's kind of just fun with the LMU community and all your friends just being there and cheering you on. It's really exciting."
The Fashion Society at LMU hosted a successful event, providing a creative outlet for our student body.