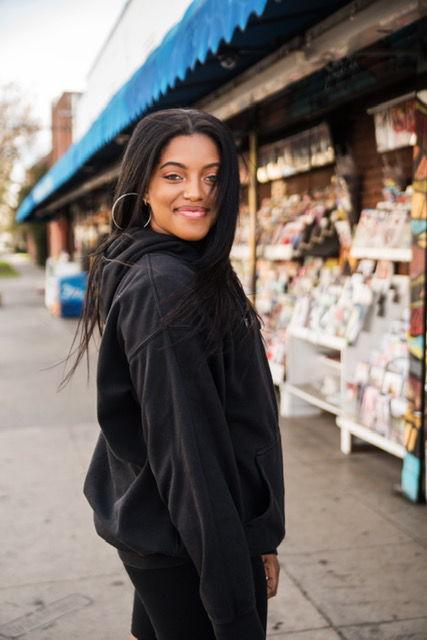 D'Ana Smith ('17) did not pursue a conventional path to becoming CEO of Fourth Period, the Los Angeles based streetwear brand. Following her graduation from a performing arts high school, Smith majored in communication studies and minored in dance at LMU. After feeling overwhelmed by societal pressure to succeed, she ended up with a career in sports public relations — something she wasn't as passionate about. Now she has fully embraced her creative roots, aiming to "inspire others to be who and what they have always dreamt of being." I had the opportunity to talk with Smith about her unique journey and experiences in the fashion industry.
Francesca Bermudez (F.B.): When did you first get the idea of Fourth Period?
D'Ana Smith (D.S.): I had launched a denim line a few years ago and that really put into perspective what I truly wanted to do … a mix of that and wardrobe styling [opened] my eyes to the weight that a single garment can carry in one's life. Despite my passion calling me elsewhere, I was in school for something completely different. I started to really feel the strains of society's expectations and after getting what would've been my dream job at a sports agency, I ultimately realized that [it] wasn't what I really wanted. I think [we] all have the desire to follow our own path, but we seek the validation and reassurance to go forth … in that moment, I had to decide that I didn't need that stamp of approval from anyone other than myself.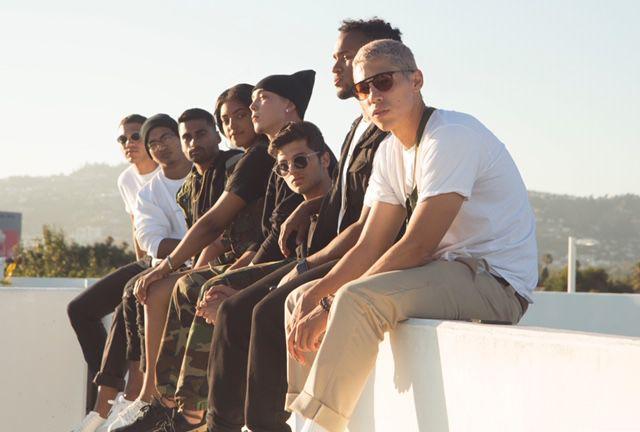 F.B.: What is the inspiration behind your designs?
D.S.: When I was thinking of this company, it was during a time where I was seeking the confidence that I, and many people, used to have when we were younger. There's a certain fearlessness that we embody in our youth, and I wanted to bring that spirit alive in Fourth Period. Many of our designs and prints are made in the likeliness of school uniforms and boast slogans that are [a] play on words from our high school days. It was also important for me to make a brand that was inclusive. I wanted to create a line that had a piece for everyone. With that being said, we are very proud to be a size-inclusive and unisex brand.
F.B.: Some of your products fund creative arts programs at schools nationwide. What has made you passionate about this cause?
D.S.: I know the power that creative arts had in my life and I know the significance it holds for many others — but at the same time, it is something overlooked by a lot of people. With this being the foundation of my company and my journey, it was really important to be able to not only inspire, but to also make that creative journey possible for someone else.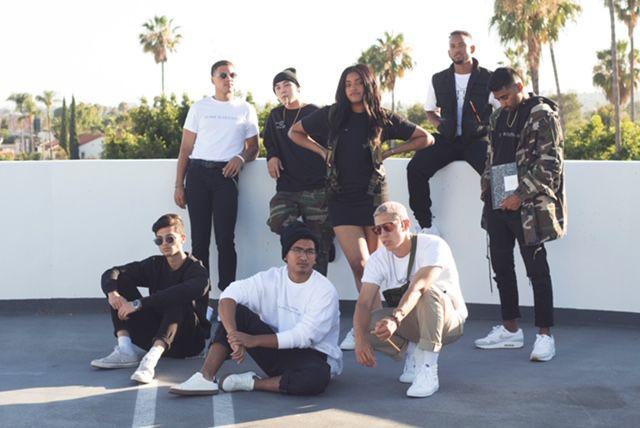 F.B.: Did you experience any obstacles while building your company?
D.S.: Oh gosh, so many! I think fashion in general is tough, but [designing] streetwear as a woman is a completely different challenge. I'm really fortunate to be amongst an accepting and groundbreaking crowd, but the overwhelming majority of the industry is male-dominated. When you're at a trade show full of vendors and only five are women, reality sinks in. At the same time, I really welcome that challenge because it allows me [to] push my brand.
F.B.: What can we expect to see in the future from Fourth Period?
D.S.: My hope is that in the future Fourth Period is not only a standing staple in the fashion industry, but [also] inspiring the next set of innovators, creators and dreamers. In the future you can expect to see Fourth Period evolving with our consumers [and] continuing to make the uniform of those who don't conform.