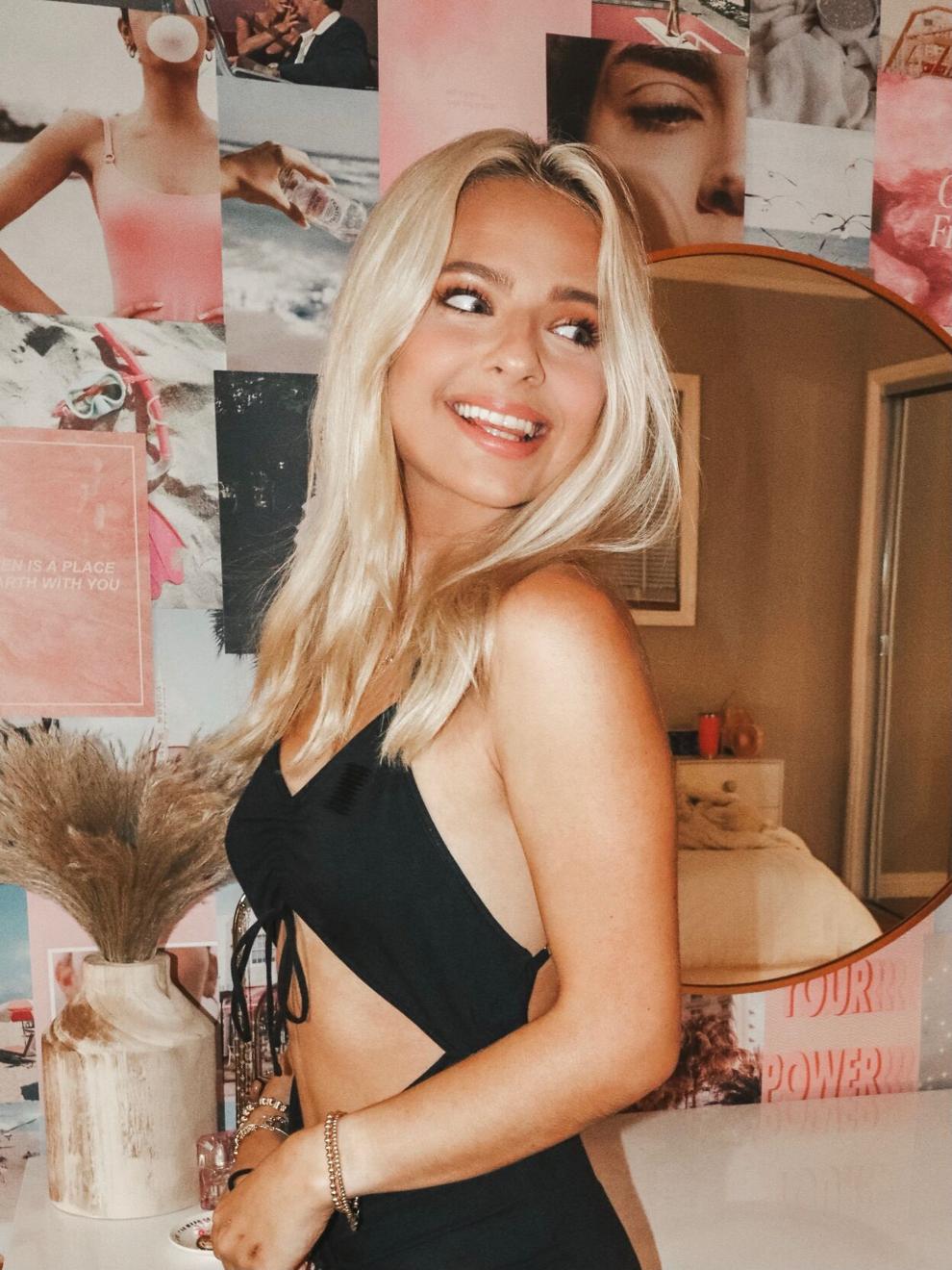 Entertaining and engaging with her 563,000 subscribers, sophomore entrepreneurship major Ella Peddy has posted a YouTube video every single week for the past six years. While most 13-year-old girls watch lifestyle vlogs, Peddy was busy creating her own, spending the majority of her adolescence filming DIY, beauty and advice videos.
"I started YouTube in spring of 2013, but I had been doing Instagram before that. I probably had 20,000 followers on Instagram before my first video. It was really just for fun, it wasn't a business or anything," said Peddy. "I've grown up with it, and now I can't imagine stopping."
Posting weekly for so many years hasn't been a cakewalk, but Peddy has used her passion for filmmaking to stay motivated and establish her career.
"Even when I felt unmotivated, at the end of the day, it is my job. It is my income, so I keep doing it. I definitely have points of un-motivation, especially over the past year, it has been hard to balance with school and stay motivated, but I've been doing it for so long. It's literally my entire life."
That dedication and consistency have brought many opportunities to her business and enabled a full source of income. Since 2015, Peddy has been working with a manager and speaking at panels, attending conventions and doing meetups. The majority of these opportunities took place in her East Coast hometown, but moving to Los Angeles for college brought on a whole new adventure.
"[Coming to LMU] was definitely really different. I have never experienced that much change in my life. I had never even moved in my entire life," says Peddy. "Coming here, having my channel, meeting all new people was such a new experience for me."
Not only had Peddy never moved before, she attended a small school for the majority of her life where making new friends wasn't necessary. With a successful social media following, she had to carefully choose well-intentioned friendships for the first time in her life. Her real name also protected her privacy, since she is known on social media as Ella Elbells, which began as a childhood nickname.
"It was a little overwhelming. I've had little situations where I've gone to summer camp and met people and they find out about my channel, but this was on a bigger scale. I had to be a little cautious because I know people in LA love to leech on [fame]. I don't think it affected me in a bad way, I think it actually helped me a lot because here people understand it," said Peddy.
Although she faced a big change, Peddy was able to slowly transition to the LMU community during her freshman year, meeting new people and enjoying West Coast life. To ensure a smooth adjustment, Peddy spent the summer before her freshman year preparing videos to post during the fall semester to lighten her workload.
"I pre-recorded 70 percent of all my videos for the whole year so I didn't have to keep filming. I worked 5 days a week, every single day to get those videos pre-recorded and then every week I would just have to edit them. I kind of treated it like a homework assignment," said Peddy.
This intense and organized preparation is what allowed her to truly immerse herself in the LMU culture and enjoy her freshman year without the added stress of filming weekly videos. Now that she has gotten accustomed to LA life and a college workload, Peddy has begun filming new videos again, typically in vlog style to share her daily activities with her subscribers.
"This year, I am filming more so it is a little more stressful. I always have to-do lists every day and I have a really organized calendar because I'm posting videos," said Peddy. "With brand deals, scheduling is really important, so I have to spread things out."
With her uber-organized calendar and color coded lists, Peddy has the balance of college courses, work and play dialed in.