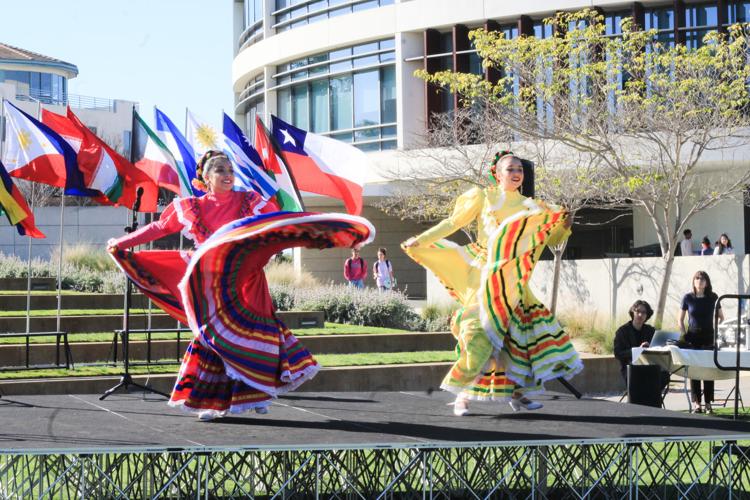 The fourth annual Global Citizen Day aims to inform and engage students about international cultural groups, study abroad programs and career opportunities that are available on campus, according to Csilla Samay, the assistant dean for international students and initiatives. "The purpose of this event is for students to build their global awareness … and prepare to be globally engaged citizens as they get off the Bluff and create the world in which we want to live," she said. Global Citizen Day was held on Tuesday, Feb. 11 on Lawton Plaza. It involved various student-run cultural organizations, the modern languages and international relations major departments, the Office for International Students and Scholars  (OISS) and eight other LMU departments.
At the event, students checked in and received a custom Global Citizen Day passport. If they visited 10 booths, they would receive a voucher for the food trucks and free T-shirt. Some of the booths present included the Center for Asian Business, the Office of National & International Fellowships (ONIF) and Sigma Tau Delta (the English honor society). Student-run cultural clubs such as the Latino Student Union and African Student Association Dance Team performed on the stage throughout the event.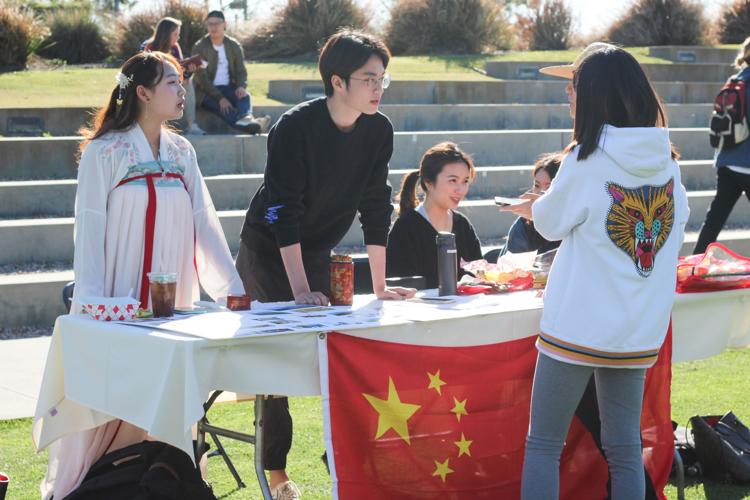 The event also had a Virtual Reality (VR) booth that allowed students to see what the home cities of some of our international students resembled. Senior political science major Tygre Patchell-Evans, an international student from Canada, commented that she found the VR booth interesting and that filling out the passport was a cute concept.
As the senator for international students for ASLMU, sophomore film, television and media studies and screenwriting double major Kelly Lu was a strong advocate for this event. 
An international student herself, Lu wanted students to be "more understanding to other cultures and [develop an] interest to learn more about other countries … I think it's good to know each other … to dispel discrimination and understand each other better." 
According to Samay, the long row of flags from various countries that surrounded the event represented a portion of the international student body present at LMU. She said that the University currently has 92 countries represented and that this group of international students is a vital part of our community. "More than ever, we need to better understand each other. That's growing more and more important with every day as the world continues to be impacted by this … lack of understanding of other [cultures]," said Samay. "I think with LMU's growing diversity of all kinds, it's important to support this growth of diversity and this promotion of opening our minds and hearts to go beyond our borders."