The William H. Hannon Library hosted its seventh annual Haunting of Hannon event this past weekend, from Oct. 18 to Oct. 19. Haunting of Hannon is a free event that allowed participants to take part in haunted guided tours of the library where they could watch student actors in scenes throughout various parts of the building.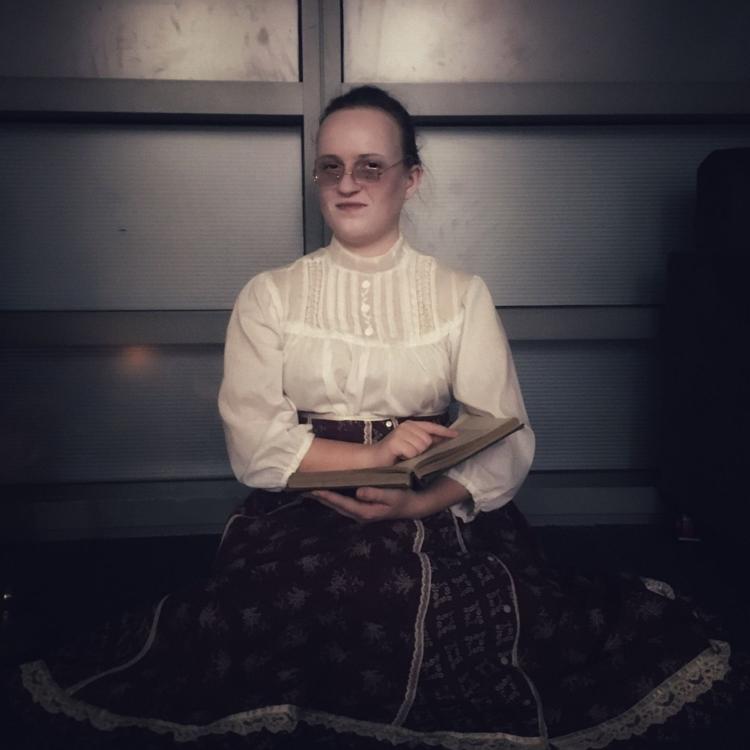 This year, the title of the event was "Haunting of Hannon VII: Dead in the West" and was comprised of nine different haunted western scenes, written by professor Kevin Wetmore and directed by professor Neno Pervan. The theme paralleled Hannon's Archives and Special Collections exhibit on Mark Twain. Twenty-seven different student actors took part in the night as ghosts, evil cowboys, possessed dolls, dead brides, cannibals and more.
The actors helped to transform the library into a spooky space for all who walked through. Each room of the tour showcased a different setup and scary scene. The scenes were set in Hannon's basement and in various study rooms and conference rooms.
Tours began in Hannon's basement — a large, dingy and dark area lined with rows of bookshelves stretching to the ceiling. With each passing shelf came the fear of discovering yet another ghost. Often the actors were close enough to touch.
"I found out there's a basement to the library, which is cool and kinda creepy," said JJ Doerksen, a freshman entrepreneurship major. "My favorite part was when we were down in the basement there was this singing girl … she was talking about how we're all gonna meet our makers and we're all gonna die soon. And as I'm walking away, she locks eyes with me and says, 'you're next.'"
Eye contact in close quarters seemed to be a central part of the night. "They made sure you made eye contact with them," said Alana Pawlowski, a freshman theatre arts major. She said that some of the actors had her entirely convinced of their roles. "[The actor] kept like coming closer, and at one point I was like, oh my God — he's actually possessed," she said.
Maddy Just, a freshman communication studies major, also attended this year's Haunting of Hannon. "It was spooky," she said. She explained how the experience differed from scary movies or plays, or even other haunted houses. "We were in such an intimate space with them. It wasn't like we were watching them on a stage — they were a couple feet away from us. So when they were telling us all these scary things it was like you're right next to them," she said. "I was definitely scared."
"Dead in the West" was a success in keeping students spooked. A child-friendly version of this event occurred on Oct. 19. More LMU Theatre department events can be found on their website at cfa.lmu.edu.