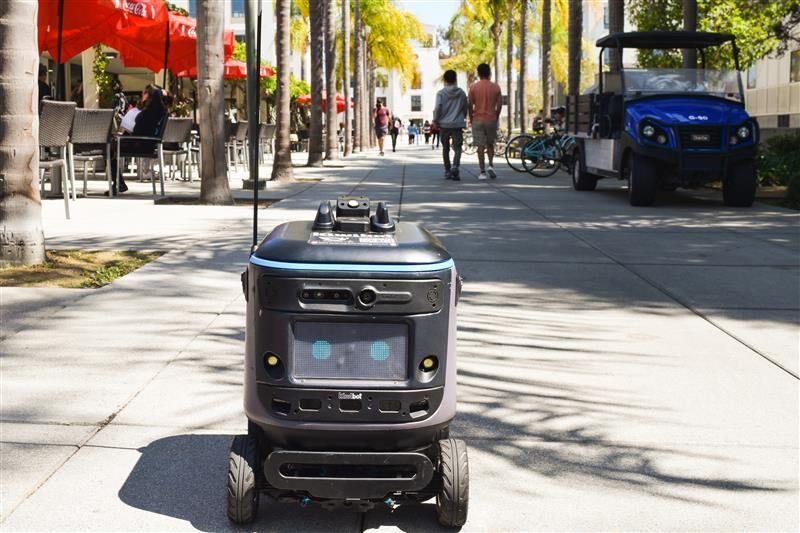 As technology evolves, humans tend to get lazier. Why walk to get your food when you can have it delivered to you by a robot? The zero-emission Kiwibots are officially on the LMU campus. As of right now, you can use the Kiwibot robots to get food delivered to you from Qdoba and Iggy's Cafe.
Kiwibots are a delivery business that employs adorable robots to bring your meals at a low cost and high quality while lowering CO2 emissions. The Kiwibots have saved approximately 7,531,018 grams that would normally have come from cars.
As of November 2021, Kiwibots are only available in the locations of Los Angeles, San Jose, Pittsburgh, Detroit, Miami, Washington and New Mexico.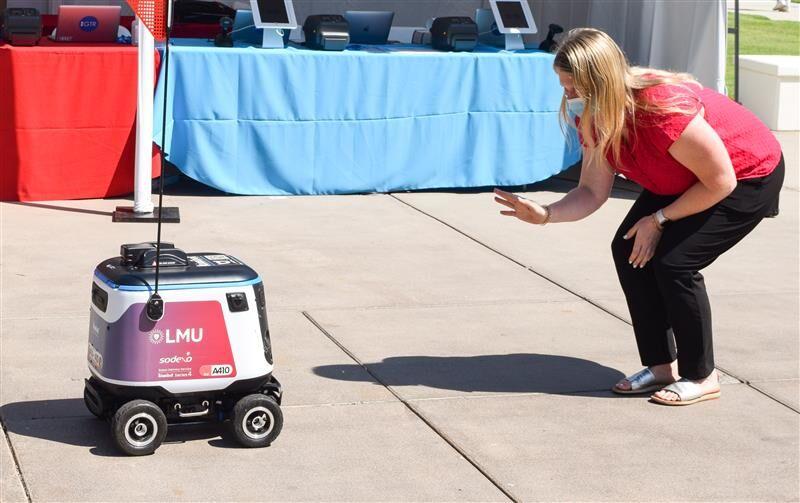 These cute and engaging robots have a semi-autonomous driving system, so they know exactly where they are going. The Kiwibot includes several innovative features, including cliff and proximity sensors, camera systems and full-range laser scanners, which improve the Kiwibot's capacity to interpret its surroundings. This set of communication systems and antennas enchance connection and location accuracy, both of which are critical in the robot tracking and control process.
Kiwibots may seem complex and complicated to use, but they're really simple. The first thing you need to do is download the Bite by Sodexo – Universities application for iPhone and Androi. Once the app is downloaded, you can then select "Kiwi Bot Delivery, and order your food. Once your order has been processed, it will be packaged in a locked compartment that only the purchaser can open via the Bite app. When the Kiwibot arrives at its location, it sends an app message with the option to unlock its door. Each delivery will cost $3.99. However, LMU students' delivery fees have been waived until Nov.14, 2021.
The Kiwibots are not only economically efficient, but they are also adorable looking. LMU student Audrey Burns, a junior theatre arts major, says that the Kiwibots make her day just a little bit better.
"The Kiwibots are so cute. They make me smile whenever I see them," said Burns.
LMU students are just getting their hands on how to work the Kiwibots. Junior screenwriting majors Chase McCormick and Cece Trezza use Kiwibots frequently.
"I love the Kiwibots," exclaimed Trezza.
Sometimes, McCormick says he finds it more efficient to go pick up his food in person, rather than waiting for the Kiwibots.
"I love having the Kiwibots bring me food; however, they usually take forever," stated McCormick.
Due to the high demand for food, Kiwibots sometimes have trouble bringing students their food at a fast pace. This is only due to the fact that LMU currently has access to only 10 Kiwibots. However, the University is hoping more robots and food options will be available during the 2022 spring semester.