L.A. County has moved to the red-tier of its reopening stages, allowing limited capacity in movie theaters, indoor dining, gyms and museums. As an art history major, I have long had a vested interest in the reopening in my art museum favorites: the Getty Center, LACMA and the Hammer Museum.
Both the Getty Villa and the Getty Center plan for mid-April openings, upholding their free admission to its spectacular collection of contemporary sculpture, Greco-Roman art and pre-20th century European paintings. LACMAis opening on April 1, with discount student tickets sold on site for $16 per person. Hammer Museum, a UCLA based contemporary art museum with fantastic study spaces, is opening April 17, also free of charge and open by appointment. 
Junior marketing major and studio arts minor Kalea Vandevente says she's "really eager for the reopening of museums in L.A. because I miss being able to walk around and appreciate the art of others not through a screen. At the start of quarantine, I tried touring some museums online, but I found it really hard to connect with the pieces and actually enjoy the experience. When I get to be back in person, I think I'll be most excited to really look at work in front of me with my own eyes and to learn about new artists and feel inspired by their styles."
While these museums boast amazing collections featuring historical artifacts from across the globe, emerging and mid-career artists tend to take a back seat. Growing alongside L.A.'s thriving entertainment scene is the contemporary art market, where you can find unique pieces by a diverse range of young artists. Galleries usually have a permanent collection and rotating solo exhibitions, so viewers have a chance to see pieces straight out of the studio and for sale. Unlike museums, galleries allow you to get up close and personal with the artworks, and the viewer is compelled to form their own opinion on any given solo show, as there are little-to-no explanations of the art besides the press release. Available by appointment, these low-profile additions to Hollywood Hills, Downtown Arts District and Santa Monica are a glimpse into L.A.'s thriving and experimental art world.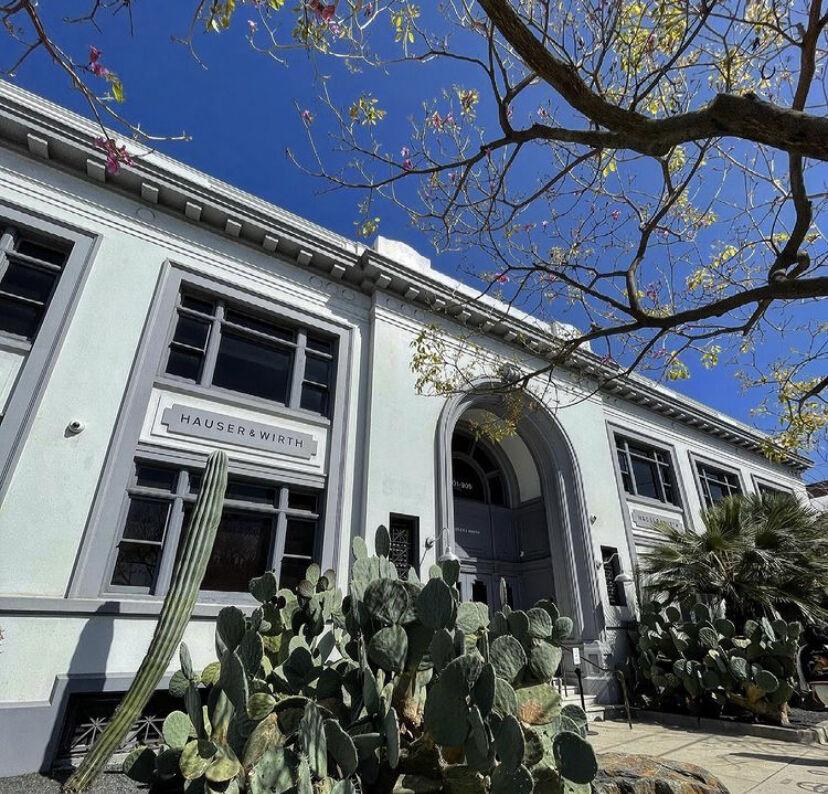 This former DTLA factory was converted into an artists' collective in 2016, the sixth location of the international gallery. It features two galleries, three in-house art studios, and a specialized gift store and organic restaurant. Representing artists like Mark Bradford and Paul McCarthy, this is the seminal space to see the biggest figures in the art world today in an intimate setting. 
Sophomore marketing and psychology major Olivia Personeni commented on her experience at Hauser & Wirth: "As a person who's had to pass on a lot of cool food because of dietary restrictions, Manuela's, [the in-house restaurant,] was such a fun place to dress up and eat fancy organic food. It's such an L.A. thing to go somewhere and people watch, plus looking at the art is such a dynamic experience compared to the D.C. galleries I'm used to."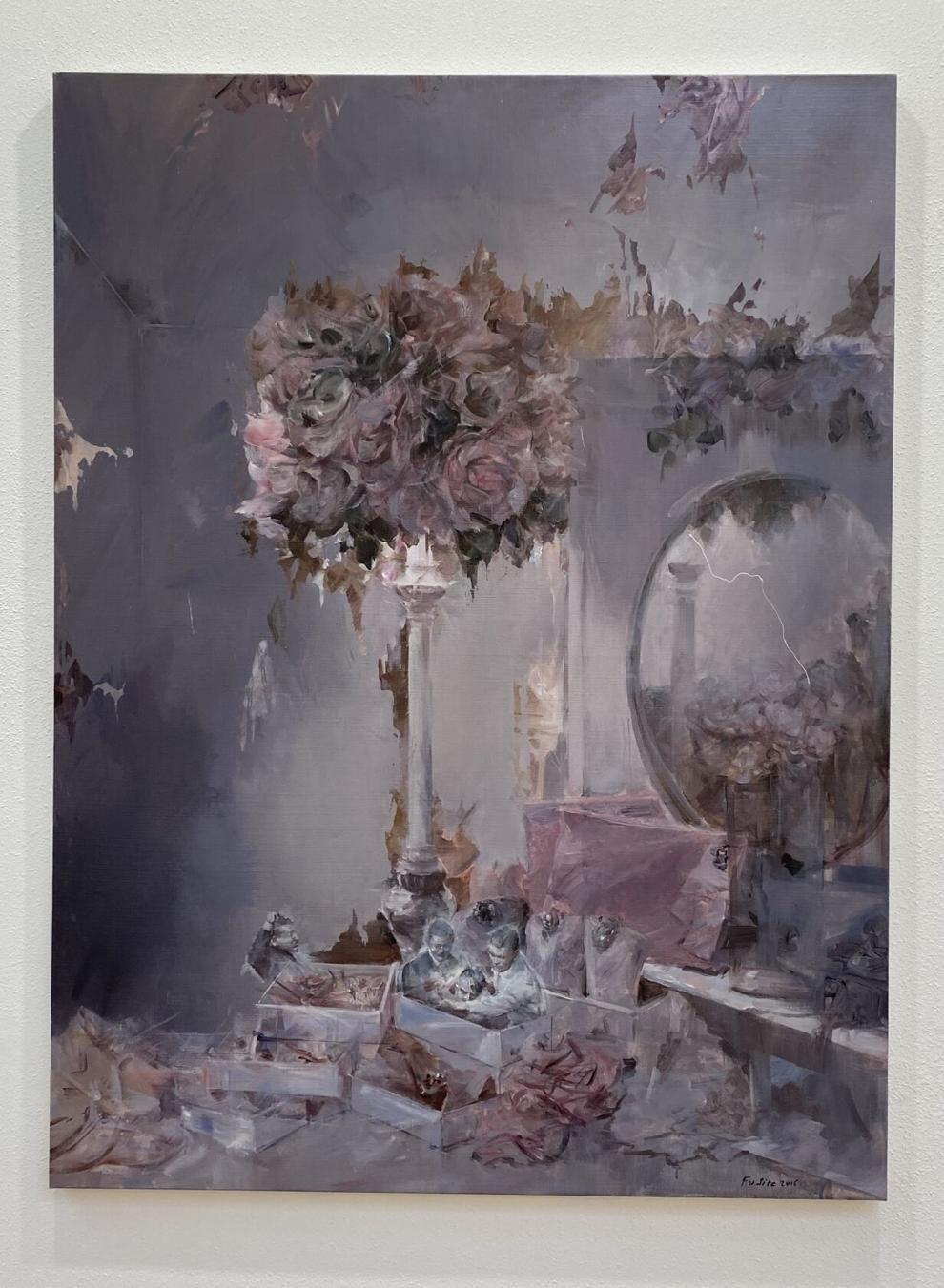 This small gallery nestled in Beverly Hills specializes in East Asian art. Defying the stereotype of Chinese-style ink painting or Japanese block prints, the solo shows integrate Greek iconography and the macabre; Macbooks going haywire and oranges growing out of walls. I left China when I was 14, just old enough to form my own opinions about the culture around me. It is amazing to witness contemporary Asian views of a region in technological upheaval, where the "home" I would return to would be unrecognizable with smart bikes, e-wallets and maglevs. Recognizing themes, content or styles, it is in this gallery where I most feel the power of shared cultural experiences.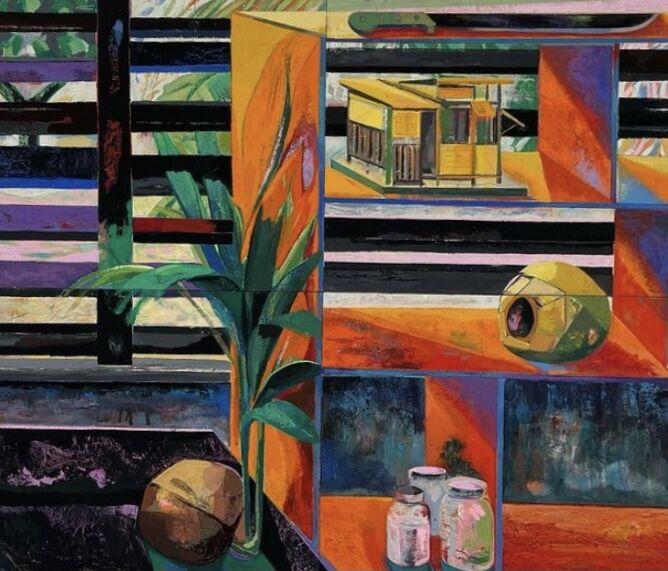 Another niche gallery located in Hollywood is Various Small Fires (VSF), named after an iconic Ed Ruscha artist book. Nestled through a custom built sound corridor featuring audio pieces and one of the only permanent outdoor installation venues, VSF looks like a rustic, condensed version of U-Hall. Other than being remarkably photogenic, they also seem to hold the money-making formula to "good" art. Every one of their artists, well-established or unknown, holds a long waiting list for their pieces long before they are exhibited on the gallery walls. Until April 17, visitors can check out vibrant depictions of Trinidad in Che Lovelace's second solo show: From the Edge of the Rock.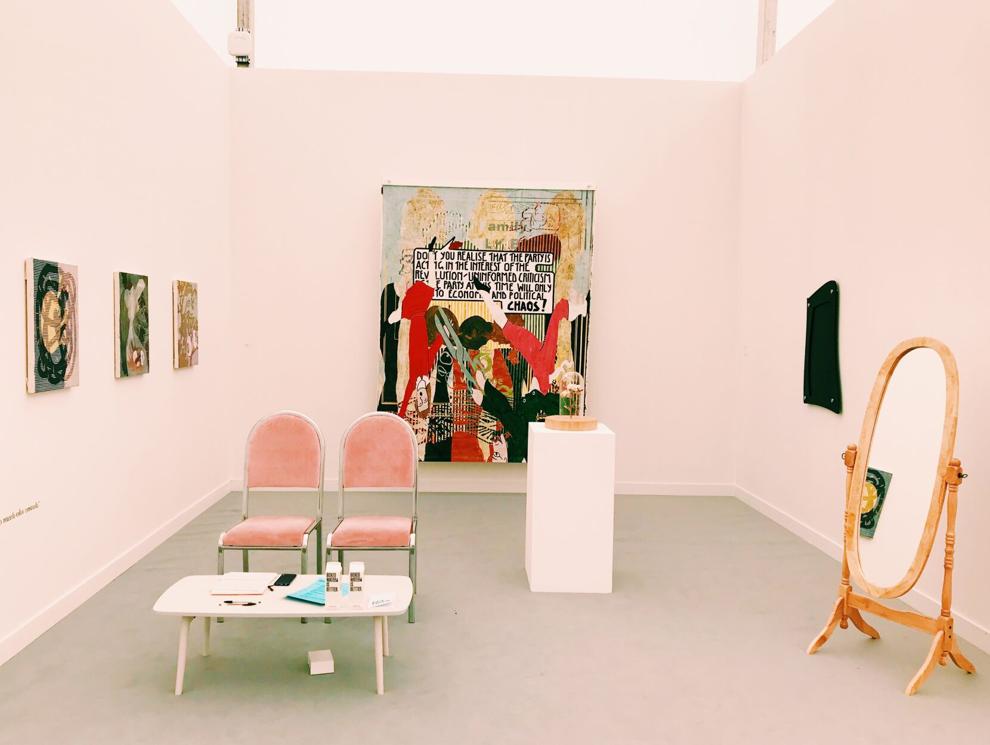 For a full immersion into the art world, fairs are a perfect opportunity for the LMU student to walk amongst Hunger Games capitol fashion, glimpse A-list celebrities across the hall and explore Paramount Picture Studios. For $25, visitors can tour a range of installation art pieces in the backlot, where installation and performance art pieces are set up amongst the filming locations of Mission Impossible, Mr. and Mrs. Smith and Cloverfield. For art lovers, you can enter the circus tent to check out booths hosted by the best galleries in the world. It was here, working 13 hour days in four-inch heels, that I first realized that I could find a career in art and I haven't looked back since.
This is the opinion of Alexis SooHoo, a sophomore mathematics and art history major from Long Beach, California. Follow and tweet comments to @LALoyolan on Twitter, and like the Loyolan on Facebook.