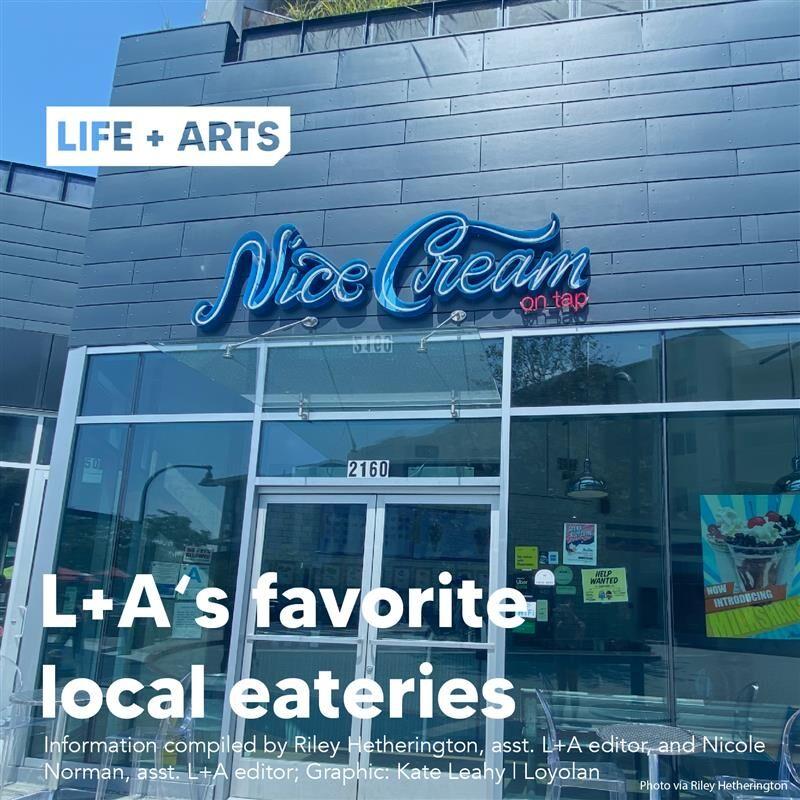 Playa Provisions
Down in the marina, there are lots of hidden gems where you can grab a good meal. One of my favorite places is Playa Provisions. Unlike other eateries, it looks different on the inside depending on the time of day you visit.
If you stop by early in the morning, you'll be greeted by King Beach Cafe. They offer casual breakfast and even grab-and-go cocktails. Don't wait too long to grab your food because later in the evening, it turns into a full-on restaurant.
At 4 p.m., King Beach Cafe turns into Dockside, the perfect restaurant to take a date to or go out with some good friends for a nice meal. As seafood is their specialty, you are bound to taste delicious seaside cuisine.
King Beach Cafe is open from 7 a.m. to 4 p.m. and Dockside is open from 5 p.m. to 9 p.m.
After the fine dining, you can head to Small Batch, the ice cream bar inside. It's perfect for a post-meal snack, or you can come just for the frozen treats.
The last cool thing about Playa Provisions is reserved for our Lions who are 21+. If you head to the back, you will find the Grain Whiskey Bar.
With a little something for everyone, Playa Provisions is one of my favorites places in the L.A. area.
This is the opinion of Nicole Norman, a junior journalism major from Woodland Hills, California. Tweet comments @LALoyolan or email editor@theloyolan.
N'ice Cream
Every amazing dinner deserves an equally amazing dessert. After you experience Playa Provisions, check out N'ice Cream just down the road. Located in LMU's local shopping center, Runway Playa Vista, N'ice Cream offers phenomenal flavors with a wide variety of toppings for any fro-yo fanatic.
As a chocolate lover, I've tried most chocolate ice creams in the LMU area but N'ice Cream's chocolate custard flavor takes the gold. To top it off, I usually overload my custard with mochi bites, mini M&Ms and cookie dough toppings.
If you prefer more exciting flavors, try the Matcha Green Tea Yogilato or the Coconut Milk Piña Colada Yogurt. For only $4.99, get yourself a specialty Ice Cream Taco with a waffle cone shell. This creamery is open from noon to 9 p.m., making it the perfect spot for a treat in between classes for a quick stop on your way home.
N'ice Cream has seating just outside its doors where you can relax, listen to live music and enjoy all that Runway Playa Vista has to offer.
This is the opinion of Riley Hetherington, a junior communication studies major from San Diego, California. Email comments to editor@theloyolan. Follow and tweet comments to @LALoyolan on Twitter and like the Loyolan on Facebook.