When walking around campus, it is impossible not to spot the varying styles of the LMU student body.
Whether you are headed to your next class or stopping by the Den to grab a much-needed coffee, you are destined to see someone wearing an outfit that catches your eye. The Life+Arts section approached some of the fashion-forward Lions to share what their personal style means to them.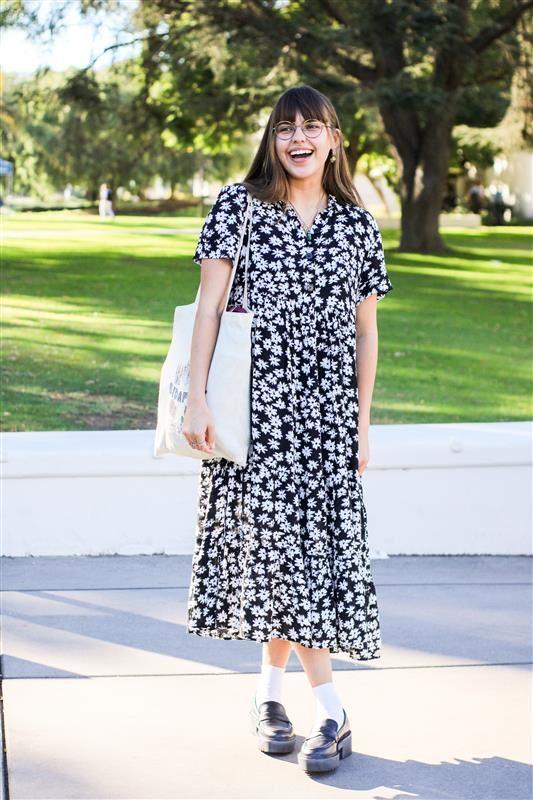 Emma Balda, a senior history and sociology double major, sports a flowy, black and white dress from Urban Outfitters along with a pair of black platformed loafers. Even if Balda is having a bad day, she says that looking presentable completely changes her mood.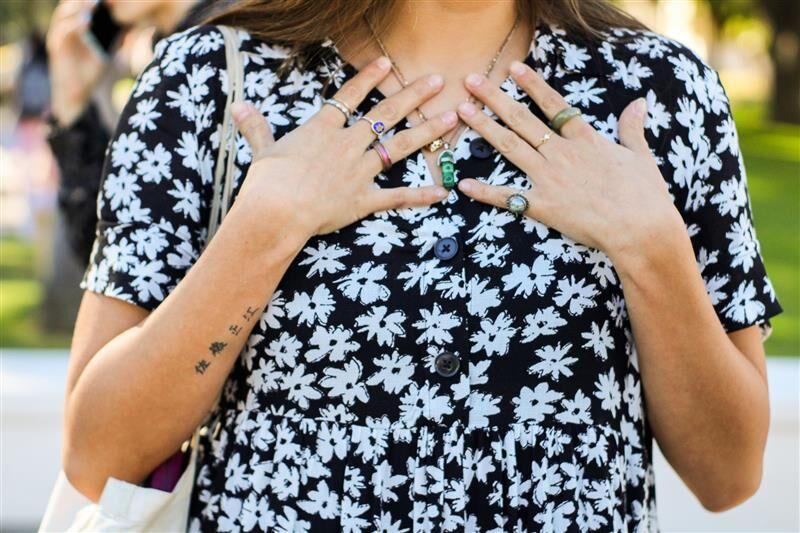 "Recently, I've really been loving the current preppy trend, and I love taking specific menswear pieces and making them more feminine. I would describe my style as grandpa chic."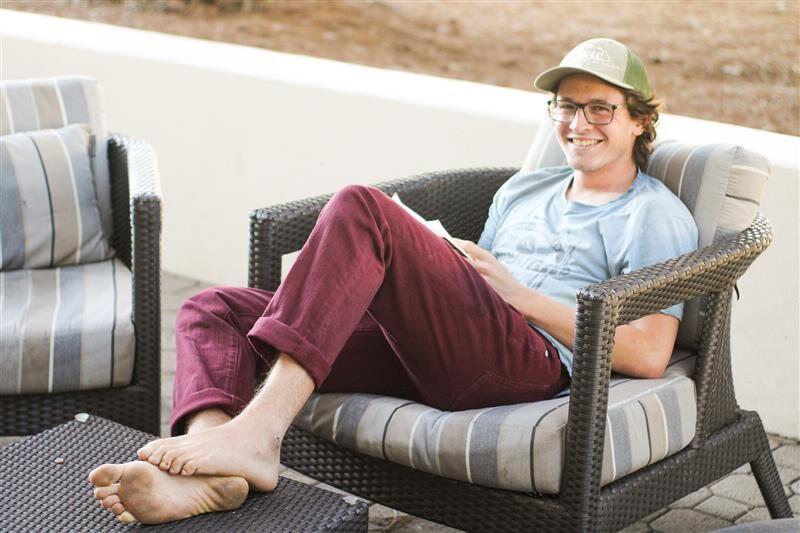 Thomas Narramore, a sophomore electrical engineering major, is spotted sitting outside of the Den cozied up with a book, wearing red pants, a blue graphic tee, a green trucker hat and no shoes. Narramore finds it easy to get dressed because he focuses more on functionality than anything else.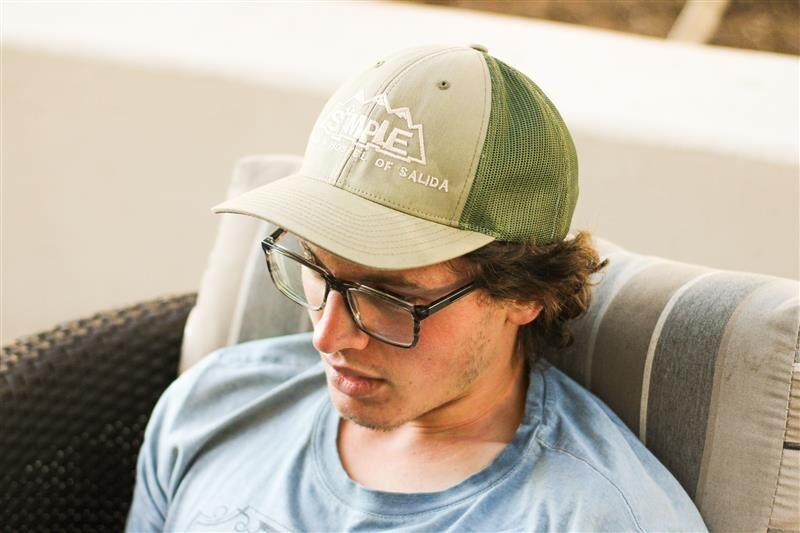 "I mean if I'm going to a place and I need to wear shoes, I will, but if I can get away with not wearing shoes, I won't because it's just more comfortable and better for your feet. I don't wear shoes to class."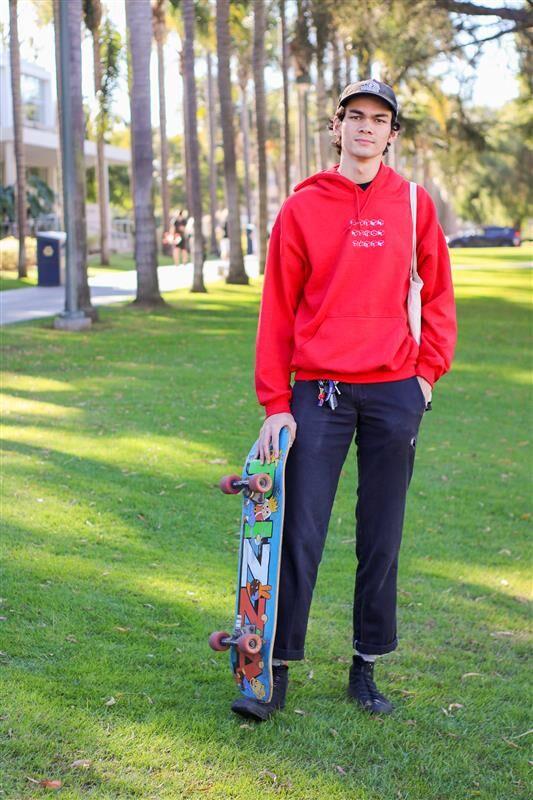 Hunter Livsey, a senior recording arts major, is dressed in an old pair of black Dickies, a red Congratulations hoodie and a Vans hat that is covered entirely in pins. Livsey, who describes his style as casual and laid back, loves fashion because he thinks it shows a lot about a person before even talking to them.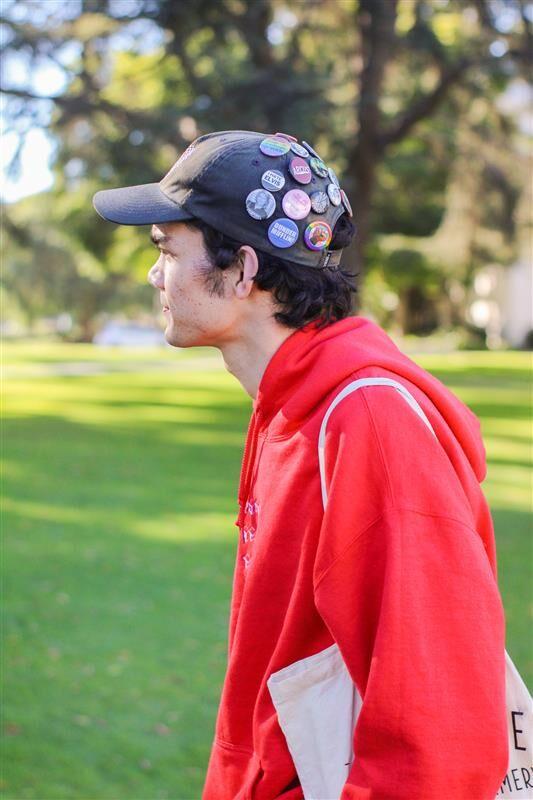 "My style is an extension of my personality, that's why my hat is covered in pins, so you can get an idea if you want to talk to me or not. Style is important because it really determines if I have things in common with people because, no offense, but odds are if you are wearing khaki shorts and a polo, I know we aren't going to have much to talk about."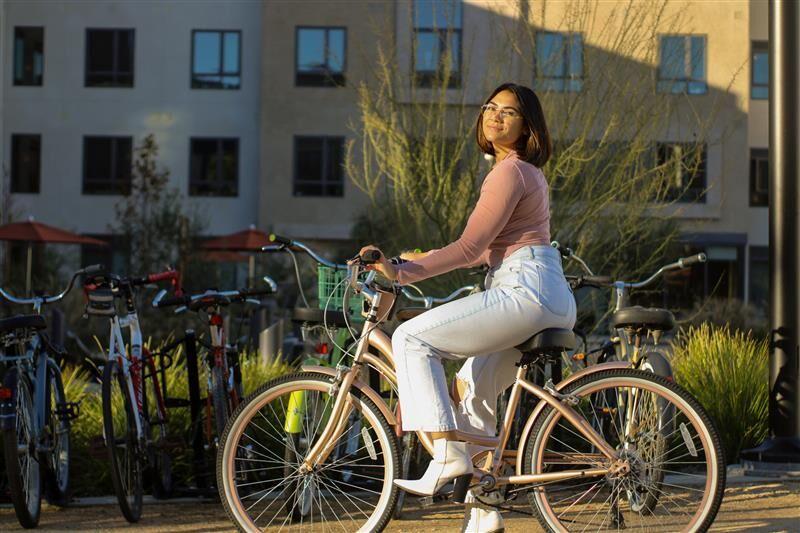 Julianna Allen, a junior communication studies major, matches her bike in the best way possible. She is wearing light wash jeans, a pink top and her favorite pair of Ray-Bans. Allen loves patterns, especially leopard print, as well as fun earrings and the color pink.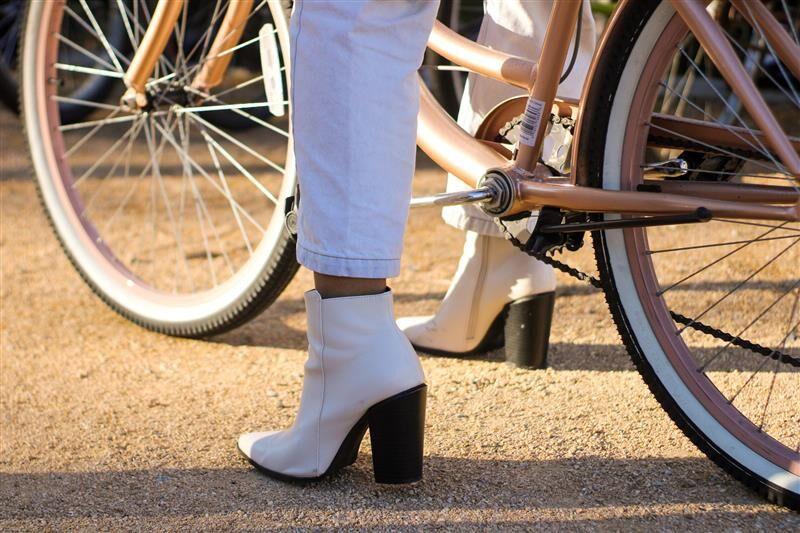 "It's important to express my personality through my clothes. Before people even talk to me I want people to pick up some type of vibe. Depending on what clothes I'm wearing, it determines what my attitude will be. These boots made me feel sexy while these glasses made me feel established."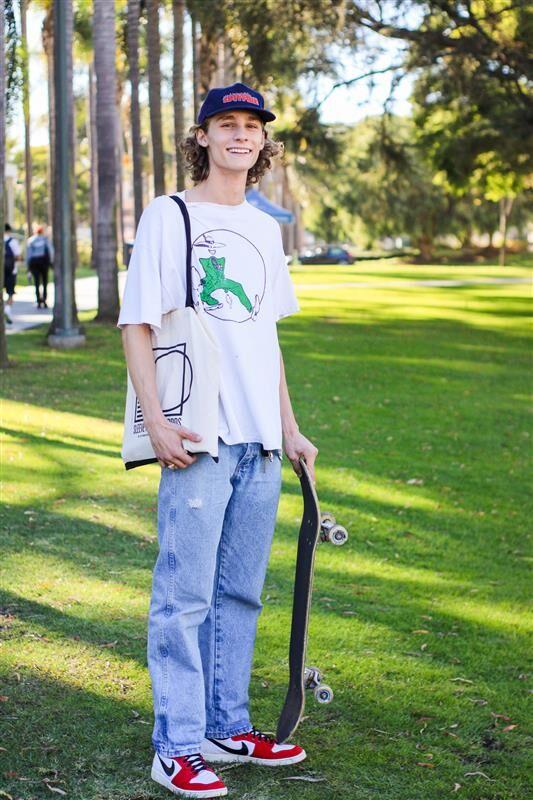 JP Shannon, a senior entrepreneurship major, has a passion for different types of hats and skate shoes. He was spotted wearing a white graphic tee and jeans with his skateboard in hand.Shannon makes sure to choose outfits that make him feel good and build his confidence throughout the day.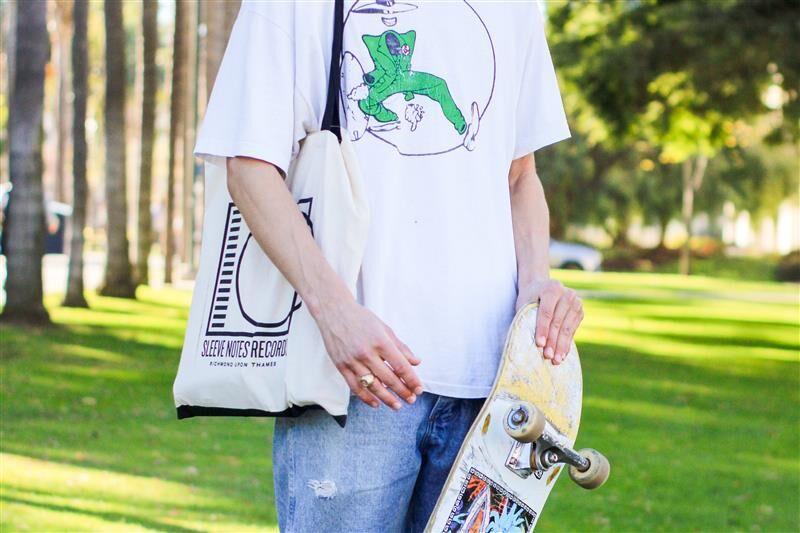 "My style is a mixture of thrifted and band stuff, streetwear, and I'm a skater, so I guess that influences the way I dress. It sometimes does take a little bit longer to pick out a good outfit every morning, but as long as I'm doing laundry it's a good time."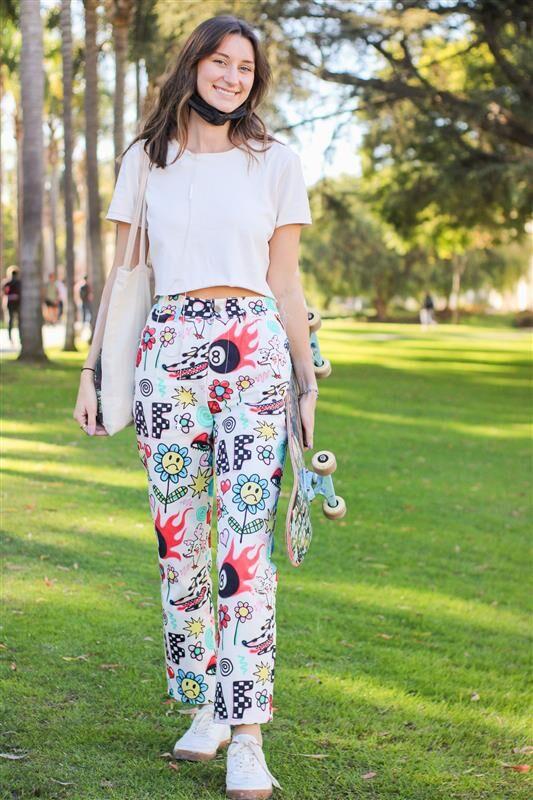 Lauren Wood, a senior marketing major, struts in a colorful pair of pants from Lazy Oaf and a thrifted top. Wood gets most of her clothes from thrift stores and loves to wear some very colorful, funky, staple pieces. However, don't let that fool you, on some days she loves to wear all black.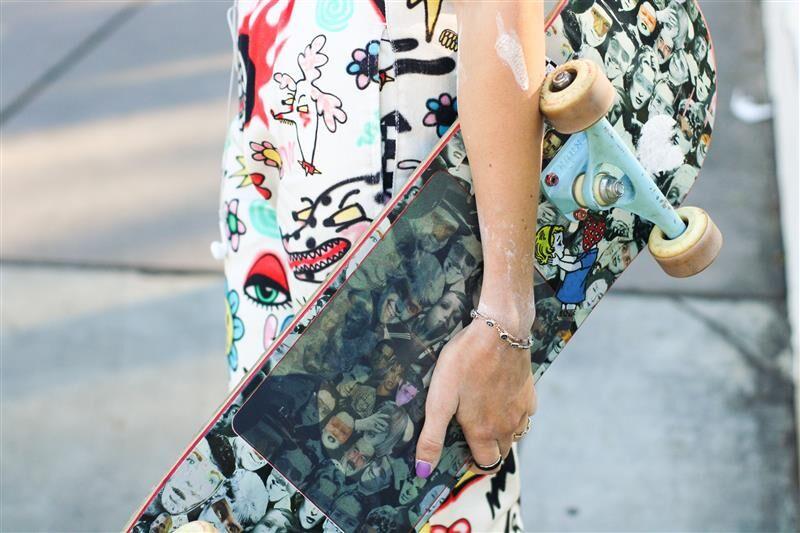 "My style gives me confidence and it's fun for me. It gives me motivation to get up in the morning and wear something cool that expresses who I am."
Style helps Lions define their personality when walking on-campus. Many stylist students turn to their clothes to express their creativity and individuality.