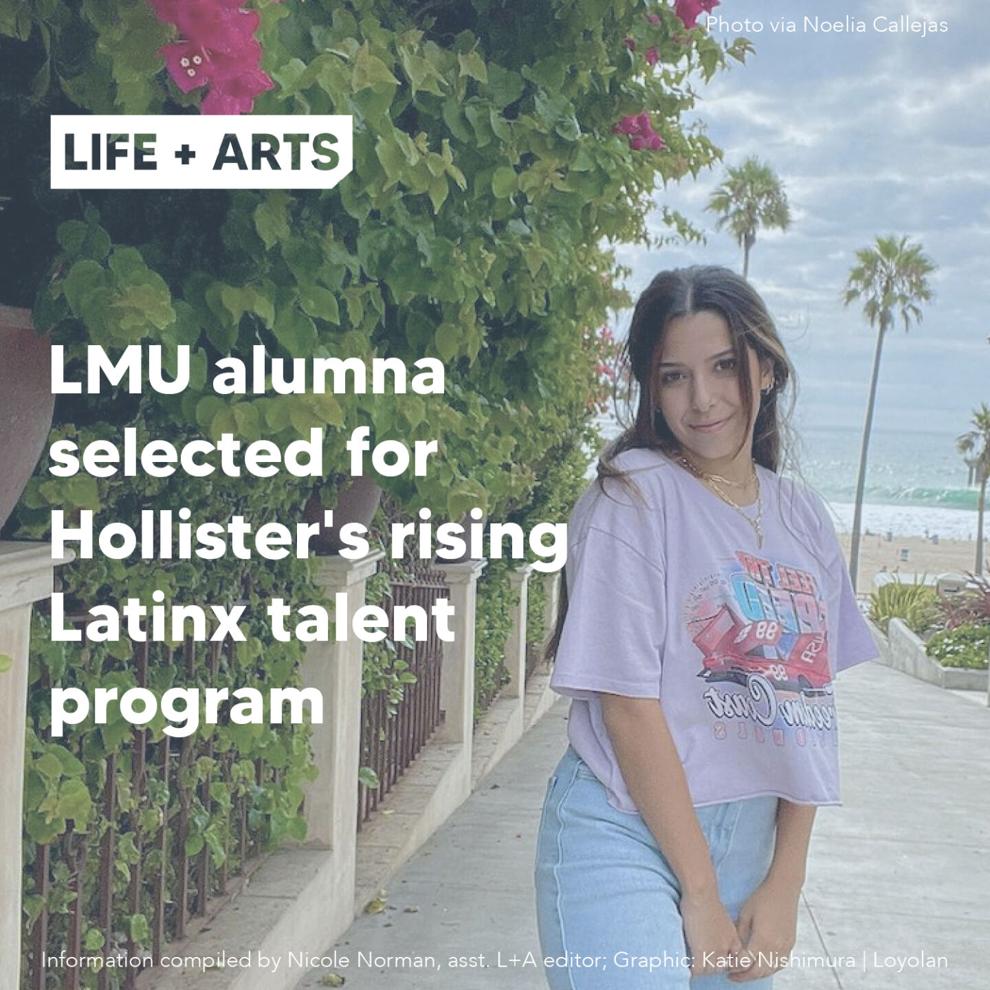 With over 100k followers on TikTok, 2019 alumna Vanessa Hernandez is one of the latest influencers to come out of LMU. Starting her journey in the beginning of 2020, Hernandez has quickly gained traction on the platform and has caught the eyes of multiple large brands.
Hernandez is one of 16 creators chosen to be a part of Hollister's inaugural class of hand-selected, up-and-coming Latinx influencers. Through Hollister Good Vibras, the brand will work with creators to "develop social content and music, all while supporting the creators' growth and amplifying their voices," according to the official press release.
Hollister will launch the campaign during Hispanic Heritage Month in attempt to correct the wrongs that their consumers have noticed, like lack of representation for the Latinx community.
Kristin Scott, Global Brand President at Abercrombie & Fitch Co, stated, "We have been on an ongoing journey to amplify BIPOC voices –– and listening to our Gen Z customers about how we can do so authentically has been a core component of that work. Our customers made it clear that they not only love seeing Latinx representation within the creators we work with, but also wanted more programs developed specifically for the Latinx community."
Hernandez is very proud to be a part of this and to use her platform to empower those who watch her. She said, "I never thought I would have the platform I have right now and my audience has become like family."
Her audience also loves watching her family as well. Some of Hernandez's most popular videos feature her father, who is a first generation Mexican-American and an astronaut for NASA. She says that she loves to make videos because he is "just as goofy and outgoing as [she] is. He's also a really amazing role model for the Latinx community."
With this partnership, Hernandez is excited to create relationships and grow her platform. She says that she has already met amazing creators who she feels will be able to support her on her journey. "It's true what they say, juntos somos más!" she said, which means "together we are more."
Hernandez is excited to continue to push out content that she loves and expand into other mediums. "I hope to launch my podcast really soon," she said. "It's a project I've been working on for the past year and a half, so I'm really excited about it."