In the past few years, the women's rights movement has been revitalized through movements like "#MeToo," "Time's Up" and the annual Women's March, born out of the frustration women feel when faced with inequality. In the midst of this climate, LMU's very own alumnae and female filmmakers Meredith Yinger ('15) and Natalie Perez  ('15) felt called to action to create the She TV Media online network in order to promote female voices in film.
"You have to create the content you want to see be made," said Yinger — and that is just what she did. Located in El Segundo, CA, She TV Media is a network created to "raise up the female voices through film," with the goal to create content that tells untold, diverse and empowering stories for different outlets and companies.
Although Yinger and Perez were friends from college, they went their own ways to work in the television industry before their convergence into She TV Media. Yinger is an independent filmmaker, host and entrepreneur. Perez is a Los Angeles based cinematographer and filmmaker. However, it was their work in the real world industry that brought them together and stimulated their passion of giving minorities a voice.
Yinger described her experiences while working in the film industry. "I experienced sexism and sexual harassment myself. It was there [and] it was really obvious, but nothing was [being] done about it and it wasn't really frowned upon," Yinger said. Yinger also expressed that when she was in the works of developing the idea for She TV Media, Perez had told her that she had experienced similar injustices and was fed up as well.
In May, She TV Media will be celebrating its one year anniversary, with big things in the works. Its latest work in production is "Scars Unseen," a documentary that consists of the stories of six different men and women who have suffered from domestic violence and aims to "illuminate the power of healing, destigmatize victimhood and encourage open communication about the causes, treatment and prevention of domestic violence abuse," according to the network's website.
From Jan. 29 to Feb. 28, Yinger and Perez invite you to join the movement of "uniting one another through the power of story" and participate in their "Scars Unseen" campaign. The campaign aims to raise funds and draw attention to these issues so that it may lead to eventual change; and you can be part of the movement too.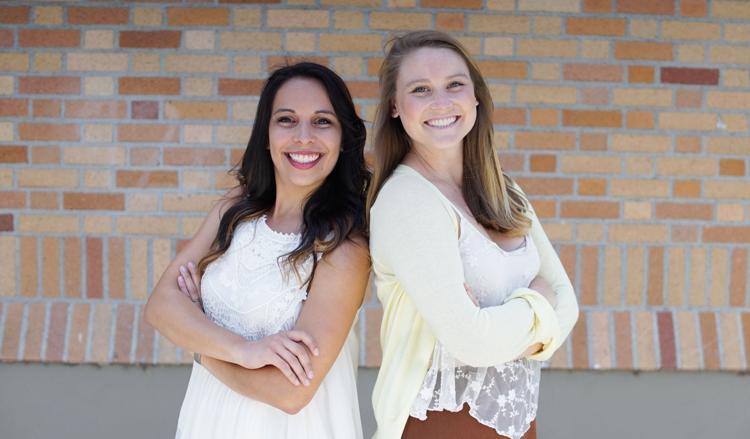 By simply logging onto She TV Media's website, you can join the "Scars Unseen" movement and donate to the cause. The project focuses on starting a conversation about the prevention and root causes of this issue, and doesn't exploit the gruesome details of these stories. 
Yinger and Perez are examples of what this world needs to strike a conversation and fight the injustices of the world. They are doing it in the most prominent way possible — their platform on social media.
She TV Media should serve as an example to other content producers with the way that it champions diverse voices and social issues. 
When I asked Yinger what her hopes were for She TV Media, she had nothing but big and bright visions. Her hopes for the network are that one day it becomes "like a Netflix for women, by women, with a social justice cause." And with their combined determination and passion, they could very well reach that goal. 
It is with your help that they can reach these levels of success and help change minds. This campaign can help jump-start the process so that one day women will no longer have to march for the fight against misrepresentation and our government will no longer have unequal female representation.
Recently, media has been at the forefront of social movements, such as "#MeToo" and "Time's Up," and can be important in raising awareness of issues like domestic violence and female empowerment, which have been largely underrepresented. But content creation is only half the battle: it is up to viewers and consumers to truly bring about change. 
If you want to support LMU's alumni community, as well as promote female-driven stories, consider supporting "Scars Unseen" and She TV Media.