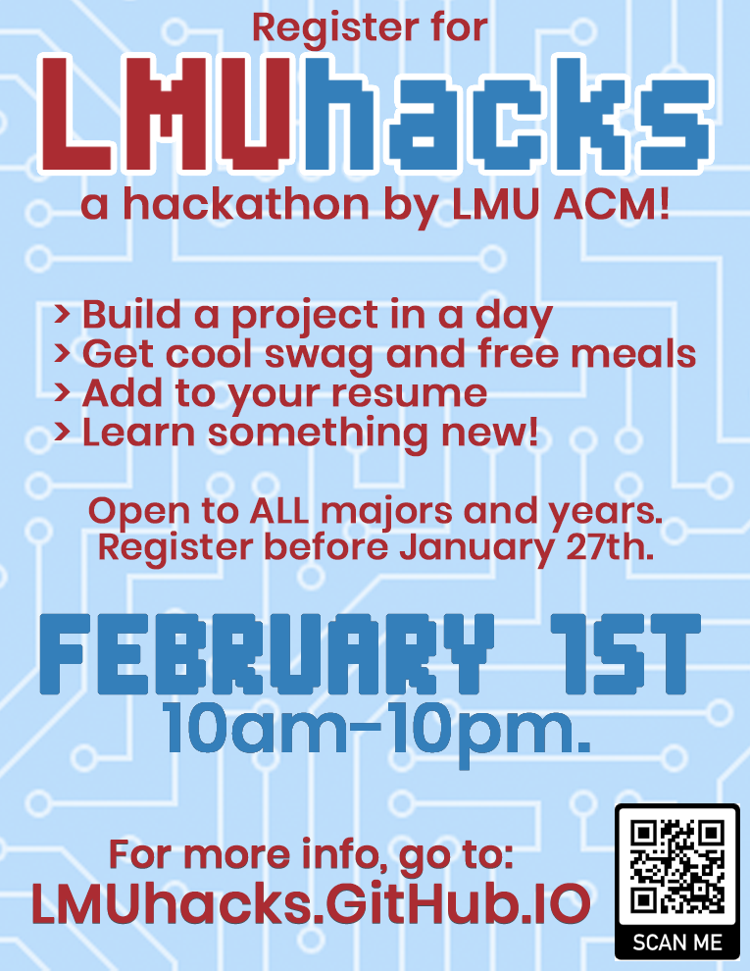 So you might be thinking, what is a Hackathon? Essentially, a Hackathon is an event where coders and people interested in programming and computer science are split into teams to work on a collaborative project and learn new skills throughout the day. The event is open to all and will be held at the Pereira Quad — specifically Doolan Hall and Pereira Hall — and will run from 10 a.m. to 10 p.m.
Junior computer science and philosophy double major and Vice President of the Association for Computing Machinery Adriana Donkers is one of the main organizers for this event. Donkers explained that "the general idea is that you should be interested in creating a technology project of some kind ... You [won't] need any experience, because once you get there, you'll be put into a team … if you only have experience [in] animation, you can team up with a computer scientist to do the front-end work and back-end work … [and if you're] interested in the business side of things … [you] can drive the entrepreneurial mindset and help come up with a Hackathon idea."
Beyond the competition itself, there will also be workshops that all students are encouraged to attend in which computer science mentors will teach new techniques. Near the end of the day, there will also be surprise activities. Additionally, many LMU alumni from Tech Empower, a local technology startup and sponsor of this event, will be at the event to mentor and network with current undergraduate students.
Donkers encourages all students to come out to the event no matter their experience level to learn a new skill and meet some peers who share a similar interest. In addition to the competition, the event also has volunteering and mentoring opportunities, so if you do not wish to compete, you can participate by volunteering and/or mentoring the competitors at the event. However, registration closes on Jan. 27, so act fast!
Visit lmuhacks.github.io to register to compete, volunteer or mentor for the event, and email LMU ACM at lmuacm0@gmail.com if you have further questions.