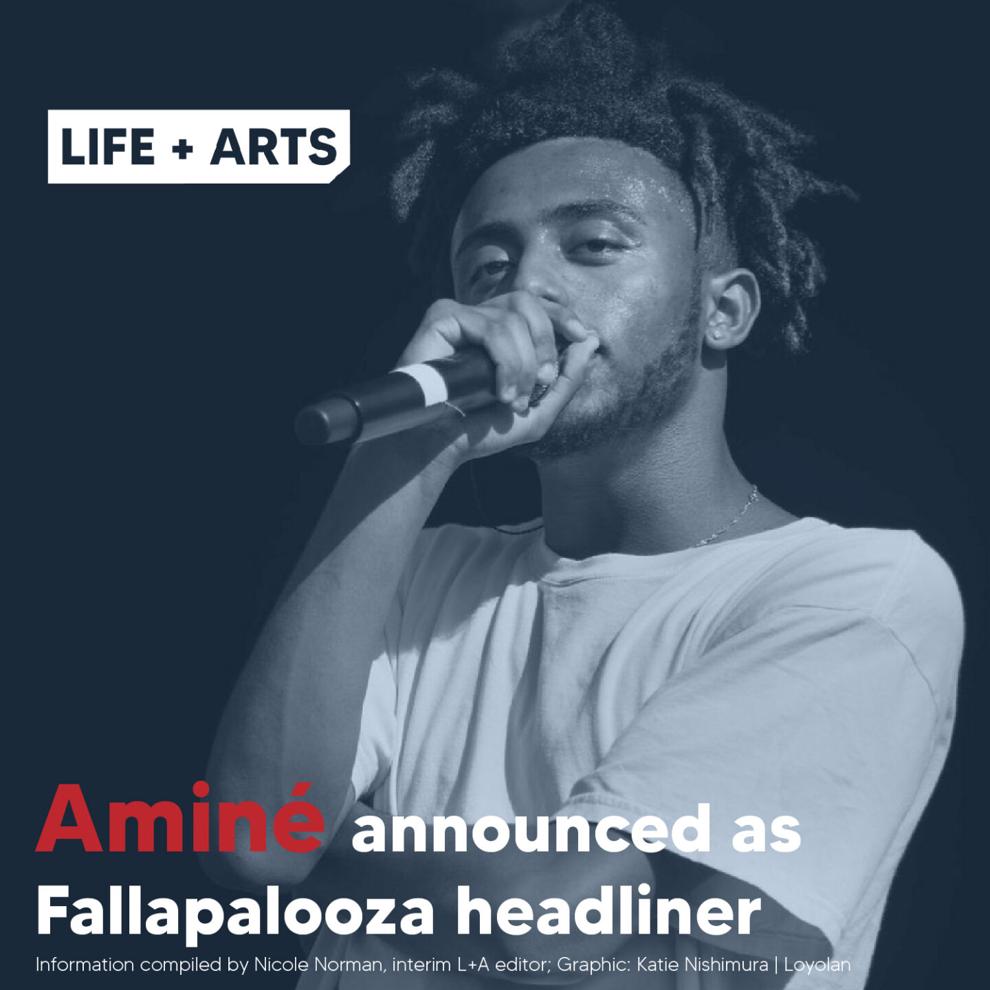 "Since y'all won't stop talking about it… Dang. Here you go - Brion" read the caption of ASLMU's Instagram post that sent campus into a frenzy at around noon on Wednesday.
Aminé? People were ecstatic, re-sharing posts, tweeting and playing his music in their headphones. Casual fans and super fans alike shared their excitement for one of students' favorite events of the year.
"I had a huge Aminé phase in high school so this brings me a great deal of nostalgia and I'm really excited to relive my glory days," says junior psychology major Olivia Pomranka.
However, there are also two classes of students who have never attended the event. "I am so excited about Fallapalooza this year. It is my first concert in about two years, so it should be fun," says Kelly McCorry, a sophomore communication studies major.
Those who have attended before are excited to celebrate fall in the only way that LMU knows how once again. "I'm excited. I only know a few Aminé songs, but I feel like his music appeals to a wide audience," says Camden Andl, a junior studio arts major.
"I didn't get to go to Fallapalooza last year, so I am excited they got such a big artist," Andl said, echoing the anticipation of the student body after two years since the last concert at Sunken Garden.
Aminé is known for his unique spin on rap music and crowd pleasing qualities. You might have heard his multiplatinum hit "Caroline" at a party during high school, or while scrolling through your For You page on TikTok you could have heard his viral song, "RATCHET SATURN GIRL."
He does an excellent job of combining a gripping beat with either an intense flow or some smooth vocals. The fusion of his intense rap and groovy R&B tracks makes him a well-rounded artist that never disappoints. Given that we have such a feel-good, talented rapper performing in our very own Sunken Garden, it is our duty to make sure we know all of his hits.
Here is a compilation of the most popular and best songs from his discography. Lions, get to work and get these lyrics down.