Growing up in New Jersey, senior recording arts major Ines Lalonde never felt a strong connection to music production. It wasn't until her family moved to Paris, France for her high school years that she was able to discover her musical passions.
"When I was in high school, I met one of my friends Gabe. He was a bass player and he kinda got me hooked on Logic Pro, so I started with Garage Band when I was 16 just kind of like messing around with that, and then I just kind of started making music out of boredom and it grew into this passion," said Lalonde.
Although she attended an American school, European culture heavily impacted her early music influence, most notably hip hop and house music. With countless DJs in both her friend group and school, Lalonde found herself in a music-centric social community. While music became a quick passion, film also piqued Lalonde's interest and almost became her chosen career path.
"I was always torn between whether doing film or music as my major in University because I was interested and I still am," said Lalonde. "I visualize a lot when I listen to music and that's been happening since I was a kid."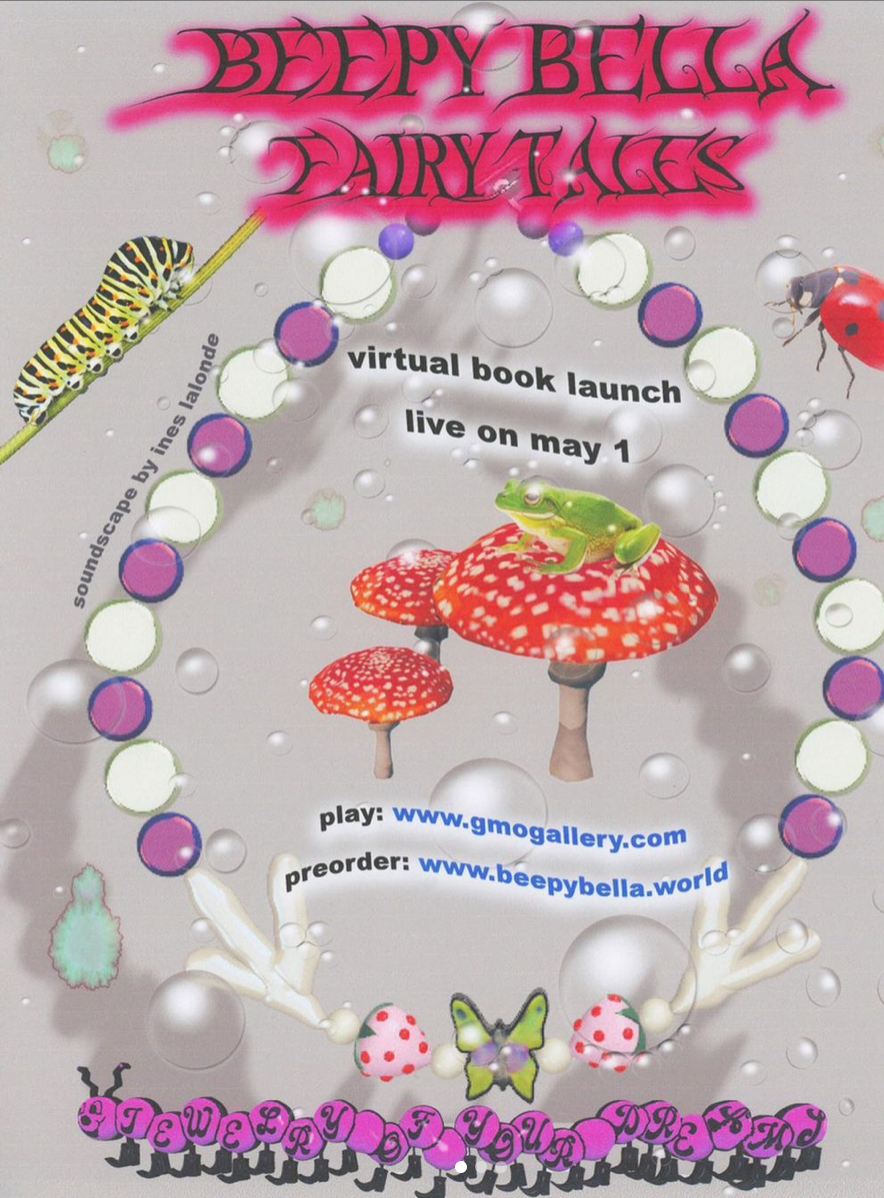 Her active visualizations turned into more than just a way to interpret songs, as she recently created a full soundscape to accompany her sister's virtual art gallery. The older Lalonde sister, Isabella, pursues a different kind of artistry through her own jewelry line, Beepy Bella. The Beepy Bella art gallery is more than just a visual experience, but also comes with a thirty-minute 30-minute original soundtrack that the sisters recently pressed onto pink vinyl records.
Although her business-oriented parents never specifically emphasized creativity, both Lalonde sisters are pursuing careers in the arts and their support means the world.
"When my sister and I were working together they told all of their friends because they say we are this sister duo, so [it] makes our parents really happy that we work together," said Lalonde.
"I have friends that wanted to [study music] and their parents were like no you can't and I was like I'm really fortunate to have parents that supported me in doing that."
Lalonde's parents continued encouragement as she wrote her most recent three-song EP, "Beauty in Everything," while at her family's home in the South of France.
At the beginning of this past summer, Lalonde hoped to release an album, but has since switched gears. Inspired by Fleetwood Mac and surrounded by nature, she dumped her hip-hop album for an organic, ethereal record.
"I had all the songs and they were all kind of like similar vibes to the song I put out before called 'A Million Ways.' I was surrounded by nature and I decided to scrap all of these projects and work on a completely new one," said Lalonde.
Lalonde and her sister have been collaborating together for years, she has recently branched out to create with her LMU peers — specifically junior recording arts major Kameron Hansen and LMU alumnus Eric Van Thyne.
"It's been a very recent experience for me to collaborate with people in my major but it's honestly been so fun, we all went up to Lake Tahoe together for a week and we just like made a bunch of music in the woods, so it's been a really fun experience," said Lalonde. "We never met up outside of school and this is the first time and it's just been so fun to work with other recording arts people."
While those songs will not be released until early 2022, Lalonde's released music can be accessed on Apple Music and Spotify.