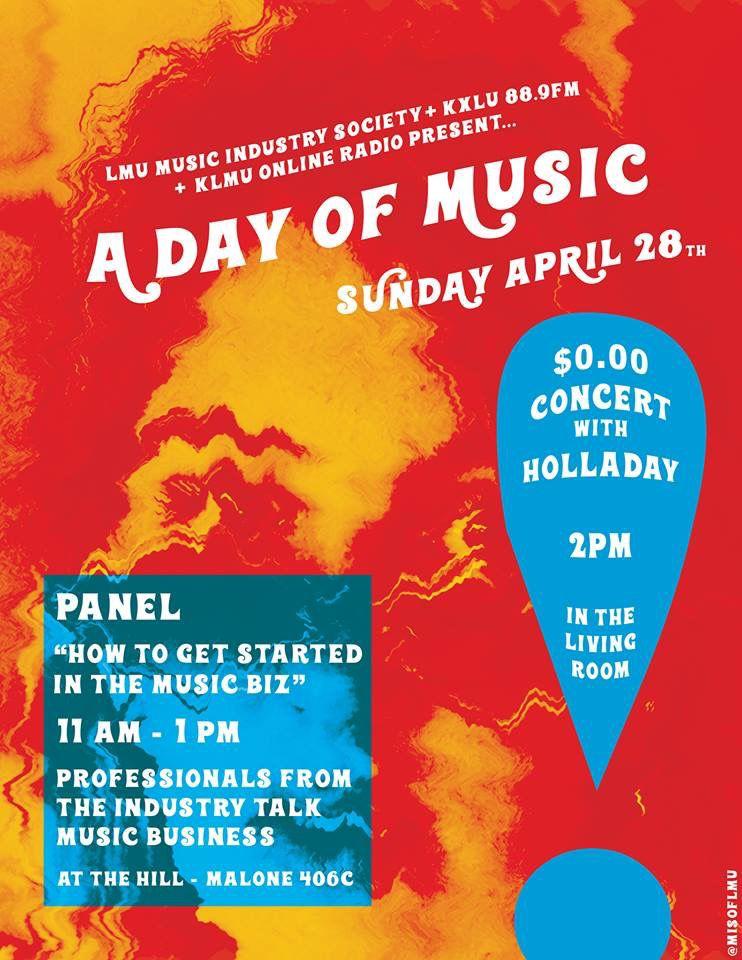 LMU's Music Industry Society is hosting "A Day of Music" this Sunday, April 28, complete with a panel of music industry professionals and a free concert by Los Angeles based musician Holladay. The event is also co-sponsored by KXLU 88.9 FM and KLMU online radio.
The "How to Get Started in the Music Biz" panel will feature professionals from a variety of music entertainment companies. The event will take place at The Hill in Malone from 11 a.m. to 1 p.m.
Lily Catrone, junior marketing major and co-president and founder of the Music Industry Society, explained that the professionals will be talking about how they got started in the music business, as well as giving tips to students for getting started now.
"Our panel will include Dylan Brewer, marketing director at Epic Records, Brian Frank, owner of BFrank Management, Jazmin Vargas, artist manager at mija mgmt, and Chrystal Anderson, marketing assistant at Goldenvoice," Catrone said.
This is the perfect opportunity for students who are interested in a career in the music industry to hear directly from professionals about how to find a path to the music business.
Following the panel, there will be a concert by Holladay, a queer Latinx artist, in the Living Room beginning at 2 p.m. Holladay will be featured on KXLU's latest live compilation with their song "Una Canción Para Ti Y Para Mi (Baby Boy)."
Both events are free and open to the public.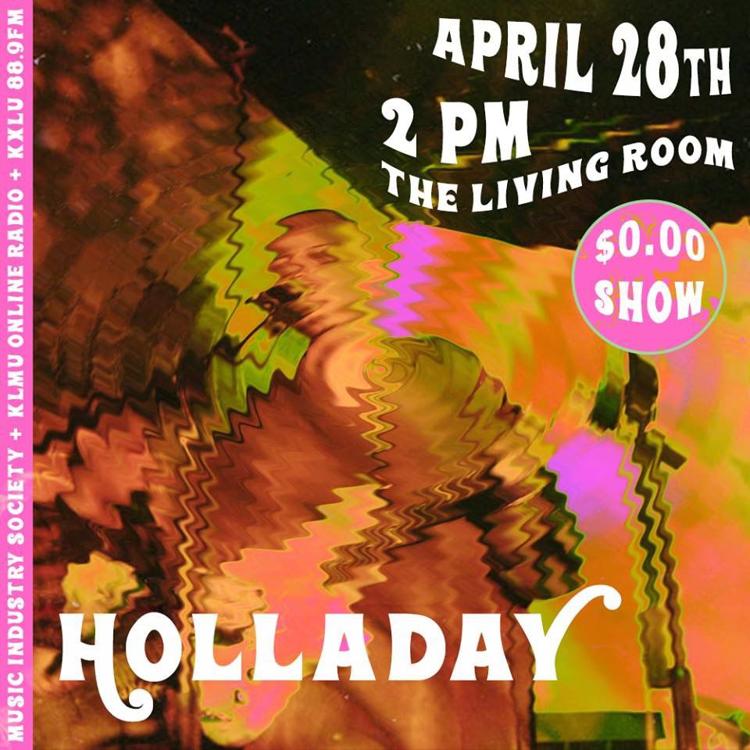 The Music Industry Society is a relatively new club on campus and so far they have hosted professional speakers as well as company visits to iHeartRadio studios and Paradigm Talent Agency for its members.
Follow the Music Industry Society on Instagram and Facebook for more updates on events and meetings!