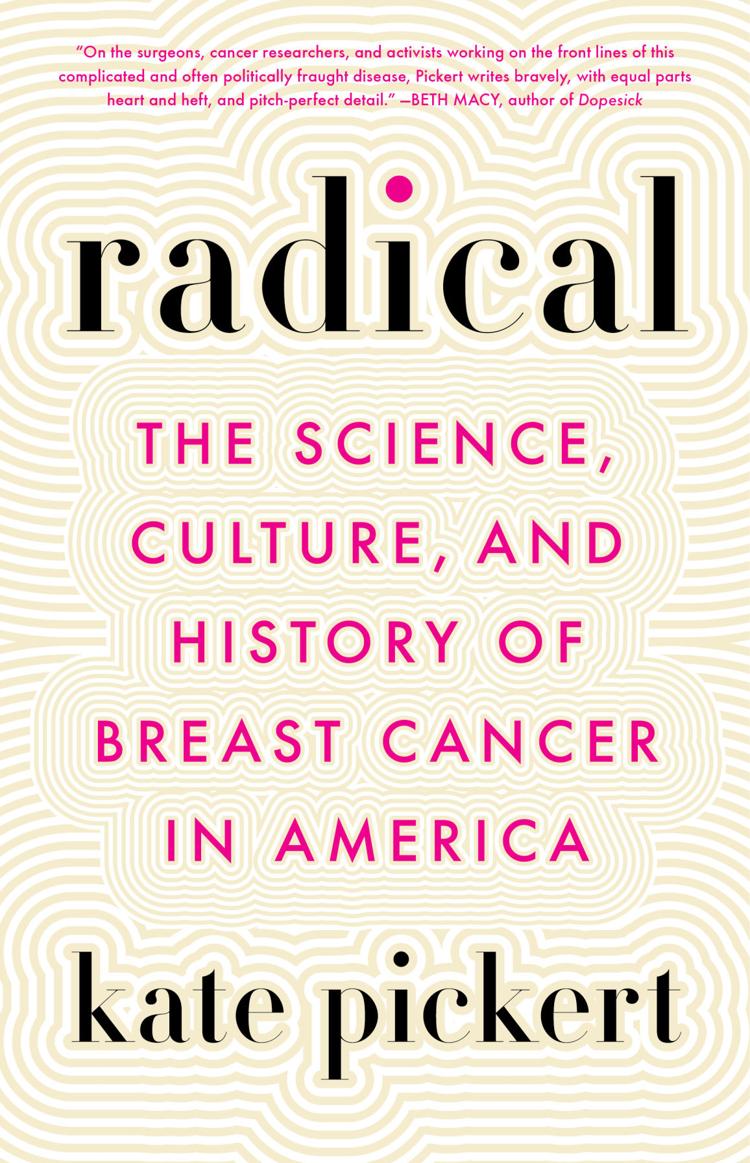 Last week, LMU assistant professor of journalism and English Kate Pickert released her non-fiction book "Radical: The Science, Culture, and History of Breast Cancer in America," which details breast cancer from a journalistic and personal perspective. Breast cancer is one of the top killers and most prominent diseases in the U.S, according to Pickert.
After being diagnosed with breast cancer at the age of 35, Pickert, who was a health writer at Time magazine, began her journey of self-discovery, researching more about breast cancer. Her research shows that approximately one in eight women are affected by breast cancer in America. 
According to Pickert, "40,000 women die of breast cancer every year in the U.S., and almost 300,000 are diagnosed each year. The raw number of people who die of this disease has not changed [in years]." Therefore, "the rate has gone down as the U.S. population gets larger, so the share has gone down, but we are nowhere near close to curing it," said Pickert.
With over 100 interviews in the book from doctors, researchers, patients and advocates, Pickert hopes to create a thorough record of what breast cancer is and how the pink ribbon movement has developed over time. 
Pickert also mentioned the underrepresentation of males and women with stage IV cancer in the breast cancer movement. "These people are really not a part of the pink ribbon and survivor culture, so they feel very left behind, so I wrote about them to give them more attention," said Pickert.
Breast cancer used to be a stigmatized disease and patients were too afraid to speak of it if they were diagnosed with it. According to Pickert, "that began to change when famous people started going public with their breast cancer stories, like Shirley Temple … and Betty Ford, who was the First Lady. They went public with their stories in the 1970s, and [with] the pink ribbon movement, the disease [has been brought] out of the shadows."
She documented some of these changes in her book, and conducted interviews with advocates on how they are tackling the issue of raising awareness for the pink ribbon movement.
Pickert urged people to not only to be aware of the dangers of breast cancer, but also consider moving past awareness to action. Two things she recommends for her female audience, especially, are to "check your breasts. Check your breasts and pay attention to your health."
As for the general audience, she recommends that "people [should] try to read the labels and look to see where their money is going. Ask yourself, 'If I buy this pink product, does any money reach either breast cancer research or patients?'" Pickert warned us to be wary of companies selling pink products during breast cancer awareness month. She  reminded us to take an extra step to check if any capital is going to research or patients, if we would like to join the pink ribbon movement and support the cause.
If you want to learn more about this topic, Pickert's new book is now available for purchase on Amazon here.