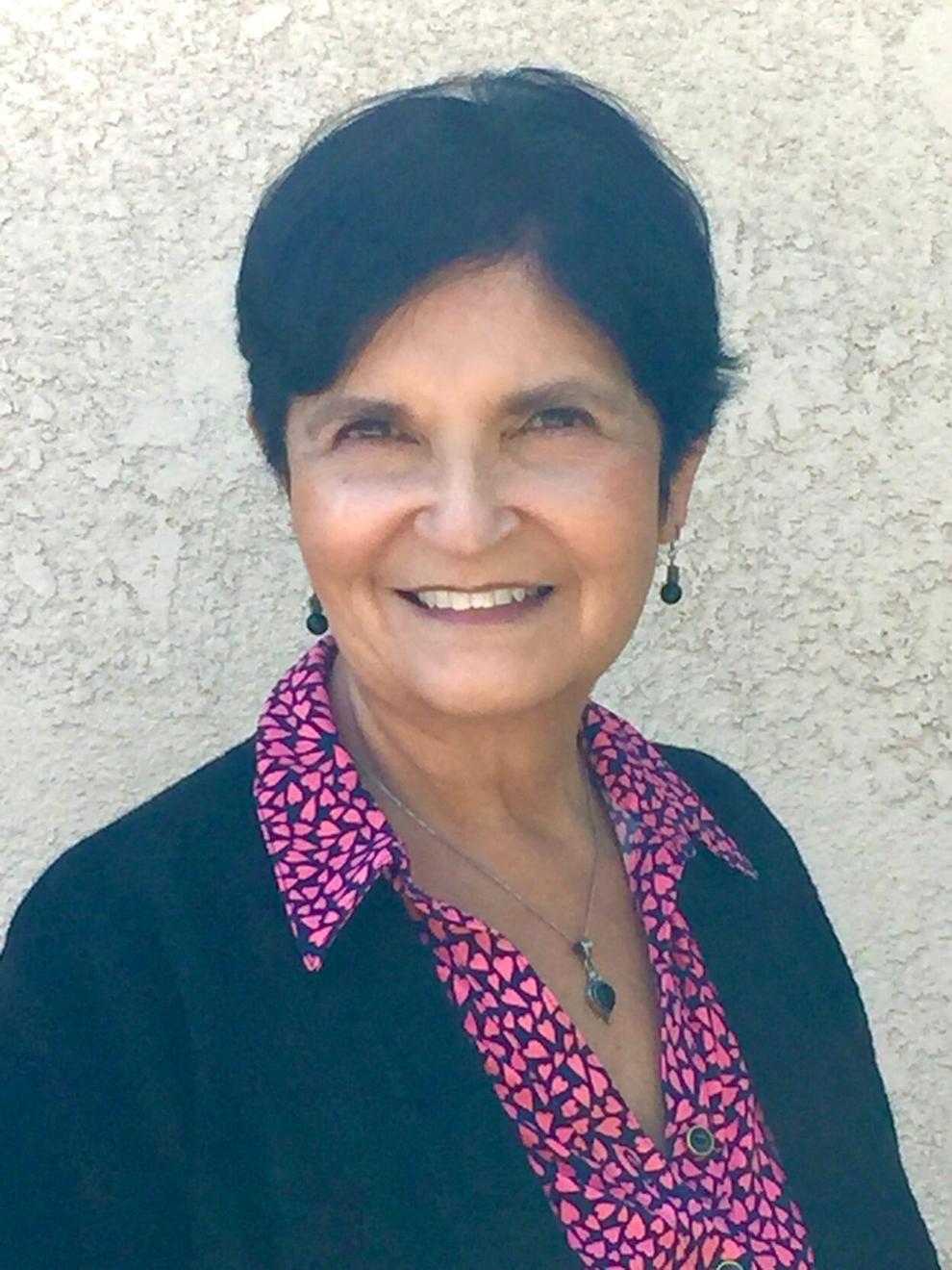 The William H. Hannon Library is best known for being the place where students focus on homework, work together to study for a big test and get research advice from our trusted librarians. But not everyone knows about the in-depth organization of the library basement and the person responsible for it.
Meet Rose Marie Mendoza, the newly appointed Head of Access Services for the library. She oversees around 35 students to help her sort through the massive amount of basement books while managing many other departments within the library.
"There are three departments that are now under my umbrella: the circulation department, collections management and interlibrary loans. The circulation department helps keep track of all our books. Collections management is the department that receives all the new books and receives the books patrons are returning, while interlibrary loans is a department that serves as a way for patrons to get books from other libraries that we don't carry," said Mendoza.
Mendoza may be new to the position of Head of Access Services, but she is not new to LMU. Mendoza has worked in several different departments of the library for the past 13 years.
"When I was first hired, I was the supervisor of circulation. This was when we had the old Von der Ahe Library and the new Hannon Library was just built. It was my job to make sure that all the books in the old library were moved to the new library. I worked in that job for five years, then I managed collections and interlibrary loans, until recently when I got the position of Head of Access Services," said Mendoza.
This isn't the first library Mendoza has worked in. It turns out she has a hidden calling for book collections.
"I have worked in libraries my whole life. It's funny because when I first applied to my first library job, I thought I was just applying to an office position. I didn't even know it was a library. I thought to myself 'this is so strange, I'm working in a library' and then I ended up liking it and never leaving," said Mendoza.
As the Head of Access Services, all of Mendoza's days are different. She works from home two days a week, and the other days she is in the library managing every student and problem that comes her way.
"There are a lot of books I have to handle because I have to deal with all the problems. When something isn't cut and dry, it is given to me and I have to figure it out and problem solve which is most of my job," said Mendoza.
But the best part of the job for Mendoza is organizing the mystical basement of the library.
"There are more books in the basement than in the library itself. We have some big projects down there that mostly have to do with seeing which books we want to keep and which ones we should withdraw from our collection," said Mendoza."We started with 3,200 boxes of books in the basement and over the past seven years we are down to 1,200 which has been really fulfilling. I just love organizing and orchestrating the whole thing."
There are around 150,000 books in the basement, and thanks to Mendoza and a very efficient database, it is impeccably organized and sorted through.
"There is this really cool database that allows you to shelve books by the size of the books. It's so efficient and utilizes space so well that it makes my job way easier. It is just so satisfying to go down all the aisles and look at how neat and clean the shelves are. It is really gorgeous," said Mendoza.
When Mendoza isn't admiring the library basement and everything it has to offer, she enjoys crafting, spending time with her husband and gardening.