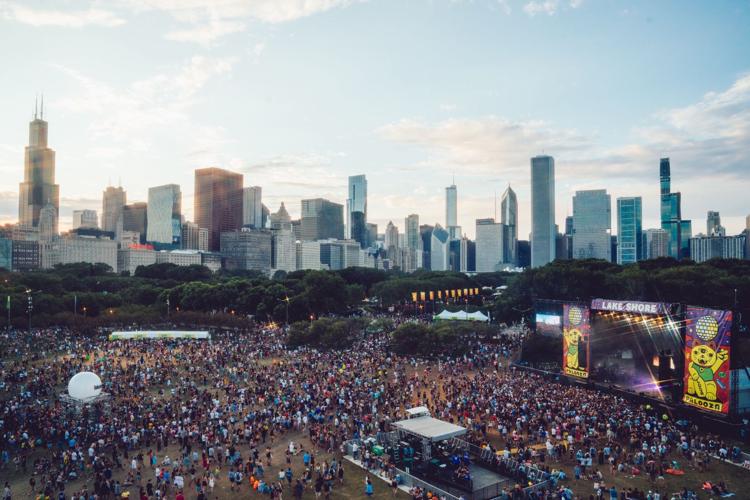 Every year, hundreds of thousands of glittered festival-goers from across the country attend Lollapalooza in Chicago's Grant Park. This year, some of our peers were among the crowds.
Lollapalooza is always star-studded, and this year was no exception, with performers like Childish Gambino, Tame Impala and Ariana Grande headlining. Many of the artists that performed at the festival also headlined the major West Coast music festival Coachella, which LMU students regularly attend.
Juhi Rayonia, a sophomore film and television production major, made the journey to Lollapalooza from Agawam, Massachusetts. 
"I decided to go to [Lollapalooza] because some of my absolute favorite artists were playing, conveniently on the same day," Rayonia said. "Plus, I heard [Lollapalooza] is a lot more chill about appearances than Coachella. I honestly just wanted to have a good time instead of worrying about what I was wearing."
In recent years, Coachella has become a sort of Instagram attraction, pulling in celebrities and influencers to the festival. Lollapalooza, while attracting similar artists, has yet to cement itself so staunchly into the Instagram culture. This is not to say that attendance is suffering at Lollapalooza's end. Coachella pulls in around 99,000 people per day during its six-day run, which is spread out across two weekends. Lollapalooza pulled in around 400,000 people overall during its four-day run (Source: Chicago Tribune & LA Times).
So is Lollapalooza the cooler, more relaxed festival? Not everyone thinks so. Sophomore marketing major Claire Tootle says, "I've been to Snow Globe and BFD, which are smaller festivals held in California. Honestly, Lollapalooza was very fun, but the vibes on the West Coast are so much better. The energy in California was way more lit than Chicago."
Elephante (aka Tim Wu), a DJ born and raised in Michigan, said, "I love Chicago. I grew up in Ann Arbor, Michigan, so Chicago has always been the heart of the Midwest. Being able to come back here is always special."
Wu thinks the overall energy from the crowd is not so much regional as it is specific to the venue. "If you play a bottle service club in Texas or L.A., it's gonna be a lot more tame than it was [at Lollapalooza]," said Wu. "I will say, today's show was pretty wild. Kids were going hard."
Another important difference students noted was the location of Lollapalooza. Being within a city definitely has its perks, like access to transportation and activities outside the festival itself. So should more LMU students start making the journey to Chicago for Lollapalooza? "If you are able to afford it, I would definitely recommend [Lollapalooza] to LMU students, just because it's an amazing and unique experience that I think everyone should try at least once in their life," said Rayonia.