When walking into a dorm building, you might expect to see plain walls and long hallways. However, in Sullivan and Huesman, your eye is met instead with colorful paintings and kind words from residents who are celebrating the legacy of these buildings.
This year, LMU announced their plans for new housing in East Quad to replace Sullivan and Huesman, meaning that the 72-year-old buildings will be torn down after their current residents leave for summer.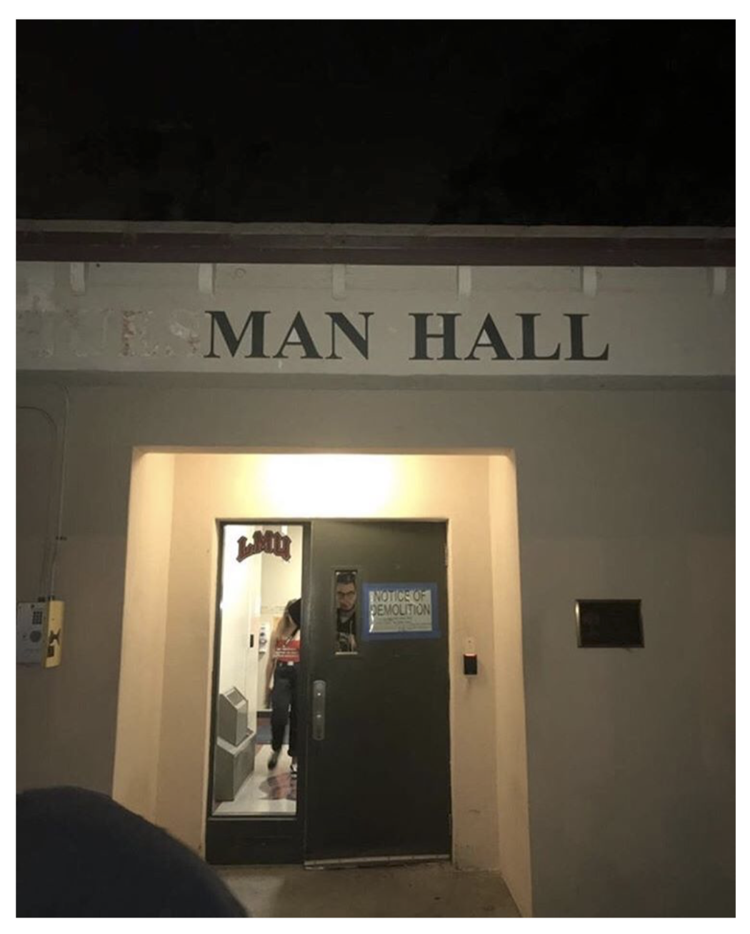 Given the news, Sullivan and Huesman students began to say goodbye in their own way, particularly by taking down the letters spelling Sullivan and Huesman on the building's entrances. The first letter was stolen sometime in April, and in the coming weeks more students felt bold enough to take down others.
According to freshman computer science major Carter Pon, the first correspondence that occurred between Student Housing and the residents was an email from Amanda De La Torre, the resident director for East Quad, on April 16. The letter stated that the Student Housing Office takes damage very seriously, and unless the students who stole the letters come forward, the entire building will face charges for the missing property.
"Note that our RAs, who entered the building day and night, and the RAs on duty, did not inform students that the missing letters may be a problem," Pon explains. "In the meeting I had with De La Torre and Adam Stanford, the area assistant director, I discussed how the lack of communication through official channels may have led some to believe that Student Housing did not care about the missing letters or exterior damage, as the buildings were being torn down during summer, anyway."
Freshman political science major Tuerhong Guliniali also expressed her frustration about the community notices. "We've all grown to feel a sense of community in Sullivan, so why can't a student keep a letter as a memory of her time in the building?"
And there's something to say about students wanting to take a piece of Sullivan/Huesman with them. For many students, the buildings hold important memories and symbolize their first year in college. If they don't have the actual building to look back on in the later years, they might want a piece of it to hold on to its memory.
Yet, part of the reason for the notices about the letters could be the timing of it all. May 1 is National College Decision Day, meaning that all throughout April prospective students and their families were touring LMU. Damaged buildings and stolen letters don't necessarily reflect well on the University, not to mention unlabeled buildings aren't ideal for visitors unfamiliar with campus buildings. In fact, new, temporary signs for Huesman and Sullivan have already been placed where the letters went missing.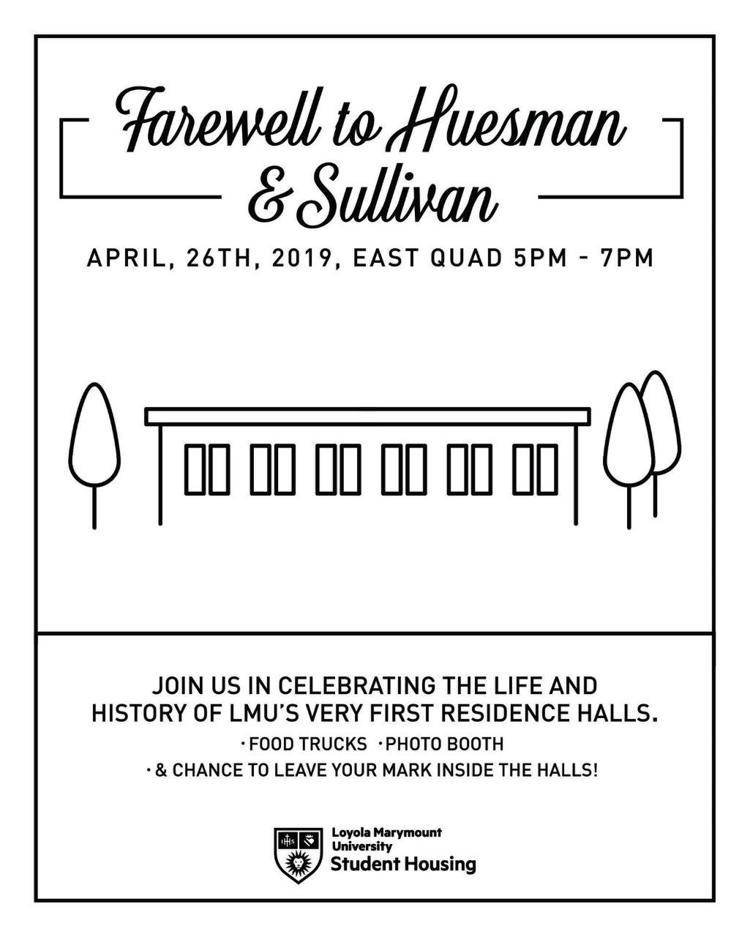 Then, last week Student Housing began advertising a "Farewell to Huesman and Sullivan" event to "celebrate the life and history of LMU's very first residence halls." The event featured food trucks, a photo book and "a chance to leave your mark inside the halls."
Now, the idea of the Residence Hall Association (RHA) and Student Housing Office promoting students to write on building walls directly after getting mad at said students for vandalism seems a bit contradictory. However, many found the event to be just another fun Friday afternoon activity.
Brynn Doyle, a freshman theater arts major, shared her take on the event. "I know housing was upset about the letter-stealing, and if this event was an effort to diffuse student tension, this was a good start. But, honestly, I feel like most students are pretty engrossed in finals rather than the whole letter-stealing thing."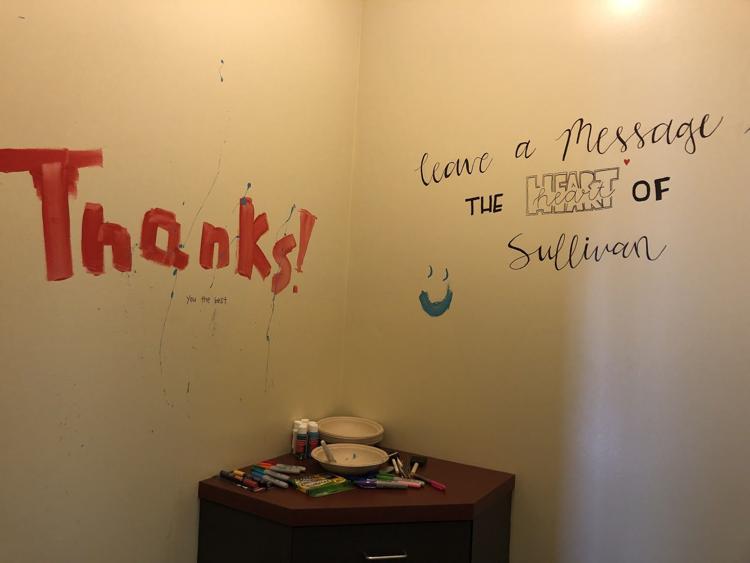 Still, the event promotions made very clear that students weren't free to do whatever they want just because they were being torn down. "Actions outside the time, place and scope of this event will be addressed through damage fines and the conduct process," the email from Amanda De La Torre read.
Overall, while the missing letters did spark moments of tension for East Quad members, the Housing Office did provide an opportunity for a fun, non-damaging way for students to say goodbye to Sullivan and Huesman. With food trucks, games and music right in the center of East Quad on a Friday evening, no one could really complain.
This is the opinion of Emma Averill, a freshman civil engineering major from Porter Ranch, CA. Tweet comments to @LALoyolan or email comments to editor@theloyolan.com.