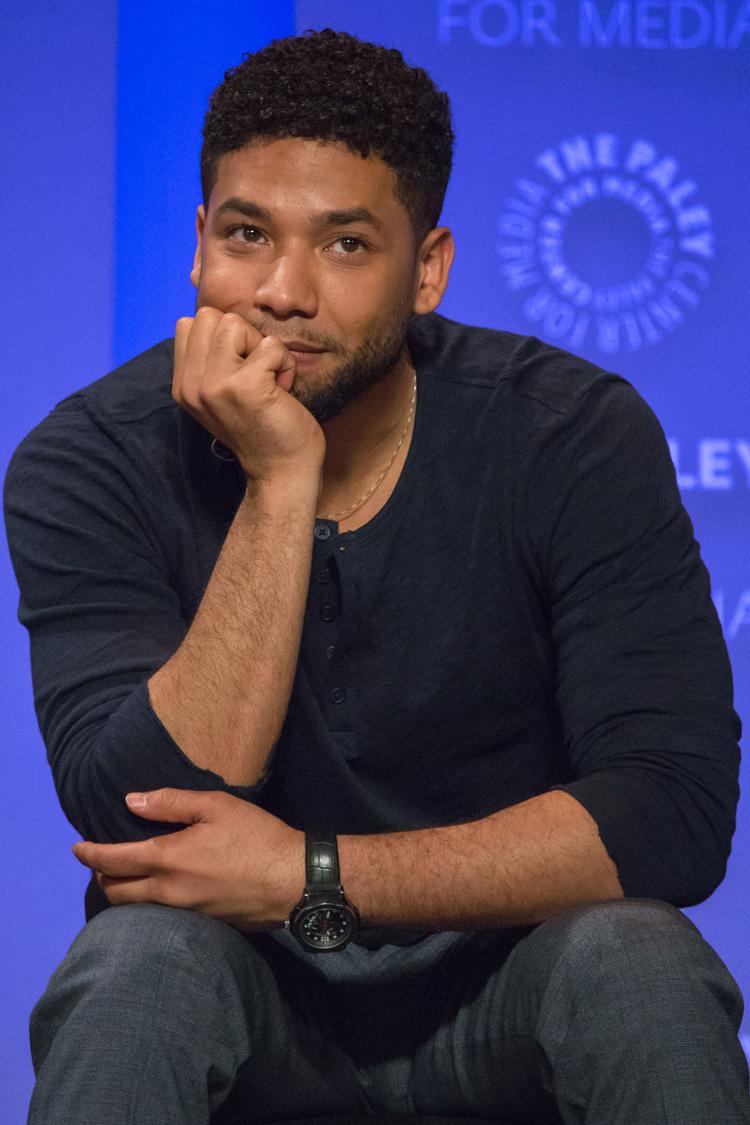 In the past couple weeks, one of the most prominent features in the news has been the one centered around "Empire" actor Jussie Smollett. Smollett, an openly gay black man, was subject to a supposed hate crime in late January. However, through a deeper examination by the Chicago police, Smollett quickly turned from a victim to a possible suspect. The case has been extremely polarizing for the public and prominent figures such as Chris Rock and the cast of SNL have been quick to criticize Smollett. As with any case of this magnitude, LMU students have a lot to say on the matter.
"I understand the supposed motivation he had, y'know furthering this cause. I just think the excuse he gave was very fake. He's using the oppression of other people [Trump supporters] in order [to] achieve his own personal goal," said Adriel Van Etten, sophomore psychology major. "He's using these Trump supporters to make people feel more sympathy for him, and I wish he could have found another way another way to go about it."
For those not as versed with the circumstances of the case, the story begins on January 22. Jussie Smollett, a prominent actor and activist known for his role on the Showtime series "Empire," receives a very homophobic death threat from an envelope labeled "MAGA," in reference to President Trump's campaign slogan of "Make America Great Again."
A week later, Smollett is attacked near his Chicago apartment by two masked men at around two in the morning. The men verbally assaulted him with homophobic and racist slurs. They also poured an unknown chemical substance on him and wrapped a rope noose around his neck. Smollett was rushed to the hospital and was released shortly after in good condition.
After an investigation by the Chicago authorities, Ola and Abel Osundario, a pair of Nigerian brothers from Chicago, were brought in for questioning as potential suspects. Through a closer examination of the brothers, the police began to formulate the conclusion that Smollett had possibly fabricated the incident, paying the two brothers to pretend to attack him.
Smollett was brought in on March 8 and then charged with 16 felony counts for lying to the authorities. Smollett repeatedly pleaded not guilty to the charges.
On March 26th, the Cook County State's Attorney Office declared that the charges against Smollett have been dropped. Smollett had to forfeit his $10,000 bond payment and do two days of community service. Chicago authorities spent upwards towards $130,000 dollars on the investigation.
Both LMU students and the media have differing opinions on the case. On one end, you have Smollett calling attention to something very important: the growing number of unreported hate crimes against gay people and people of color in America. On the other hand, you have Smollett abusing his star power to go about it in an incorrect way, taking money and time away from the police in the process.
Frankie Staluppi, a sophomore screenwriting major, says that "the word that comes to mind is OJism, where our obsession with pop culture allows famous people to commit crimes that would put poorer people in jail."
There is a definite recurring theme of this idea of "abuse of power" among students. However, for some, there is still something to take away from this.
Kyle Saavedra, a freshman communications major says that "the whole case has become so sensationalized that people are forgetting the real problem that should be addressed: hate crimes are still happening every day against gay men and black trans women and almost no one is talking about it."
Regardless, of what you feel personally about the case, it is safe to say that you can definitely see where both sides are coming from. It will therefore, be interesting to see how the case progresses in the near future.