For sophomore marketing major Trevor Gray and freshman film, television and media studies major Troy Salmans, the past several months have all been leading up to one grand event — the charity Spring Fashion Show in Sunken Garden, titled "Walking with Women," this Saturday, April 6, at 6:30 p.m. 
"Walking with Women" is a one-day event, partnered with Her Campus LMU and the University's Alliance of Women Philanthropists (AWP), and sponsored by companies like Icelandic Glacial Water, Ritual and MEALZAC, a catering company founded by freshman theatre arts major Thomas Mulzac Jr.
"Walking with Women" features four female designers whose looks will be showcased on models from campus sororities and Her Campus LMU. Three of the designers, Carly Agopian (@coolshitbycarly on Instagram), Chlo Subia (Sad Clothing Co.) and Morgan Moto (@morgan_moto on Instagram) are LMU students.
"Our fourth designer, [Problem Society], is based in Orange County," said Salmans. "And they're actually seniors in high school. They just launched their brand and clothing company and so we wanted to give them a platform on LMU's campus."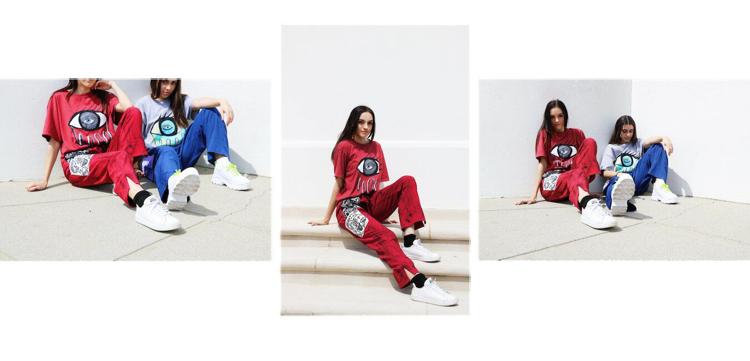 In fact, their entire mission statement is about creating an environment where women are allowed to shine and uplift one another-—hence the title.
"We wanted the show to have an all-inclusive meaning, so it's all women designers supporting women models, and everything [from the show] is supporting homeless women," Salmans said. "All of the proceeds go to the [Homeless] Period Project. That's why the title is 'Walking with Women.' Being [at the show] is supporting women at LMU, and being [at the show] is also supporting homeless women."
Even while in the planning stages of the event, Gray and Salmans saw the whole core meaning of their show manifest around them.
 "It's been amazing to see all the women involved become friends," Gray said. "And they've all been so supportive of their designers and of our vision. For a long time, it was us just talking about proposals and on-paper visions with our team, but once it started to manifest itself into actual women on campus, we really saw our vision play out and it was really cool."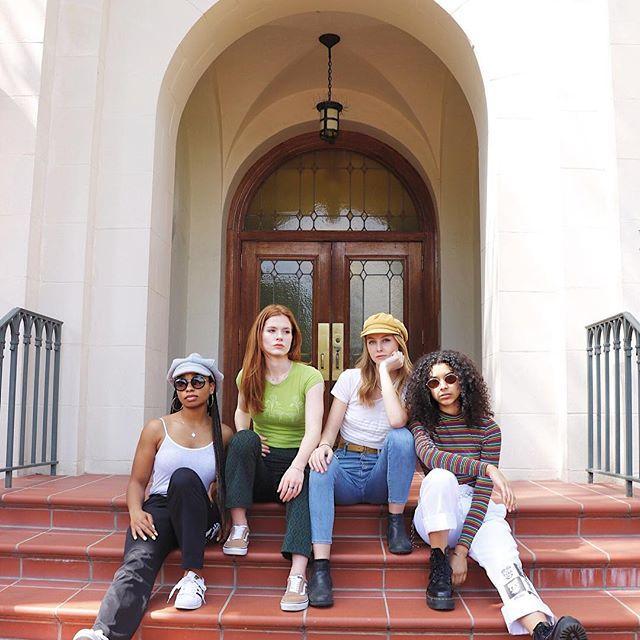 Thinking back on the process, both Salmans and Gray say that their favorite memories involve seeing all the women at the their inner confidence. 
For Gray, the most rewarding part of the process so far has been the first dress rehearsal of the show in Sunken Garden. 
"The editorial shoot was great, but to see all the girls walk and everyone looks so good and so confident, and to see that in the early stages and to see how all the girls have become friends, that's when I knew this was going to be great," Gray said.
What started as a project for their events management class quickly took on a life of its own, and Gray and Salmans have spent the last few weeks working tirelessly to ensure that everything goes off without a hitch. 
When asked about the amount of work that goes into creating something like this, Gray and Salmans laughed and in unison said, "A lot."
"I can tell you that since January, we have talked about this everyday," Gray said.
A big part of their preparation involved reaching out to companies and organizations to partner with, and Gray and Salmans were blown away by the generosity of each. 
"We could not have done this show without the AWP," Salmans said. "They allocated their funds from next year to put on this show."
"To see an organization of women support our event and all the women involved has been like a dream, it really is," Gray said.
Her Campus has also been instrumental to their success, according to Gray and Salmans. "[Allison Taplin, the Her Campus LMU president] has been so full of support for this and it was kind of last minute for us to go to their event and tell them about what we were doing, and we just threw it out there and what we've seen come back to us has been amazing, I can't even explain it," Gray said.
Even Instagram has gotten in on the action. "So many random good things have happened, like [on Wednesday], Instagram reached out to us and gave us $30 credit to sponsor our pictures as ads," Salmans said. "We don't know why or for what reason, but now it's been promoted to the whole area."
And while they are enjoying this wave of support, Gray and Salmans are the first to admit that it came only after a lot of hard work.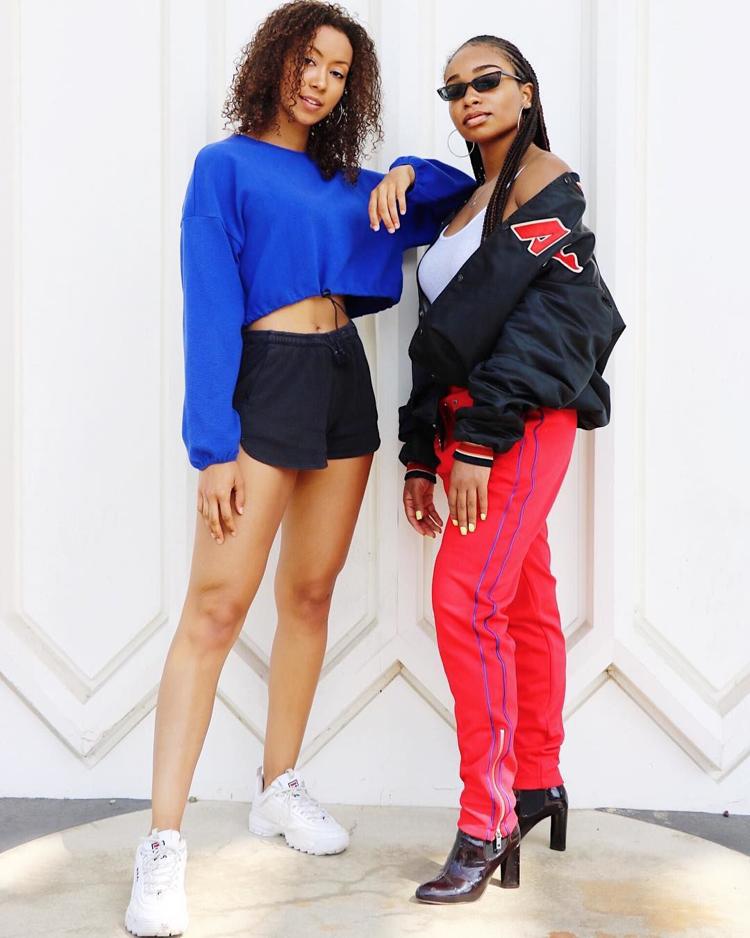 "This month has been great but the initial months were hard. But once we got the support of AWP and our sponsors, that's when it really started to [take off]," Gray said. "But we got turned down multiple times before. But it's been so good this month and we're so excited."
After months of effort, the fashion show team is finally in the homestretch, and for Gray, they'll finally get a chance to kick up their feet. 
"We put so much of our heart and our soul into this, and I think we are just going to relax," Gray said. "We have eaten, breathed and dreamed this whole event. So what are we going to do after?"
"Start planning for next year," responded Salmans.
Tickets for "Walking with Women" are $12 general admission, or $18 for VIP, which gets you front row seating, swag from sponsors and designers and according to their website, an "interactive experience during the show." 
Tickets are for sale on Eventbrite but Gray and Salmans recommend purchasing directly through Venmo to avoid fees, sending the money to @springfashionshow and specifying your name and ticket type.
Be sure to bring your cash as well, because there will be pop- up stands selling one-of-a-kind pieces from all the designers after the show is over.