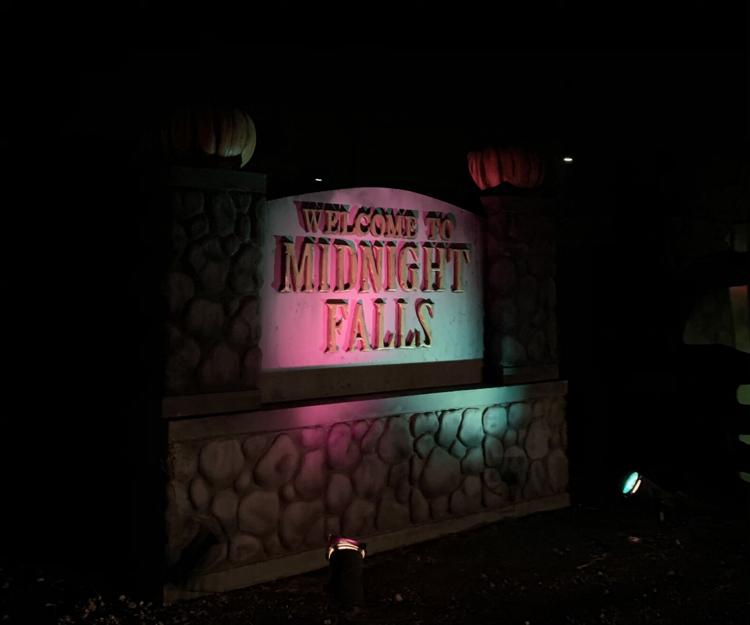 The Los Angeles Haunted Hayride has always been a Halloween tradition for my friends and me. In past years, the hayride took place at Griffith Park where you would get into a wagon and be driven through a maze with jump scares from monsters of all kinds and scary sights. But with COVID-19 and Halloween practically canceled, we thought we may have to skip out on our tradition this year — and this is where we were all wrong.
With new COVID-19 guidelines in place, the Haunted Hayride was transformed into the Haunted Drive-In in early September. The Drive-In was an immersive multimedia experience from the safety of your own vehicle. Each employee would be wearing a mask, as well as all of the scare actors. The concept of the hayride was completely reimagined to align with COVID-19 regulations. There was no way that my friends and I were going to miss this.
After immediately purchasing tickets, the day of the hayride had finally arrived. My three friends and I piled into my truck and headed to San Dimas, the new location of the hayride. The website stated that every car had to be there 15 minutes before their showtime in order to keep the rotation running smoothly. We pulled into the location just in time to be greeted by a long line of cars ready for the haunted drive-in experience.
The haunted drive-in started off through a set of spooky scenes to set the mood, called Midnight Falls. It included abandoned homes and cars, ominous music playing and a few scary animatronics set up. Once driving through the bone-chilling scenes of Midnight Falls and finally arriving at the drive-in lot, every fog machine and strobe light in the vicinity flickered to life. The experience was about to begin and we were ready to be haunted.
The show began by introducing a few different scary short films. These were very low production films that were not very well known. Each film was presented by Crypt TV, an American entertainment company that solely focuses on horror-themed digital content. None of these films were very scary or very memorable; they seemed predictable and not very entertaining. Thankfully, the films were not the main attraction.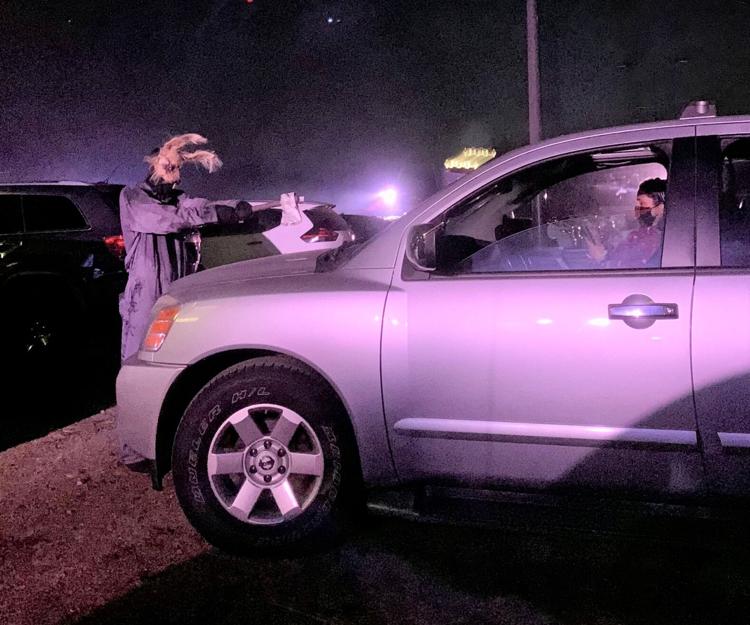 The main attraction was to get scared by the various scare actors roaming the lot. As each short film began and ended, zombie concession workers, giant pumpkin-headed monsters, devils and witches would run between all the cars attempting to get a shriek out of each vehicle. Seeing these actors run around the lot, sneak out from behind cars and pop up in front of people's windows created a fun and thrilling atmosphere that allowed me to reminisce on past years Halloween events. With the element of surprise on their side, the actors were able to give us a few good scares. But, there didn't seem to be enough actors to really have the same feel as the original hayride.
Due to the short length of this event, I felt like I didn't get the chance to be scared. Considering that we had spent over $80 cumulatively, it was hard to believe we had spent that much money for a slight fright and 30 minutes of low production short films.
The haunted hayride definitely satisfied my need to do a festive activity and enjoy the Halloween season, but it was not as scary as I had hoped. Because of the lack of celebration this year, it's hard not to be overjoyed with the mere encounter of anything scary or autumnal. I just wish there would've been more emphasis on the scaring of the event-goers.
All things considered, I did have a good and memorable night, and I can say that I experienced the Haunted Hayride in a way that it was never done before.
This is the opinion of Cerys Davies, a freshman journalism major from Monterey Park, California. Email comments to ssu@theloyolan.com. Follow and tweet comments to @LALoyolan on Twitter, and like the Loyolan on Facebook.