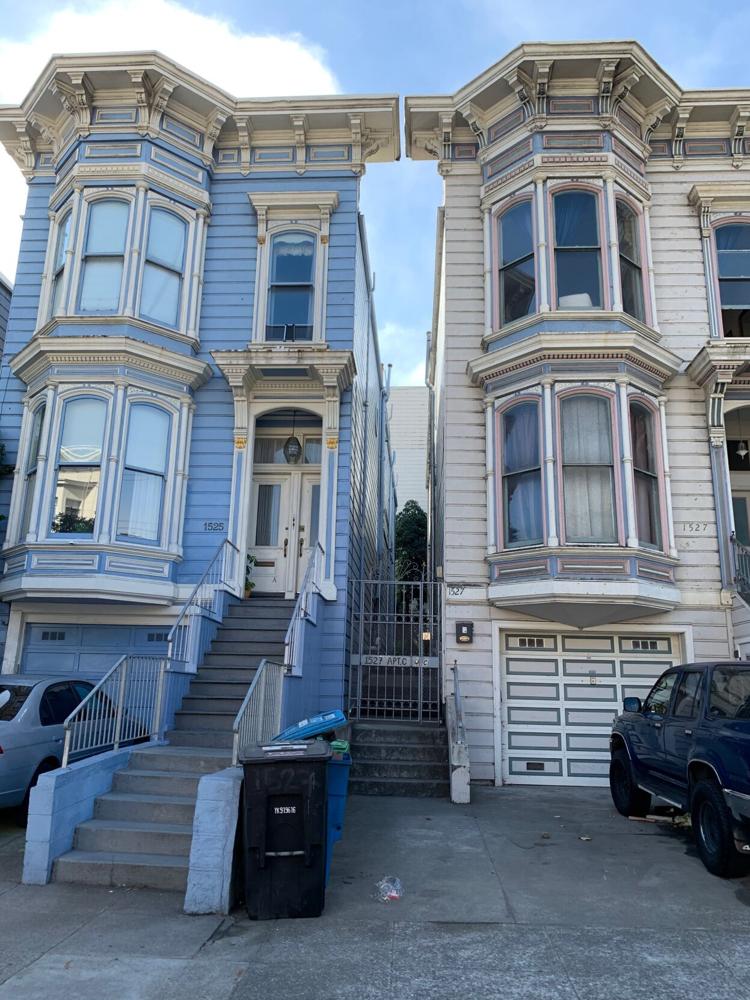 This global pandemic has been going on for quite some time and it feels like there isn't an end in sight. Because of the circumstances, it can be really hard not to fall into the lull of everyday life. The perfect way to add some new excitement and activity to life is to take a spontaneous trip around the plentiful state of California (if you are in the LA area, if not other states are fun too). My plan was to spend the weekend in the foggy city of San Francisco. Here are some guidelines for having the most successful COVID-19 safe road trip.
The first step is to make sure that you are driving safely to your destination. The comfort and safety of your car is a perfect way to make sure that you are limiting exposure and contact with people in comparison to a flight. The drive to San Francisco was really beautiful, especially in the morning and is an easy drive from L.A.. After a couple of zoom classes in the car and a few stops at McDonald's, we arrived in San Francisco.
Then find somewhere to stay. It is best to stay at a familiar place where you know that there has been no exposure. Stay with a friend, or if you don't know anyone at your destination, stay at a cool and safe Airbnb or even a hotel. I stayed with a friend which not only made the whole trip a lot more fun and easy-going, but it felt so much safer. It was the perfect situation.
The most important thing is to follow COVID-19 safety precautions, such as washing your hands as often as possible and of course wearing a mask as soon as you step out of the door. I recommend keeping a bottle of hand sanitizer and extra masks in the car.
Something notable about San Francisco is that everyone out in public is wearing a mask and doesn't seem to be bothered by it. Every time you looked out of the car window or walked on a busy street, every passing person was wearing a mask that covered their mouth and nose.
It is crucial to remember to indulge in this new setting and enjoy what each part has to offer. Whether it is a breathtaking park or a beautiful neighborhood, it is important to take in the change in scenery and appreciate it. If you are in the mood for a classic tourist attraction, make sure to attend at a time that is not as busy and maintain the six feet social distancing rule. When sitting and admiring the Golden Gate Bridge at a popular look-out, it was important to keep your mask on and stay far apart from others. It was a perfect view and a quintessential San Francisco experience.
One of the most essential parts of traveling to a new place is to make sure you are eating food that is native to the place you are visiting. Never eat something you can get at home. This part of traveling hasn't been changed by very much by COVID-19: most restaurants have available outdoor dining and takeout options. In San Francisco, staple eateries like Boudin Bread and Ghirardelli align with COVID-19 guidelines in a way that still leaves tourists with a sense of satisfaction. Shopping is another part of traveling that hasn't changed much. In famous areas like the Castro, Haight and Ashbury, almost every store is open with new safety guidelines. All stores have low occupancy, and the biggest change is that you might have to wait in a short line to get inside. You will also be supplied with hand sanitizer at the door.
A COVID-19 safe road trip is completely possible and a great way to break the everyday grind of Zoom. If you follow these guidelines, the world will be your oyster.
This is the opinion of Cerys Davies, a freshman journalism major from Monterey Park, California. Email comments to ssu@theloyolan.com. Follow and tweet comments to @LALoyolan on Twitter, and like the Loyolan on Facebook.