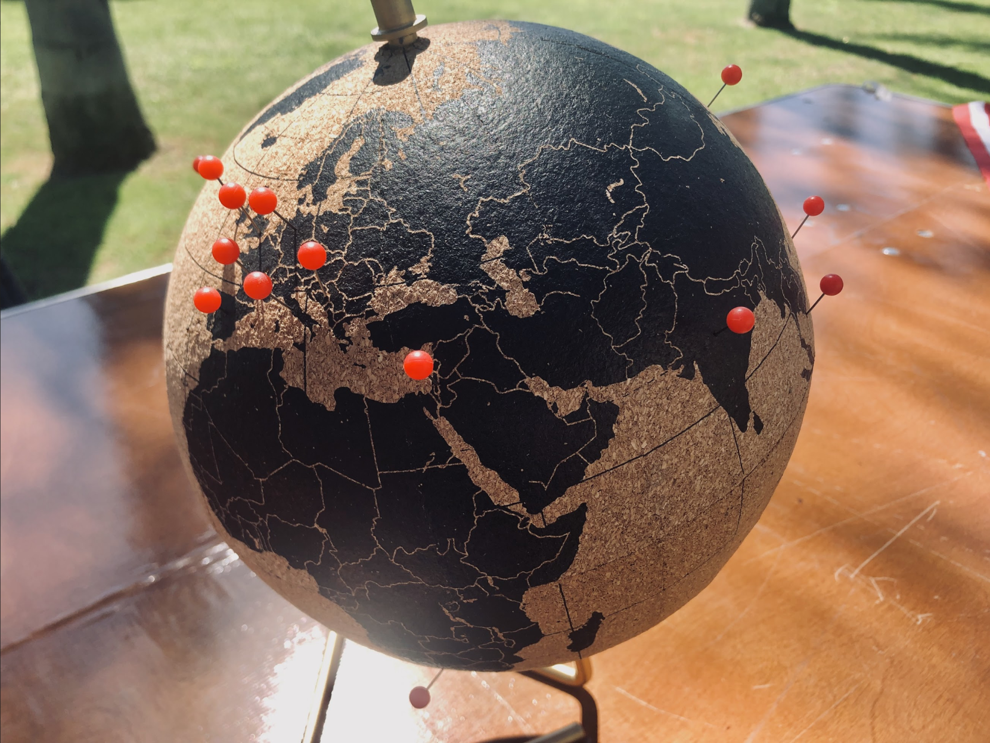 Have you ever considered studying abroad? Yesterday, on Lawton Plaza, the Study Abroad office held a large event, with booths from each program explaining what they do and what they have to offer. At the event, we asked a few students and recruiters what they thought about the programs.
Nick Canchola, a junior management major, recently went on an Asian and Pacific American Studies (ASPA) field trip to China for his Faith and Reason core requirement this summer. Canchola said that his favorite aspect of the trip was "[learning about] their culture [and] the whole community aspect. [T]he biggest way I noticed that is the way food is served, because I love food … You['re at a] big table that spins around ... [with] different types of food and ... you get a bit of everything, so it's very much community-based." In China, he learned to be "individualistic, but [also] sharing [with] and being considerate of others."
Rebecca Delacruz, a senior international relations major, went on a program to London last semester and loved it so much that she is now looking into the Global Immersion Courses to keep traveling. She mentioned that "the whole culture of London was nice to see from their perspective on how politics work. I got to visit the Parliament and got to see their view on diplomacy. Also, the food was really good. It was a lot of different types of food. [The] Indian [and] Middle Eastern foods were really good compared to here."
Naila Vasquez and Yericka Rose, both sophomore psychology majors, voiced their interest in the Global Immersion Courses and the First To Go Scholars Program. Rose also mentioned that there's a "program in Croatia in the summer [that] teaches about war and peace, because there was a conflict in Croatia around 20 years ago. You go [to an island] off the coast of Croatia and travel a bit." She elaborated that it's an eight-unit class that also fulfilled a core requirement that she needed. When asked how they were feeling about imagining themselves abroad for a semester, Vasquez and Rose both responded with similar answer — as Rose answered, excited, but nervous.
Fear not if you missed this event, because all this information is on their site and you may visit their office located at the entrance of the Von der Ahe building. There are programs in dozens of places, varying from a beautiful suburban location in Aix-en-Provence, France to the high-speed city of Seoul, Korea to Fordham University in London, England. Where you want to go, there is likely a program that will take you there, varying from summer, January Term (J-term), or semester programs. To begin the application process, simply head to one of the Study Abroad 101 Informational Meetings to begin your process today! The next informational meeting will be next Tuesday, Sept. 17 in VDA 236 at noon.