The 77th Annual Golden Globe Awards, hosted by Ricky Gervais, took place at The Beverly Hilton on Jan. 5. The usual glitz and glamour of the award show was perhaps overshadowed by the political undertone of the night. The majority of acceptance speeches shed light on various issues, from women's rights to climate change. Michelle Williams, who won a Golden Globe for her role as Gwen Verdon in "Fosse/Verdon," gave a speech about abortion and urged women to vote in the 2020 presidential election. Joaquin Phoenix, who won a Golden Globe for his leading role in "Joker," applauded the Hollywood Foreign Press Association for making the switch to plant-based meals at the Golden Globes.
Despite allusions to the political climate, the night honored the best television series and films released in 2019. I reached out to Will Streissguth, a sophomore film and television production major, and Ruby Walker, a freshman film, TV and media studies major, to get their perspectives on the annual award show.
Francesca Bermudez (F.B.): Were there any particular TV series or films you were rooting for?
Will Streissguth (W.S.): "Once Upon a Time in Hollywood" paid homage to a time period that the Hollywood we know [today] owes so much to. "1917" caught my eye because [cinematographer Roger Deakins] sought to create the illusion of a single take throughout the film.
Ruby Walker (R.W.): I wanted "The Farewell" to win [Best Motion Picture — Foreign Language] because I thought it portrayed the struggle of saying goodbye to a family member so well, and it was one of the only Asian films nominated. I was rooting for "Pose" because it broke boundaries with [its] African American and transgender cast.
F.B.: What do you think was the most surprising moment of the night?
W.S.: Joaquin Phoenix's speech was pretty shocking as a whole, but then again, Phoenix seems to be a loose cannon more [often] than not. I thought his speech sent the powerful message that … all of the unique work deserves its own praise.
R.W.: I think the most surprising moment of the night was Elton John [and Bernie Taupin] winning [Best Original Song — Motion Picture].
F.B.: Many of the winners gave politically charged speeches. Do you think award shows are the right platforms to speak on important issues, or should they focus on the art of filmmaking?
W.S.: I believe that when someone has a certain level of influence, they can choose to use that influence to help themselves or they can use it to help others. I think it's honorable for these [winners] to use their positions to bring attention to political and environmental issues occurring around the world.
R.W.: It is important to bring light to events and inspire the people that look up to [the winners] to take action. However, when [the speakers'] tones turn preachy and makes the audience feel as though it's all up to them to solve these issues, when the celebrities could be doing more too, that's when I think the winners shouldn't speak on political topics.
F.B.: Who gave the most inspiring speech?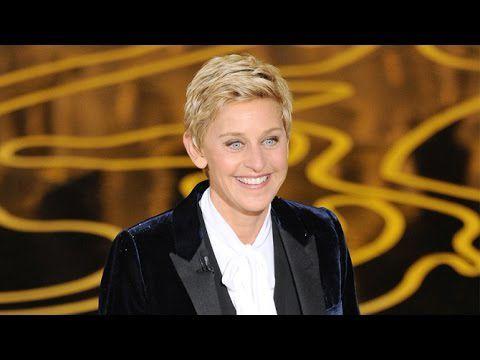 W.S.: I thought Ellen DeGeneres' speech for the Carol Burnett Award was pretty inspiring. She brought home the fact that TV has been such a gift for her, [allowing her to] be herself and… make people happy. Her speech was full of emotion, yet had me laughing the whole time.
R.W.: I think Ellen gave the best speech because she was both funny and serious, and it really seemed human. You could tell that she was genuinely so grateful for her award, and her humbleness made her more relatable to the audience.
F.B.: People have criticized Ricky Gervais' performance for being too harsh on the film industry. Do you think he crossed the line as a fifth-time host?
W.S.: I think Hollywood, as an environment, can often cultivate inflated egos and a loss of touch with reality. Ricky Gervais was there to bring everyone right back down to earth.
R.W.: I don't think Ricky Gervais crossed a line at all. I think that we've all lost the ability to laugh at ourselves a little bit, and sometimes that's just what you have to do.