Many students are looking forward to Thanksgiving break to put schoolwork on pause and spend some time with their families. With turkey and gratitude on the horizon, the Loyolan turned to the LMU community to see what people on campus are grateful for.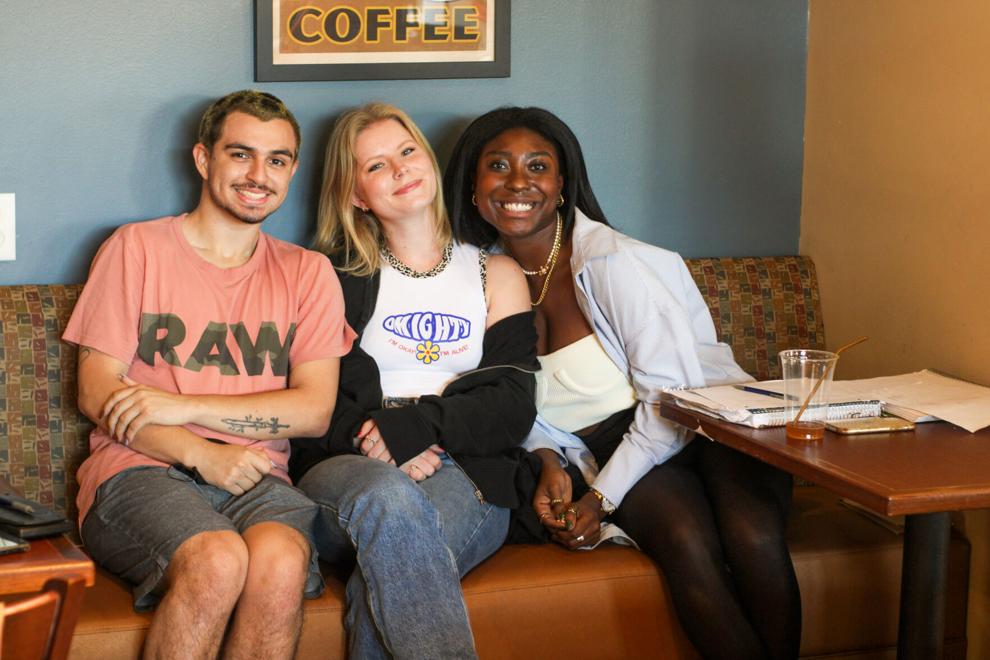 Sophie Moldt, junior psychology major, Veda Taneng, junior biochemistry major, and Kevin Carpio, junior computer science and dance double major, were spotted at one of the many packed tables in the Den with their homework and iced lattes in hand. Their love and gratitude for the Den is unmatched.
"I am so grateful for all my friends at the Den, because they're all so nice and welcoming. The Den always makes me feel better when I'm sad," said Taneng.
"The Den is even more special to me because I met Veda through the Den. Now, she's my best friend and my roommate. I'm so glad," said Moldt.
"I love all my coworkers. But especially Veda and Sophie. They are like my family, and I am so thankful the Den brought us all together," said Carpio.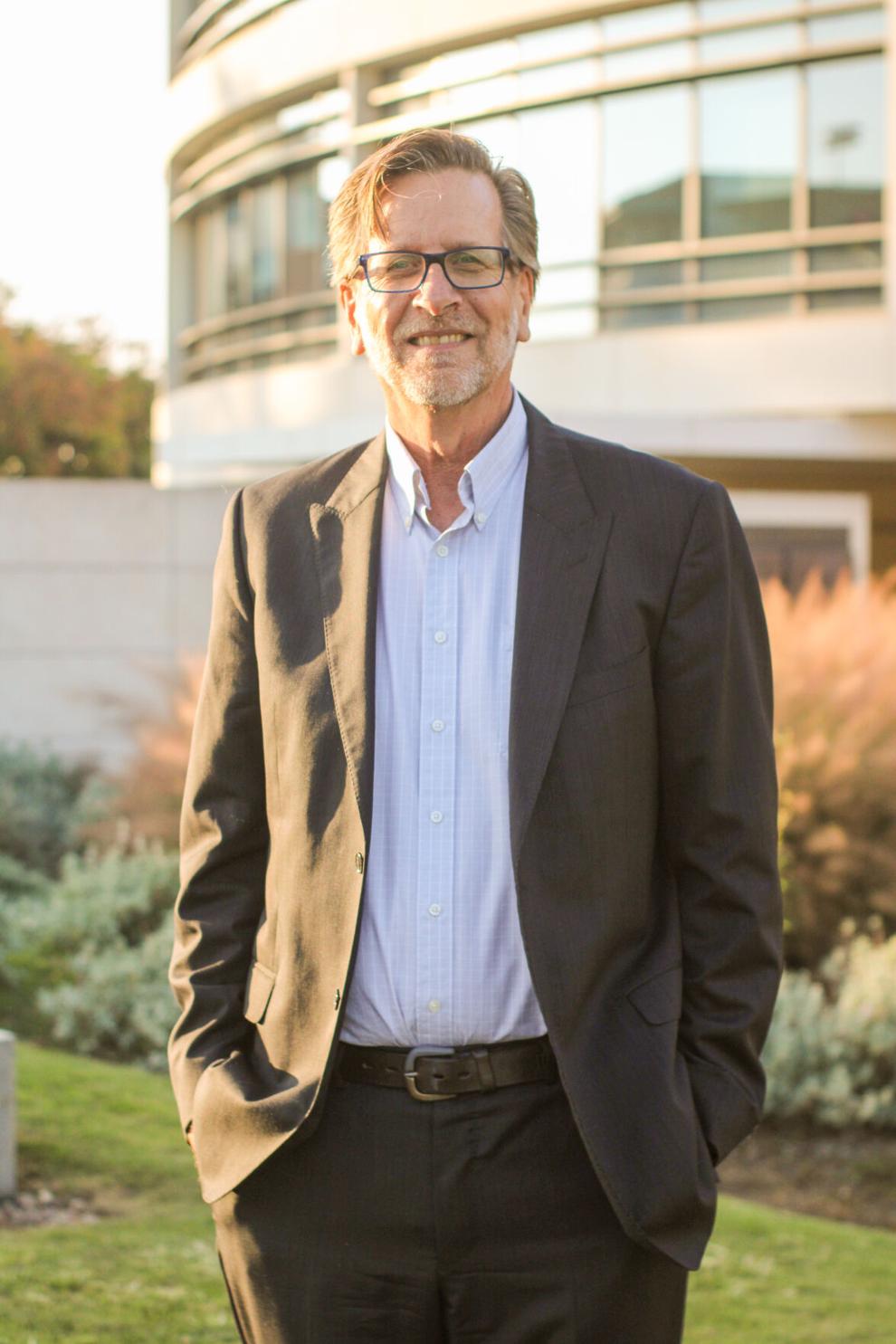 Douglas Christie, professor of theological studies, was caught in a moment of deep thought as Palm Walk was flooded with students trying to get to their next class. He shares his sentiments about how the losses he has felt within the last year deepen his gratitude for everyone around him.
"You are not even going to believe me when I say this, but I'm really grateful for my students. There's been a lot of losses in our world, and some that have come close to me, so that makes me even more grateful for everyone. I am even more grateful that I was sitting here, and you found me and that we can meet face to face. People are getting connected again and I missed that," said Christie.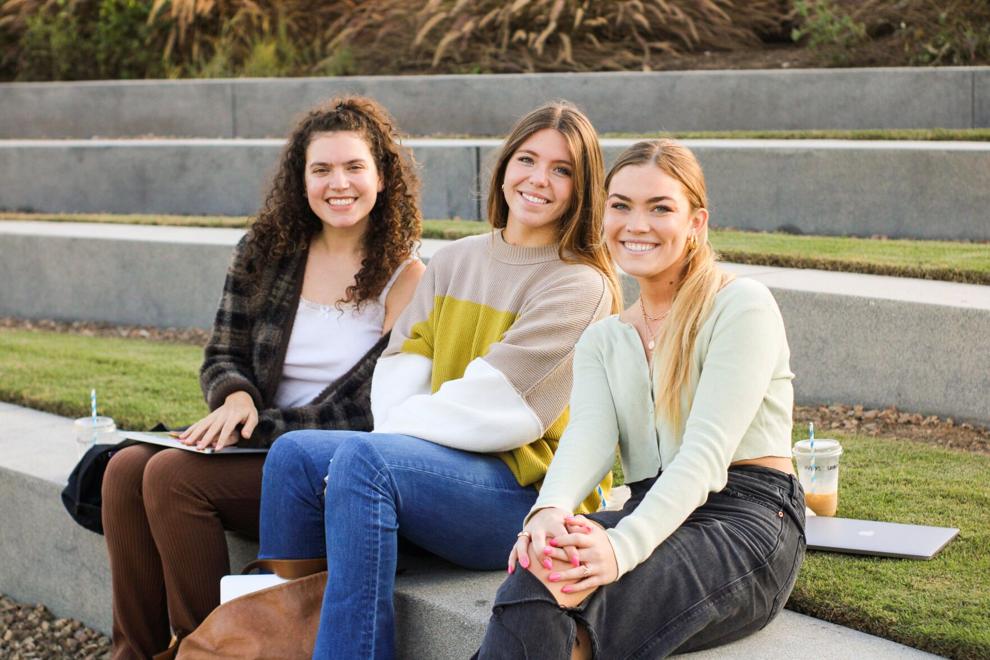 Virginia Connolly, senior communication studies major, Lena Yost, senior elementary education major, and Lauren Lee, senior political science major, were seen soaking up the afternoon sun on the steps of the Robert B. Lawton Plaza. They all shared the sentiment of being grateful for each other, their families at home and being on campus.
"I've known Lauren since freshman year and I currently live with Lena. They're like, super cool people, and I feel like I can talk to them about almost anything. I am especially definitely grateful for that kind of communication," said Connolly.
"Even though saying I'm grateful for my family is so corny, I do value them a lot. I feel like some people aren't that close with their families. So, I'm really lucky that I'm close with them and appreciate them," said Yost.
"I am still in a few online classes as a senior, so being on campus really means a lot to me. I am thankful to have met so many amazing people within this past semester that I never would have if we weren't on campus," said Lee.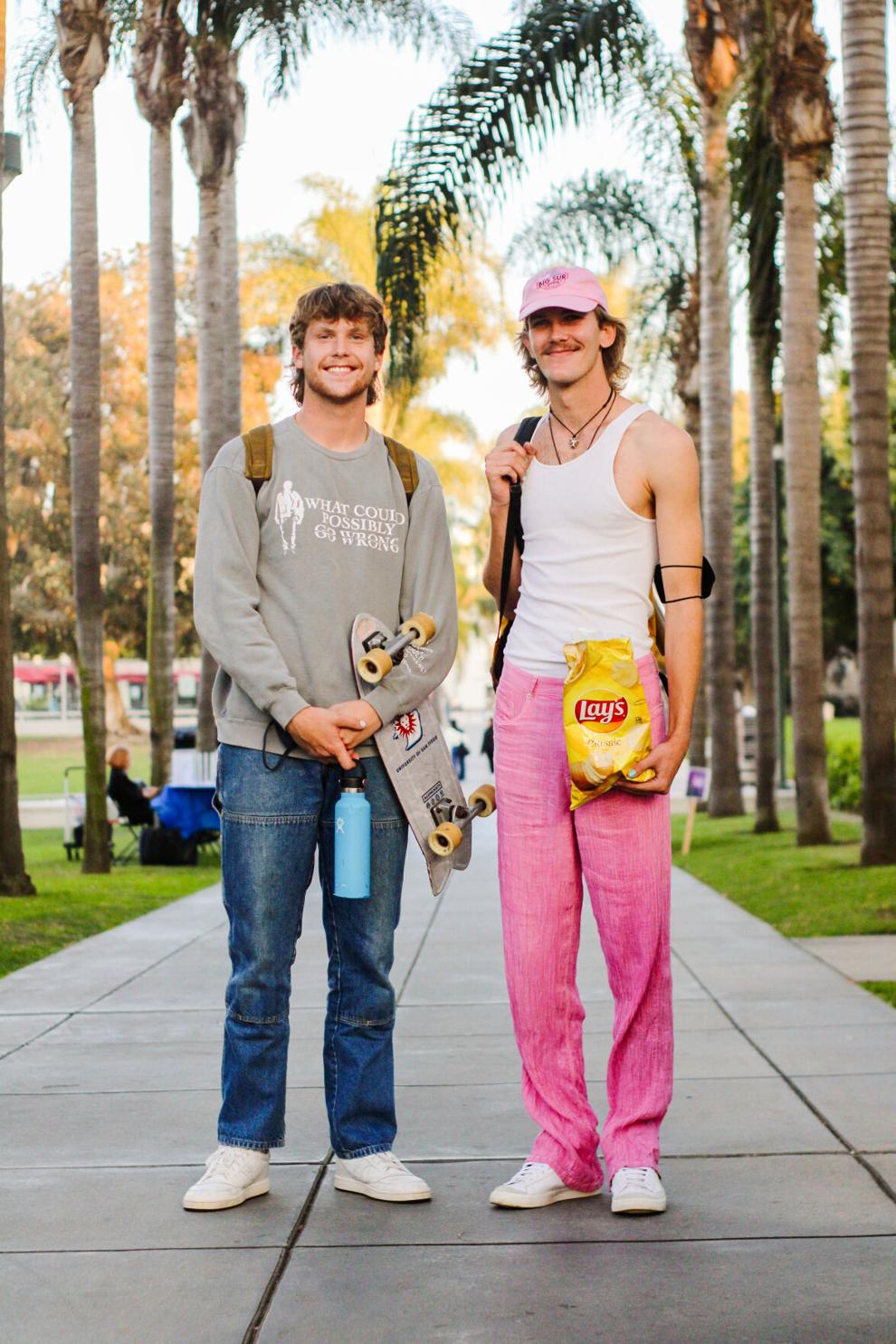 Garrett Tomlinson, sophomore environmental studies major, and Matt Miedema, sophomore psychology major, were strolling down Palm Walk, sharing a family size bag of Lay's potato chips. They are thankful for each other, as well as the opportunity to grow at LMU.
"I'm grateful for Matt in this moment. It's just nice to have someone be there for you and be able to spend the day doing routine stuff. It just makes everything so much better," said Tomlinson.
"The fact that I'm here at LMU and have this opportunity to grow and find myself is something I really am grateful for. I'm happy to have found new people outside of my small town and to be living in a big city," said Miedema.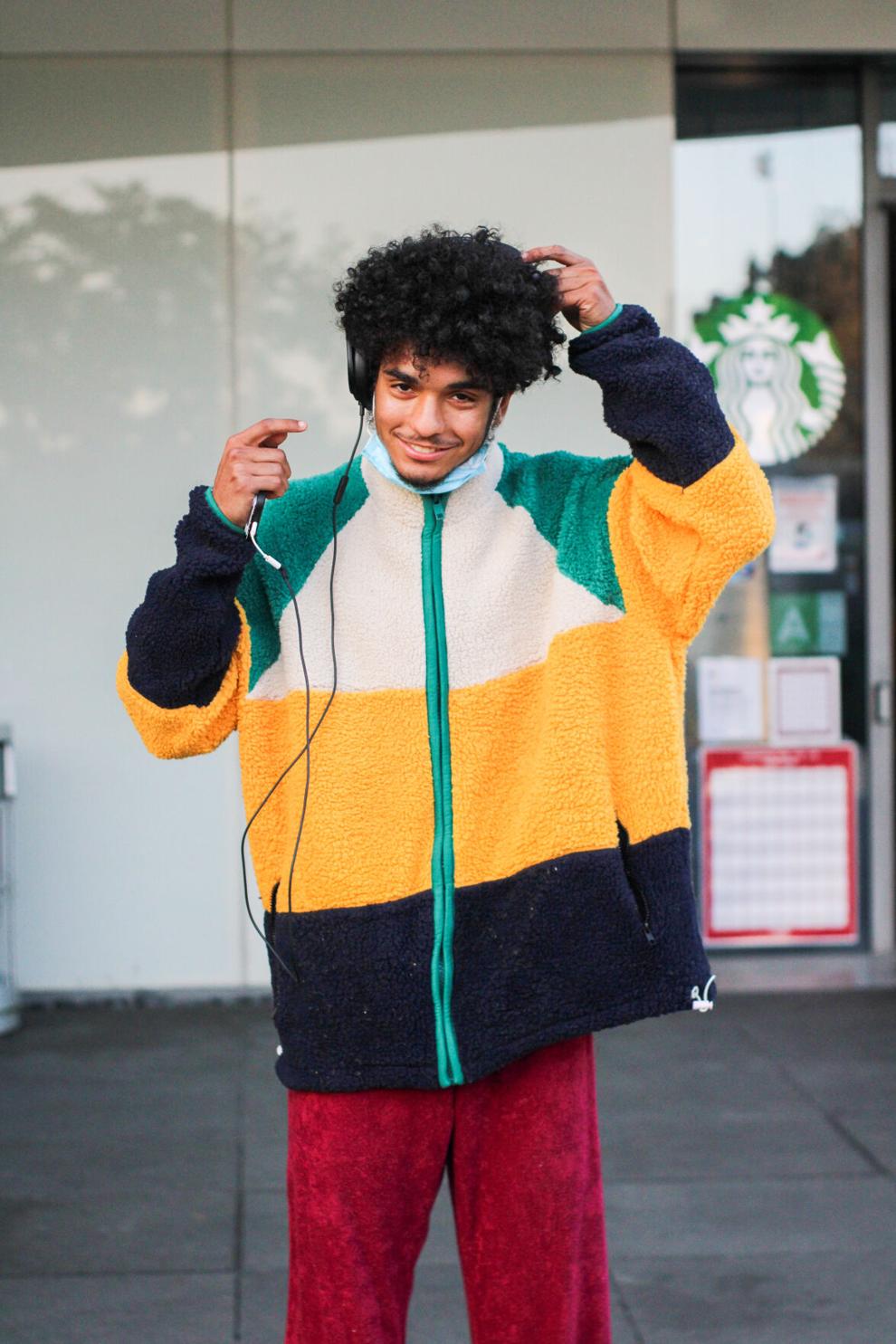 Rance Smith, sophomore film and television production major, was headed to go pick up some food with his headphones on, blasting his favorite songs. Overall he is grateful for all of the people in the world who help people in need, but when interviewed he shared something a little different.
"In this moment, I'm grateful for vegan food because it's available and it's an option. I would say it's healthier than other foods and I'm thankful I'm going to get some," said Smith.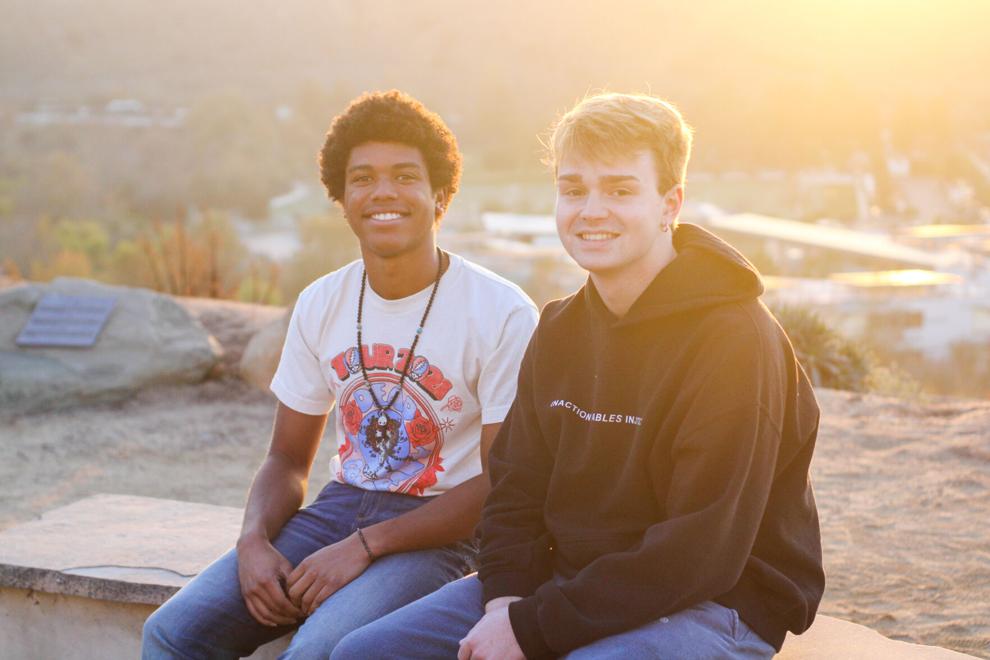 Jason Scantlebury, sophomore recording arts major, and Griffin Stone, sophomore marketing major, were sitting on the Bluff while the sun set, watching funny videos on their phones. Anyone walking by could hear them laughing from all the way down the Bluff.
"I'm most grateful for this guy right here," said Scantlebury while pointing at Stone. "Good company is always what I'm most grateful for."
"Music and close friends are definitely the things that I appreciate the most," said Stone.