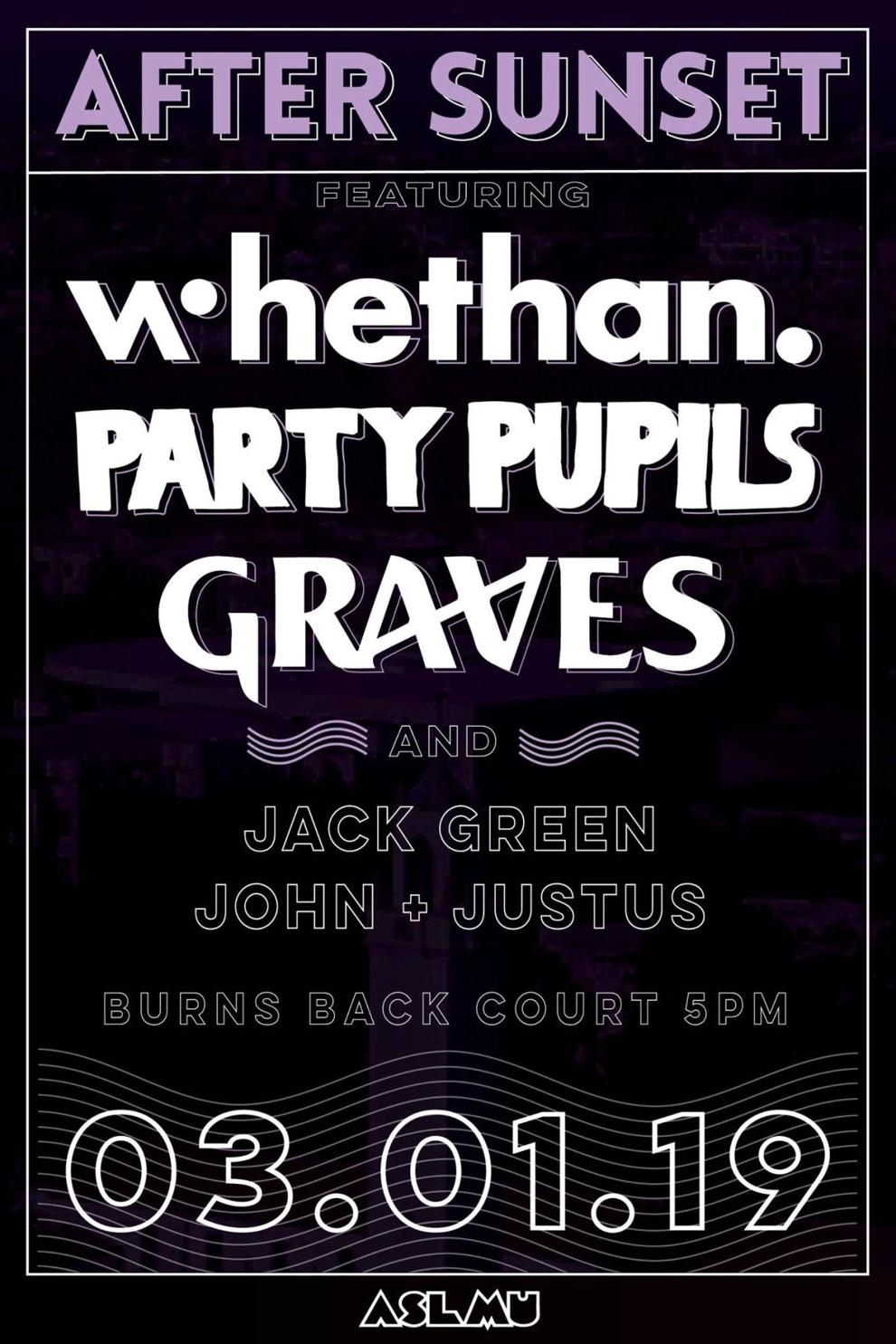 LMU's annual EDM music festival, After Sunset, is taking place this Friday, March 1. After Sunset is the spring counterpart to Fallapalooza and has been hosted by ASLMU for about 15 years. The show will take place at Burns Back Court, starting at 5 p.m. It features artists Whethan, Party Pupils and Graves. LMU student DJs John + Justus and Jack Green, the winners of the Mane Entertainment's DJ competition, "Hear Me Roar," will open up the show.
Ethan Snoreck, a 19-year-old EDM artist better known by his stage name, Whethan, will be headlining the festival. The Chicago artist has collaborated with a variety of notable artists, including Charli XCX and Oliver Tree, and remixed songs by artists like Bastille and Ty Dolla $ign. His debut album, "Life of a Wallflower Vol. I," was released last year and featured artists like HONNE and Oh Wonder.
Described as a "future funk duo" in their Spotify bio, Party Pupils were formed in 2016 and rose to fame with their remix of OutKast's "Ms. Jackson." Since then, they've remixed songs from artists like Alison Wonderland and Bebe Rexha.
Graves is the project of Hawaiian EDM artist Christian Mochizuki. According to his artist bio on the music website AllMusic, he became a notable new artist after engineering the Grammy award-winning album, "My Beautiful Dark Twisted Fantasy" by Kanye West. His most popular song, "Came Up," has over 39 million streams on Spotify.
John + Justus is a DJ group consisting of junior Justus Ramming and senior John Sherman, and freshman Jack Green, who has uploaded his own remix of Trey Songz's "Nobody Else But You" on Youtube and SoundCloud.
If you're looking for a fun way to spend your Friday evening with your fellow Lions, check out After Sunset at Burns Back Court at 5 p.m. Admission is free.