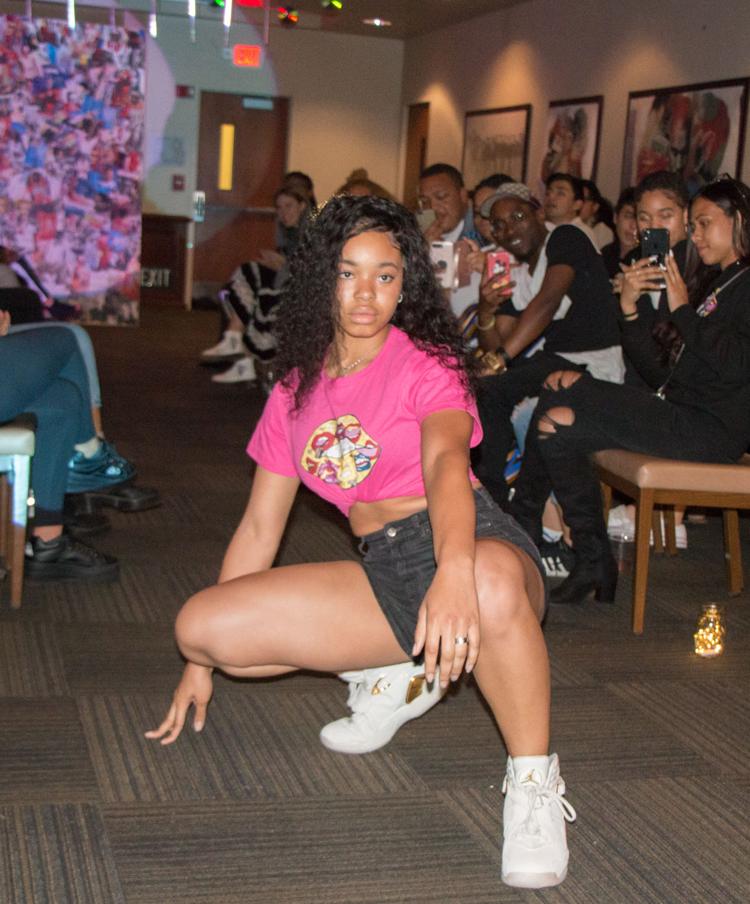 The Fashion Society hosted their Spring Fashion Show titled "Artisans: A Cultural Collaboration" on April 25. The show was held at The Hill in Malone and featured clothing pieces from a variety of local and student designers and performances by student musicians.
The theme of the show focused on "how music icons inspire fashion over time," which was clearly shown by the Coachella-themed flyer advertising the show. Student musicians Quentin, Rai Blu and TWAANKALU performed at the event alongside student models who walked the catwalk in clothing designed by local fashion designers.
Emily Bird, a junior communication studies major and treasurer of the Fashion Society, was very excited to see the show come to life the way that they had envisioned. "All of our hard work and planning really paid off in the end, and it was beautiful to see," Bird said. "We were extremely lucky to be able to work with such amazing local designers, models and performers, we couldn't have done it without them."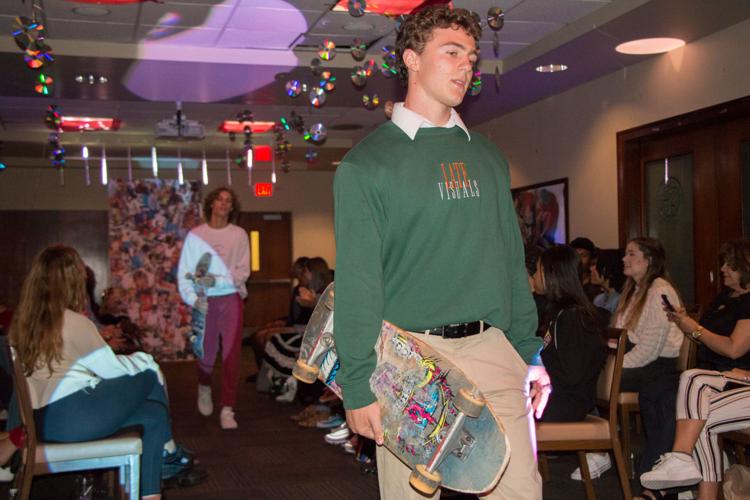 The local designers at the show included Creme, a brand with the goal to become "the cream of the industry" according to their Instagram page. The brand offers custom orders and specialty pieces. Late Visuals is another featured brand that offers pieces with "U.K. roots" and "California design." PAGES by designer Dylon Lee creates handmade clothing for both men and women in Los Angeles.
Student artist Morgan "Moto" Cochrane was also featured in the show. Cochrane, a sophomore studio arts major, "revives formerly dead clothing" by repurposing clothing to have a "mind of their own." She said it was awesome to have her designs featured in the show and that it allowed her to try different ideas and get her closer to establishing her style. "I put a lot more cloud designs in this show and made men's clothing, so it was great to see those things come to life," she said.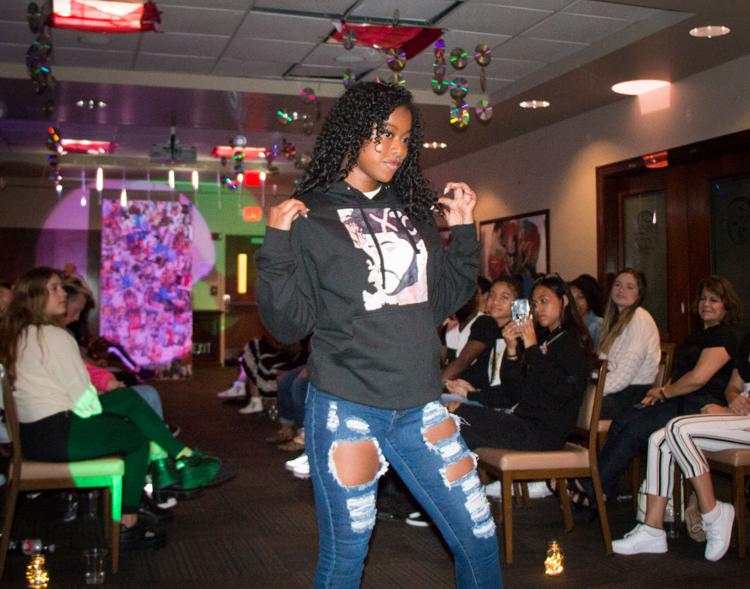 Cochrane's favorite part of the show was being able to work with a positive and encouraging group of people. "The teamwork from members of The Fashion Society, models, designers and musicians are the reason I felt the show was so successful," Cochrane said.
Some of the student models were very excited to have the opportunity to walk the runway during the event. Sophomore marketing major Kira Griffin modeled in the show and said that it was a great experience because she made a lot of new friends. "Yes, I was super nervous waiting backstage to walk, but as soon as I got out there it felt natural and was so much fun," Griffin said. "I was able to see all of the stress and the chaos that goes on behind the scenes that the audience doesn't get a chance to see, but in the end it all came together."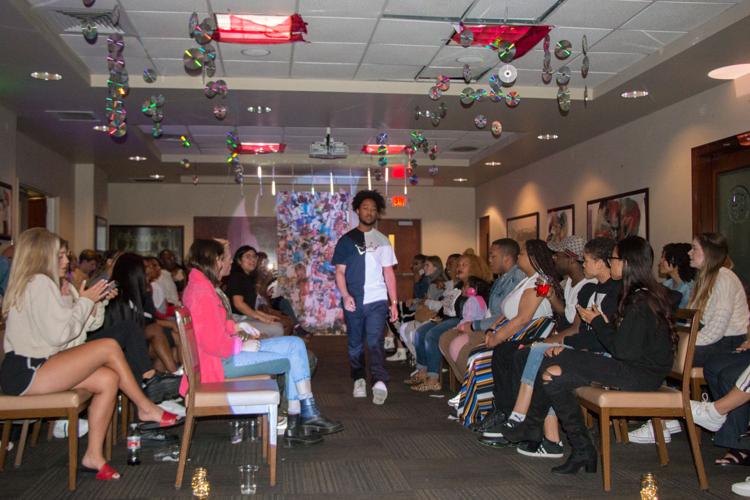 Kalonni Hurrel, a sophomore marketing major, also modeled in the event. "It was a fun and new experience for me, I've never really done anything like that before so I was partially nervous," Hurrel said, "After I walked out for the first time, I couldn't wait to get back out there and show off the outfits with newer poses." Hurrel was happy to step out of his comfort zone, especially because of the support he received from his friends. "I felt really comfortable after I heard all my friends scream my name at the top of their lungs," Hurrel said.
For more information about upcoming Fashion Society events, follow @fashionsocietylmu on Instagram.