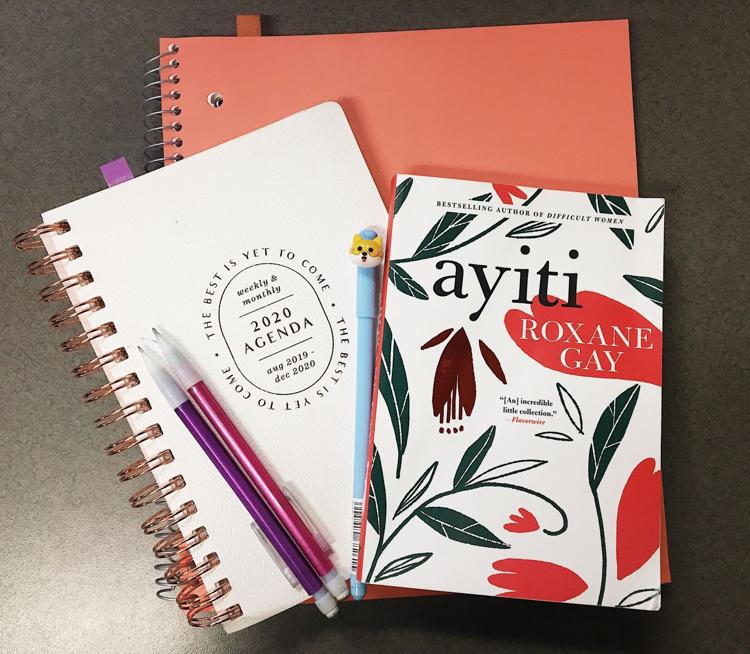 As we re-enter midterms season, it's easy to get overwhelmed by all the activities and work that snowball together. Here are five tips to help you get more done in less time.
5. Keep in contact with your professors.
We've all heard this a million times, but I recently realized the value of utilizing office hours. As the semester progresses, classes get more difficult; blocking out five to 10 minutes to visit your professor will help you understand the material. I also find myself more comfortable in asking questions afterwards. However, if your schedule doesn't allow you to visit office hours, try emailing the professor. One thing to remember is to follow up with them if they don't respond. Fostering a relationship with your professor may take some time, but it helps make the class feel more valuable and engaging.
4. Take comprehensive notes in a notebook or journal that you enjoy writing in.
This may sound cliché, but taking notes will honestly make a big difference in a lecture-based class. Most professors base their exams on the things they explain verbally and having a record of it will make studying much easier. I love using Google Docs and OneNote, because it is easy to organize, simple to use and automatically saves the file whenever I make an edit. Mobile apps such as Bear, Agenda and Zoho are also free options (with premium options) that will work well.
However, for those of you who prefer a trusty pen and paper, I love getting notebooks from stores such as Daiso, a Japanese chain store that has many locations around Los Angeles. Their notebooks only cost $1.50, and are minimalistic and aesthetically pleasing to write in. It's not for everyone, but I always feel more motivated when I'm writing with my favorite pen in a well-designed journal.
3. Create a plan on how to tackle the week and update it as the week progresses.
Google Calendar and built-in calendars are great starting places to map out your week. I picked up this habit of blocking out my week so that I could have a visual of how my schedule looks. I made a calendar by using a screenshot of my class schedule from www.coursicle.com — a site where you can see your classes prior to registration to plan out next semester's classes. I took the screenshot and added in events by using Microsoft Paint. No matter how you create your schedule, taking that extra ten minutes on Sunday night to map out your week will make scheduling events so much easier, especially once you find the set template that works for you.
2. Have all your activities recorded in one location that you will constantly look at.
As a stationery hoarder, I love aesthetic calendars and journals. However, physical notebooks aren't really effective compared to using my computer and phone these days. An aesthetic and useful digital journal that I've been testing out is Timepage. Created by Moleskine, this app is subscription-based costing $1.99 per month or $11.99 for a year. Beyond being a fancy calendar, users are able to set alerts, customize colors for each task and sync your phone's calendar to the app. It's a very easy-to-use app, and if you want a slight upgrade from the standard phone calendar, Timepage is something to consider.
For those on a tighter budget, there are also many free applications that work well. I've used apps such as Trello, monday.com, asana and todoist, which have distinctively different aesthetics and layouts but all work just fine.
1. Use productivity apps, such as Flora, to stay focused
While most recommendation lists that I've seen so far have suggested an app called Forest, my personal favorite mobile application for studying is Flora. Not only is this app free, it basically functions the same way Forest does (which costs $1.99). You log in via a Facebook account and set how long you would like to study. You can also invite a friend into the virtual study room. Once the clock starts, you won't be able to leave the app to check your notifications, and if you're able to successfully complete the study period without getting distracted by other apps, a tree will be planted. This rewarding way of studying makes leaving the phone alone a lot easier, and you get to help out the environment while you're hard at work. I encourage anyone who gets distracted easily by their phones to give this app a try.
This is the opinion of Sammi Su, a sophomore marketing and Asian and Pacific studies dual major from West Covina, CA. Tweet comments to @sammi_susu or email ssu@theloyolan.com.