Instagram stories used to be a place to post your food pictures and birthday shout- outs. But in recent months, it has become a place to call attention to injustices, express political opinions and inspire others to be involved in activism. Not a day goes by when I do not check my Instagram to see several new posts about ongoing social justice issues. I am reminded to vote, to donate to nonprofits and to educate myself on the various things going on in the world.
This has opened up a whole new realm of possibilities, as people who were never engaged in politics and social justice are now thrown into the middle of it all. Though they do have their problems, infographics on Instagram have brought knowledge to the public and have encouraged users to use their power to vote.
Critical information about hot button issues comes conveniently delivered to us in aesthetically pleasing and colorful Instagram posts. Beginning around the time of the death of George Floyd and continuing through the Black Lives Matter movement, the pandemic and the 2020 Presidential Election, Instagram stories and explore pages have become an almost one-stop-shop for finding information about global injustices.
According to a study done by Pew Research Center, Americans are increasingly using social media to get their news. 26 percent of Americans sometimes and 28 percent of Americans often get their news from social media. This is a rough 10 percent increase from where these statistics were in 2016. Accounts like @shityoushouldcareabout and @soyouwanttotalkabout have mastered the formula of packing good information into attractive posts that people want to read and share, and people are learning about what is going on in our world because of it.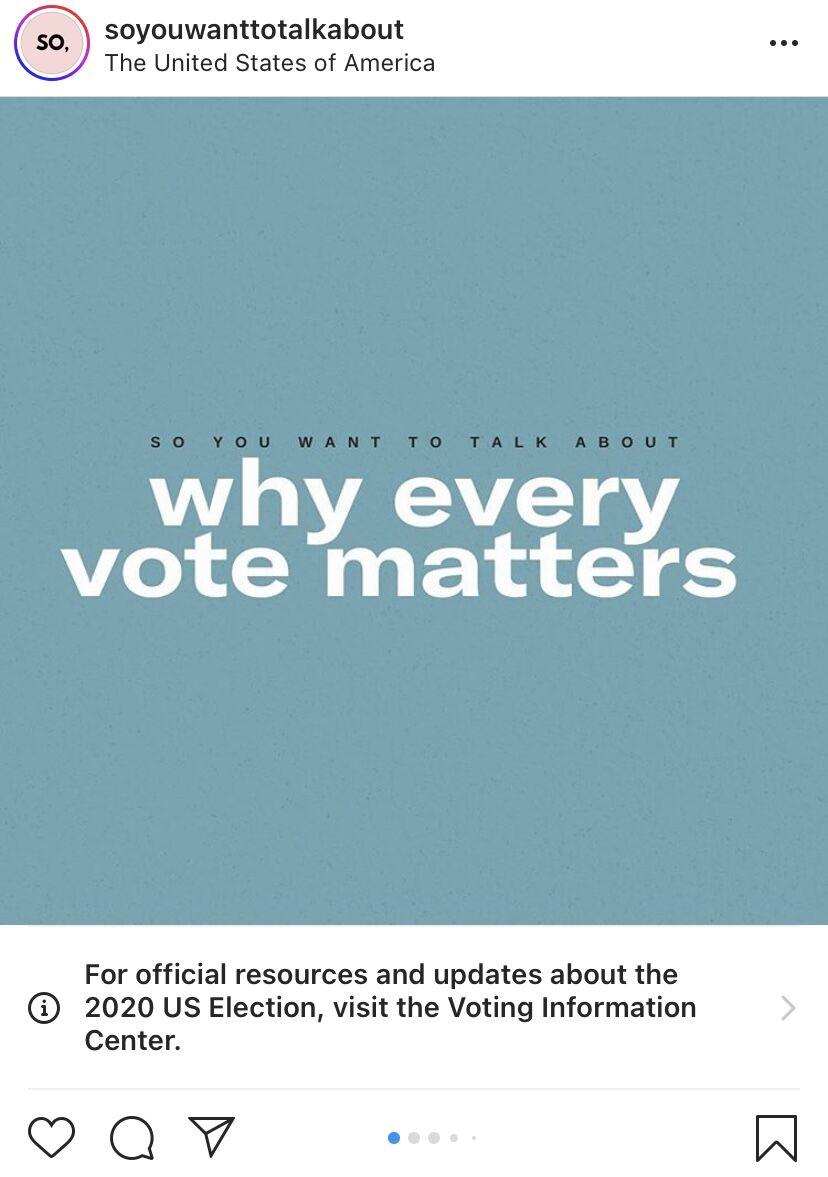 Even some LMU student organizations have gotten in on the action to make a difference. Pages like @lmusurvivors, @agencylmu and @lmucri have posted infographics regarding topics that they are passionate about and have been effective in reaching the LMU community.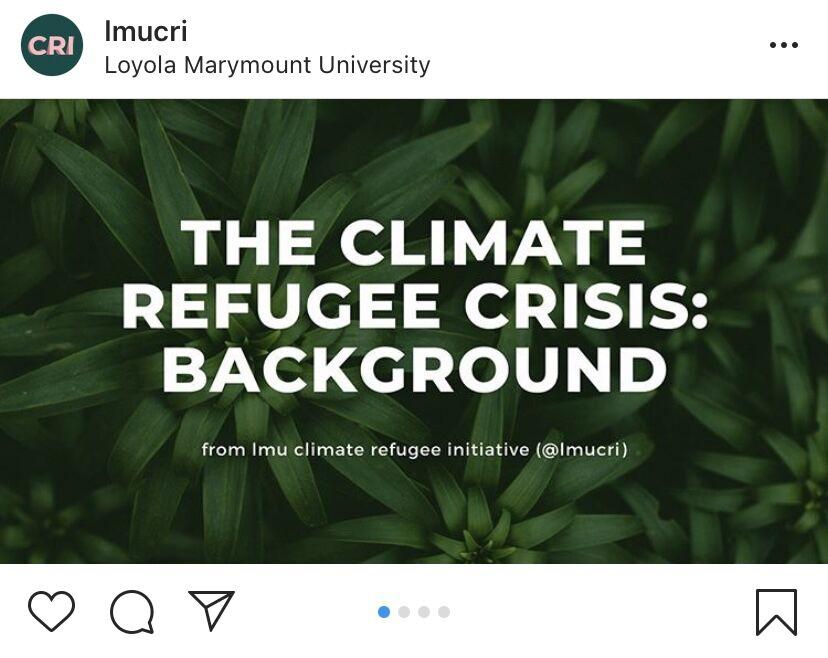 The beauty of this is that people who never cared about politics and social justice have been awoken to a whole new reality. However, because these posts are so short and to the point, important details can very easily be left out, so it is important to take them for what they are and do the important research on your own.
People get to see what is important to the friends and organizations that they follow and learn more about them. It is important to recognize, however, that these infographics that make us feel like we are informed often do not tell the whole story. While it is important to do further research on the topics at hand, they are good for getting the fast facts.
This outpour of activism has caused a movement across the entire country to do something about injustices that they see in the world. Social media and digital activism, I would argue, are one of the main reasons that this election has had such a high turnout of voters and is on track to break records. Over 93 million ballots have already been cast, and 59 million of those votes have been mail-in. With the polls open until Tuesday, numbers are sure to surpass the 138 million people that voted in the 2016 election.
Because our phones are always in our faces, we are bound to see a post about something that sparks our interest. If people see things that spark their interest and ignite their passion for participation in democracy, they are more likely to vote.
Within the last decade, social media has integrated itself into every aspect of our lives and it is now slowly impacting our democracy. As we navigate this digital world, it is important for all of us to learn how to use our social platforms to spread good information about social issues we care about in order to make a difference.
This is the opinion of Nicole Norman, a sophomore journalism major from Woodland Hills, California. Tweet comments @LALoyolan or email ssu@theloyolan.com.