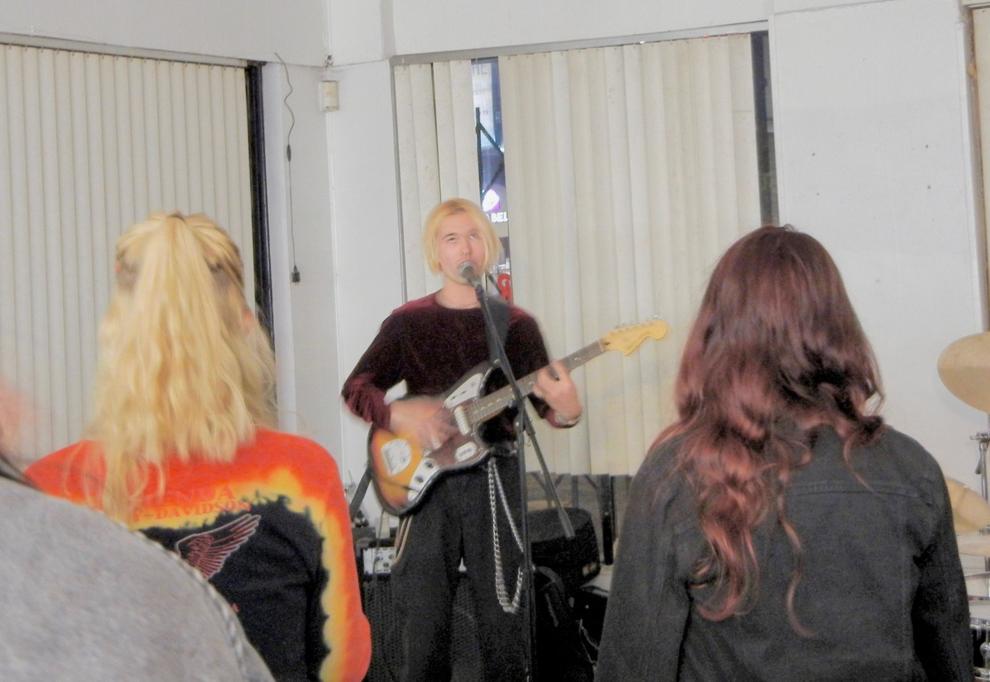 A group of music lovers gathered in a barber shop off campus after hours on Feb. 22 to see live music from local bands and to get a variety of tattoos, both traditional and hand-poked. Two local bands, The Ivories and The Groans, performed between sets by KXLU DJs.
This show was organized by Mall Fight, an event booking program started by two LMU students and KXLU DJs Olivia Nolan and Erica Brown. Nolan shared the origins of Mall Fight, stating that they didn't have a reason for starting it. "[We] just wanted to throw our own shows. I've been to a lot of shows and always thought it would be fun to throw my own," Nolan said.
Alexa Terry, a sophomore animation major and a KXLU DJ, attended the Mall Fight show because she wanted to do something fun on the weekend. "Mall Fight always hosts good shows. Also, I like to support local, independent artists and I always want to meet new, unique people at shows," Terry said.
This particular show's venue was especially interesting, and I was surprised to find myself in a closed barber shop that was emptied to make room for the bands' gear and tattoo artists' work stations. It was definitely one of the most unique DIY venues I have been to. Terry commented on the venue, saying "it had a very interesting aura to it." Although the space was different from traditional venues, the show was no less enjoyable. "We chose the venue because it was one of the cheapest places we could rent, and the owner is super chill." Nolan said.
There were a lot of people at the show, consisting mostly of KXLU DJs and their mutual friends, as well as the mutual friends of the bands. Nolan later confirmed that about 60 people attended the event throughout the night. A number of attendees paid to get tattoos, including sophomore music major Lilly McCarty. "[It was] not as sketchy as I was expecting. It was significantly cheaper than going to a parlor and my artist was clean and had a machine. For sure [it was] an experience I will never forget, forever ingrained into my skin." 
This idea to combine a DIY show and a tattoo flash sale was unique and unlike any other event I have been to. "This show was unique because it was the first one we did that wasn't just music," Nolan said. "The tat and music part was my idea. It is kind of a wacky idea, but many more people got tattoos than I thought they would, so I'm really happy about how that turned out."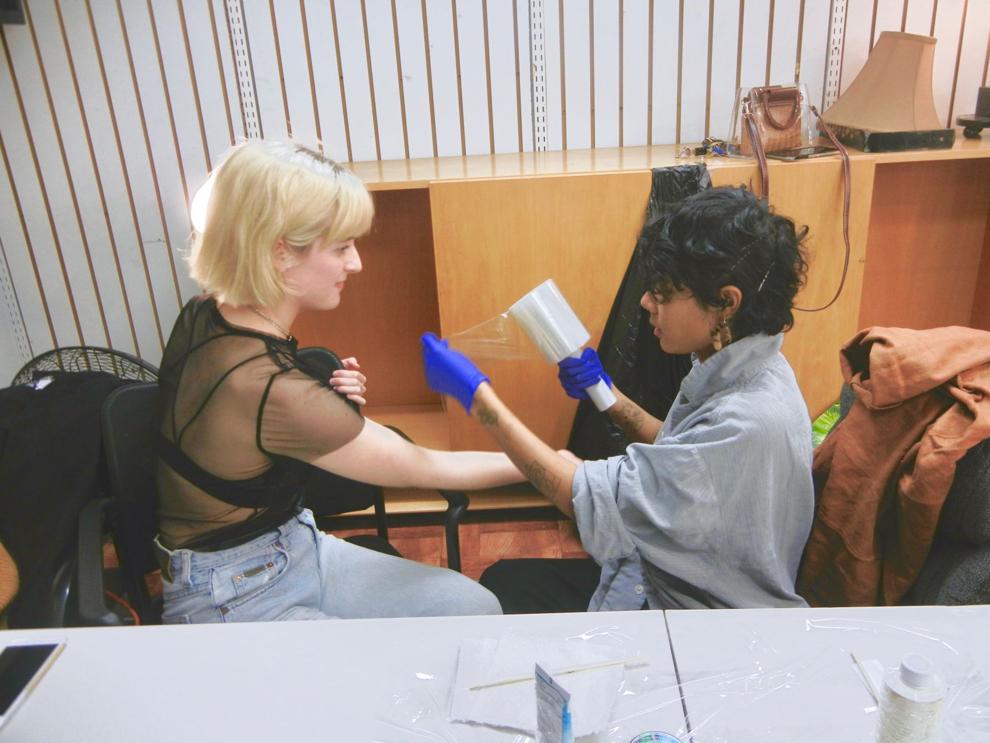 The bands that played were very high-energy and kept the crowd dancing throughout the night. The Ivories are an alternative rock band based in Los Angeles who have almost 4,000 monthly listeners on Spotify. The Groans are a local pop-punk band consisting of three queer artists who use their music to raise money and awareness for a variety of social justice issues, including Black Lives Matter and Trans Lifeline. Nolan shared their dedication to supporting local artists — "For me personally, it's very important to feature local and small artists. I also work hard to book queer, transgender and POC artists whenever possible, it's important to give everyone a space to share their art and passion."
Although the show was successful overall, there were a couple of hiccups along the way. "It was too bright with all the lights on [while the bands performed], but it was too dark for the tattoo artists with them off. Eventually, we got enough lights to make it work for everyone," shared Nolan after the show. Terry agreed, "I think the only thing that I didn't like is that the lighting of the space was a little strange and didn't allow the space to be as dark as usual for a show."
Overall, the show was a success. "I liked how there were tattoo artists tattooing simultaneously with the music," Terry said. Keep your eyes peeled for new show announcements and follow Mall Fight on Instagram @mallfight for updates.
This is the opinion of Donna Borges, a sophomore marketing major from Rancho Cucamonga, California. Tweet comments to @donnaborgess or email comments to aboulas@theloyolan.com.