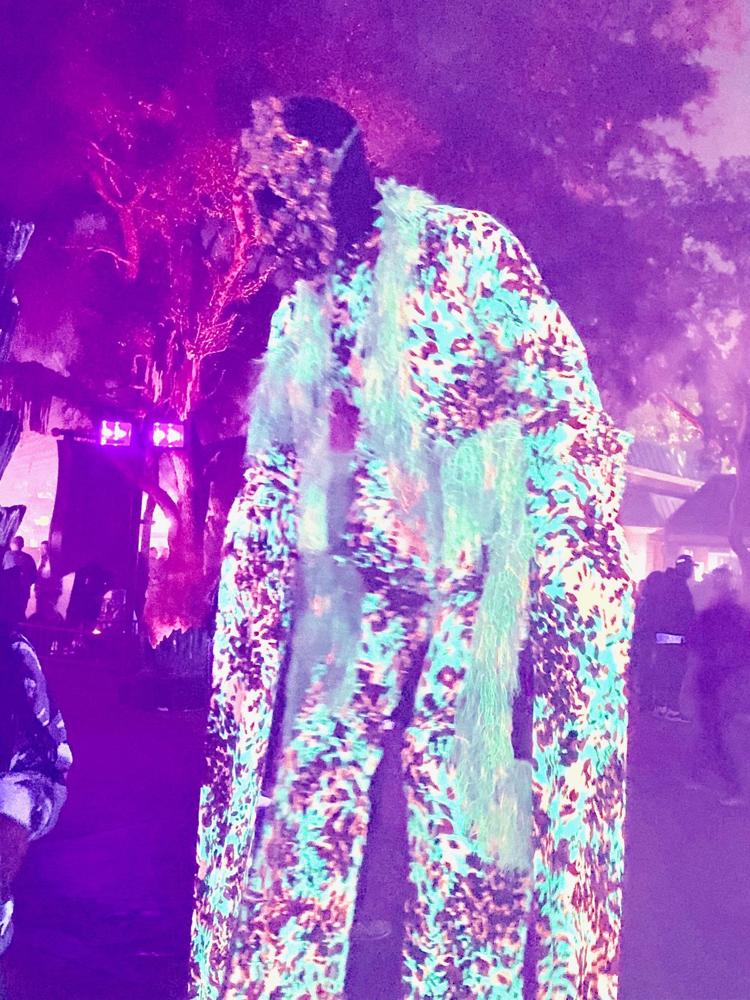 Every year when October rolls around, many people get excited for the Halloween season — especially the scares. Six Flags Magic Mountain's Fright Fest is a fun way to get into the Halloween spirit for thrill-seekers. The park is decked out in Halloween decorations, and each section of the park has its own theme. There are fog machines throughout the whole park that add to the atmosphere, making it harder to see. Plus, when you are on top of the hill, you can take in the beautiful-yet-eerie view.
Not only can guests walk through terrifying mazes, they can also ride roller coasters in the dark. Personally, I am a big fan of roller coasters, and being unable to see what comes next is an amazing experience that I recommend to any daring roller coaster enthusiast out there. For those who are not a fan of the darker rides, this year, Six Flags also opened CraZanity — a new ride that, as stated on the Six Flags website, is the tallest and fastest pendulum ride on the West Coast, reaching heights of 170 feet in the air.
If you're looking for scares, Six Flags has six Scare Zones around the park, each with a unique theme. Demons welcome guests into the park, and evil skidding clowns, monstrous steampunk creatures and other terrifying monsters roam around to terrify guests. A personal favorite of mine is Nightmares: A Twisted Fantasy. In Twisted Fantasy, classic bedtime characters turn into nightmares. The scare zone in Twisted Fantasy uses bright neon colors and whimsical decor that make for a really cool walk-through. Another fun zone is the witch's lair, set up as a mini maze that guests can walk through.
There are also shows that guests can enjoy throughout the night. On Saturdays, there is the "High Sierra Hypnotist" show, located at the Golden Bear Theater, where a hypnotist takes volunteers and convinces them to have various humorous experiences that excite the crowd. Every weekend, guests can also see the "Voodoo Nights" show where either a band or DJ play along with amazingly choreographed dances and artists. Lastly, there is a new show called "Sliders of the Night." At this show, the sliding clowns get together to have a competition to see who is the best slider of the bunch, skidding on the ground leaving a trail of sparks behind.
There is so much one can do at Fright Fest and going is a super fun way to spend a night out with friends and get a little spooked. The price of admission is $67.99 per ticket, and the mazes cost an additional $18. But even without the mazes, there is still so much to see at Fright Fest. Tickets are sold at the front of the amusement park, and online via the Six Flags website.
This is the opinion of Alicia Wensley, a sophomore management major from Valencia, California. Tweet comments @LALoyolan or email ssu@theloyolan.com.