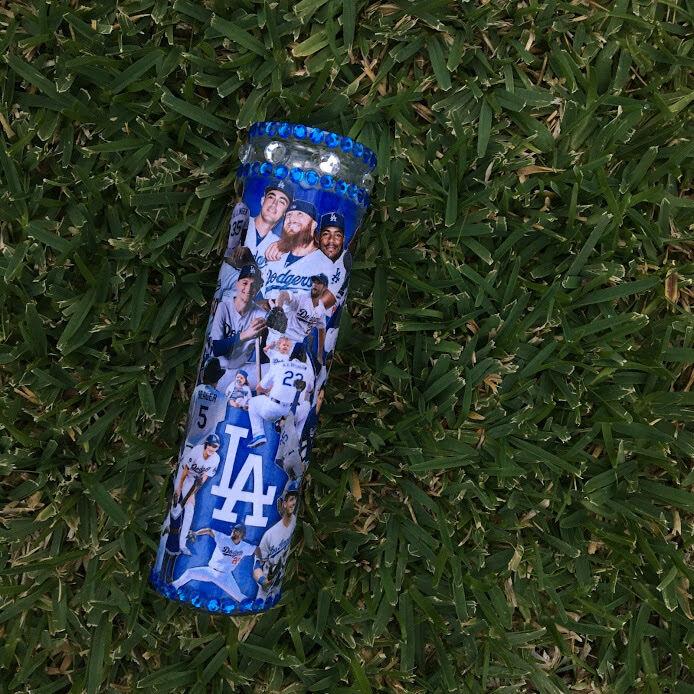 Hundreds of candles stacked on top of each other, collages thrown all over the place and Modge Podge covered hands are just a few everyday sights for freshman undeclared major Madeline Placido.
Placido started her candle-making business back in June when cities all over the country were protesting police brutality over the murder of George Floyd.
"I saw all of the Black Lives Matter protests on the news and I knew that I had to find some way to help out. I started to make and sell these candles. And I would donate half of the proceeds to Black Lives Matter," said Placido.
As soon as she posted about it on her Instagram story, orders started to roll in. Within a month of the announcement, Placido had accumulated over 100 orders and was working tirelessly to fill them.
"All I did was watch Breaking Bad and make candles for the whole summer," said Placido.
She was running the whole business by herself, responsible for getting attention on Instagram, assembling the candles and even delivering them.
"In the end, I donated over $300 to Black Lives Matter and it was the best feeling. Not only was this the first time I had to handle my own money, but it was the first time I was able to use my skills and work towards making a difference," said Placido.
Up until recently, she decided that her earnings would go towards establishing her small business.
"I turned my Instagram into an official business account, and I've been learning a lot about how to run a business on social media. And I've even looked into starting up an Etsy shop soon," said Placido.
As of right now all of her candles are sold through her Instagram account, @artbymadelinep. She can customize any type of candle for her customers for the price of $10. These candles are quite the sight. Placido works hard to maximize the number of photos she could fit on the side of each one. Each candle has a theme that each customer requests, and she works to incorporate vibrant colors and picture combinations that never left a customer unsatisfied. Past customized orders ranged from lively Harry Styles to spirited Dodgers candles.
But she didn't come up with the idea to decorate candles overnight. Placido had a hobby of candle decorating for a few years before she decided to turn it into a business.
"I used to make these candles for my friends' birthdays and they really liked them. I figured other people might like them and I could really see potential in this idea of a business," said Placido.
And it was clear that she had made the right decision. Placido has been successful in many different ways. She successfully launched a creative and unique small business and has donated a portion of her profits to a cause that is close to her heart.