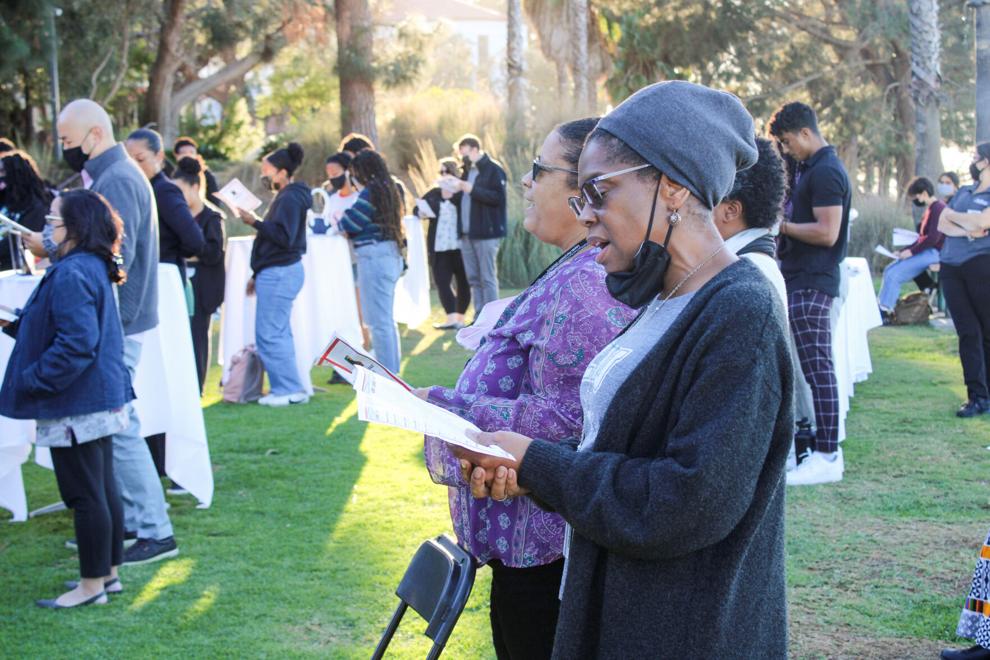 Tuesday, Oct. 26th marked the opening of The Mbongi Spot, formally known as the Bird Nest, the home for the new Black Student Space on campus
Following efforts like the Diversity, Equity and Inclusion office and the Anti-Racism Project, LMU continues to work with Black student leaders to make campus a place where they feel safe.
Overlooking the Bluff, the Office of Black Student Services (OBSS) held an event to celebrate the opening of this facility. Students and faculty alike gathered to show their excitement and support. LMU has made a commitment to being an anti-racist campus, and this is another step forward in their journey.
Don Jenkins, the associate director of campus recreation, has been working on this initiative for a year and has finally gotten to see the project come to life. "Its an important day for the student body," he said.
He noted that he was pleased with the University for wanting to meet the demands of the Black student community and providing them with a physical meeting spot where they can gather and feel appreciated. "[Having the Mbongi Spot] is just one more step towards having a more inclusive campus. It's really setting us on a path that LMU can live up to," Jenkins commented as the event began.
President Timothy Law Snyder, Ph.D., opened the event by speaking about the collaboration between him and student organizations in the midst of a critical discussion of race happening in the United States. He noted how diversity, equity and inclusion have all become part of what he calls the University's strategic plan to increase and enhance diversity in an effort to create a more inclusive environment.
The evening continued with a speech from Dr. Cheryl Grills, the president's professor of the Bellarmine College of Liberal Arts who has been on staff at the University for 34 years. "This has been a long time coming," she said. She went on to talk about the struggles that her community has faced, noting that all those struggles led up to a moment like this, where Black students can have their own space on campus.
"Make this a space of resting, awakening, healing, learning and devitalization," she said, blessing the space.
The evening continued with a rendition of "Lift Every Voice and Sing," which is also known as the Black National Anthem. Led by William Washington, LMU's gospel choir director, attendees sang the anthem together in their new space.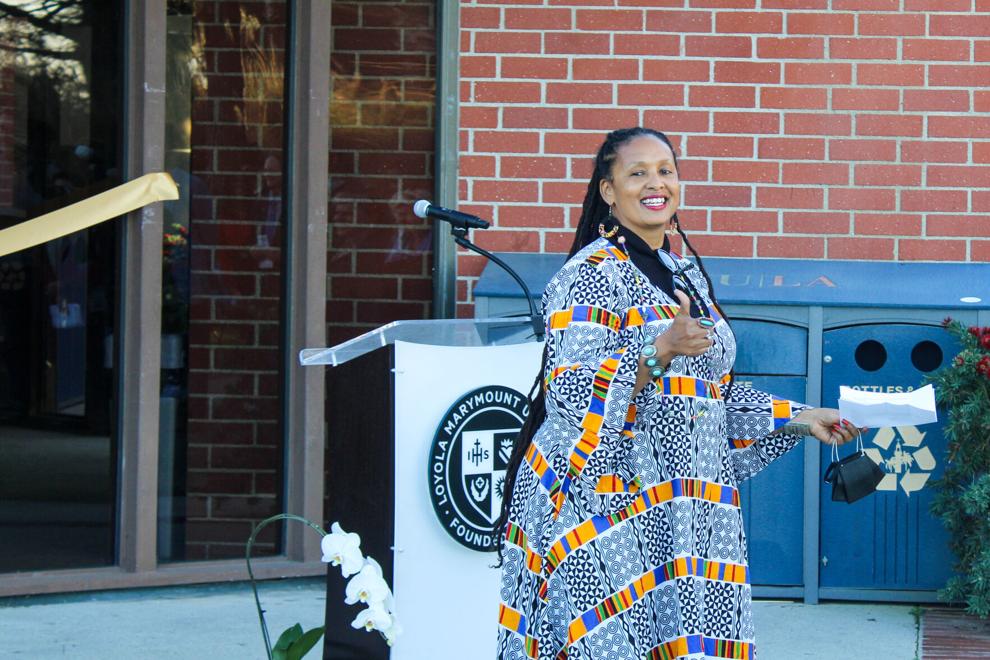 Following that were three readings of poems, all having to do with Black empowerment and Black beauty. Shonda Buchanan, senior lecturer of African American Studies, read a poem that she had written for Andrew Johnson, a young African American man who was forced to cut his dreadlocks off or forfeit his high school wrestling match.
Kioni Shropshire-Maina, a junior history major, read a poem called "Slave Grammar," a poem that they felt reflected their community and Black culture.
The next two speakers were important leaders of the LMU student body who had large parts in making this space come to life. Brion Dennis, ASLMU president, noted that it was very important to them that the demands of the Black student body take priority in ASLMU. Black Student Union President Jullian Montes-Pearson also noted his excitement for the space.
"As a freshman, I would have never imagined a space like this, where Black students can feel comfortable and be in community with each other," Montes-Pearson said.
The ceremony closed with a libation and ribbon-cutting ceremony, marking the beginning of a new era for the LMU student body, one that will be more inclusive to the Black community.