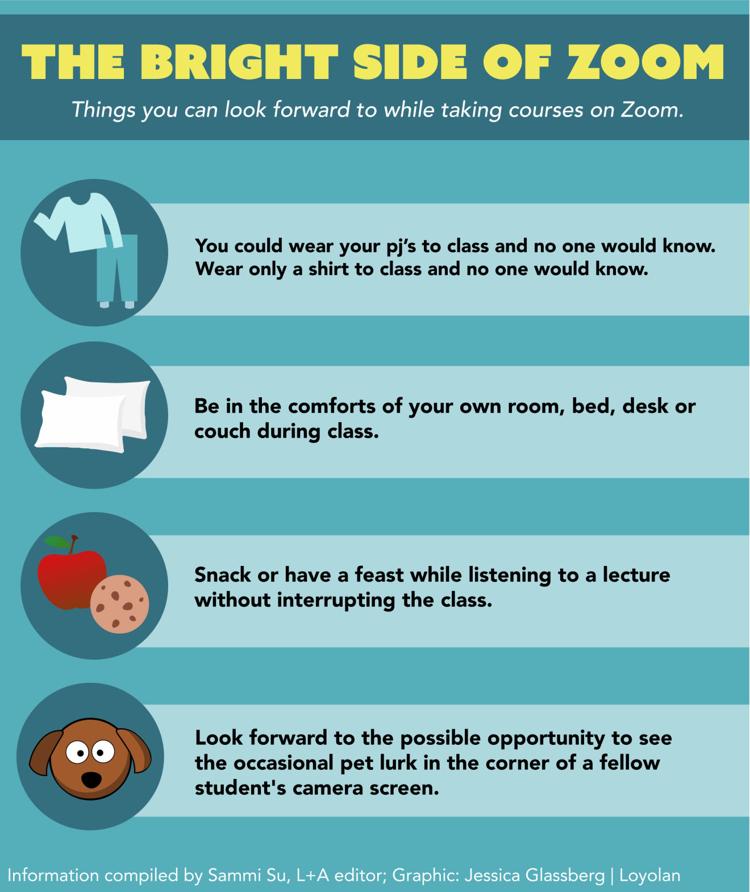 While this is a stressful time for many of us, there is always a brighter side of things. One such thing is the shift from in-person classes to online learning. However, even with the downsides of that come other fun opportunities.
According to Dayle Smith, the Dean of the College of Business Administration in an email sent to all CBA students, professors are now required to record their lectures and upload them to Brightspace for your convenience. Therefore, if you missed a part of the lecture or if you needed to hear your professor say something a second time, you could replay the lecture.
Some professors have also adapted their assignments to allow for you to work on them during your own time, giving you more flexibility in your schedules. You will have greater control over the pacing of your education, though it will take greater responsibility and discipline to do so.
On a lighter note, there are also plenty of fun perks to taking your classes online.
You could wear your pj's to class and no one would know. Wear only a shirt to class and no one would know.
Be in the comforts of your own room, bed, desk or couch during class.
Snack or have a feast while listening to a lecture without interrupting the class.
Look forward to the possible opportunity to see the occasional pet lurk in the corner of a fellow student's camera screen.
You could also screenshot a picture of yourself sitting in a zoom classroom, set it as a custom background image and roll over to listen to the lecture if you don't want to be in a presentable state (please don't skip class).
As we push through these confusing times together, remember to take a moment to look on the bright side of things.
This is the opinion of Sammi Su, a sophomore marketing and Asian and Pacific studies double major from West Covina, California. Tweet comments to @sammi_susu or email ssu@theloyolan.com.