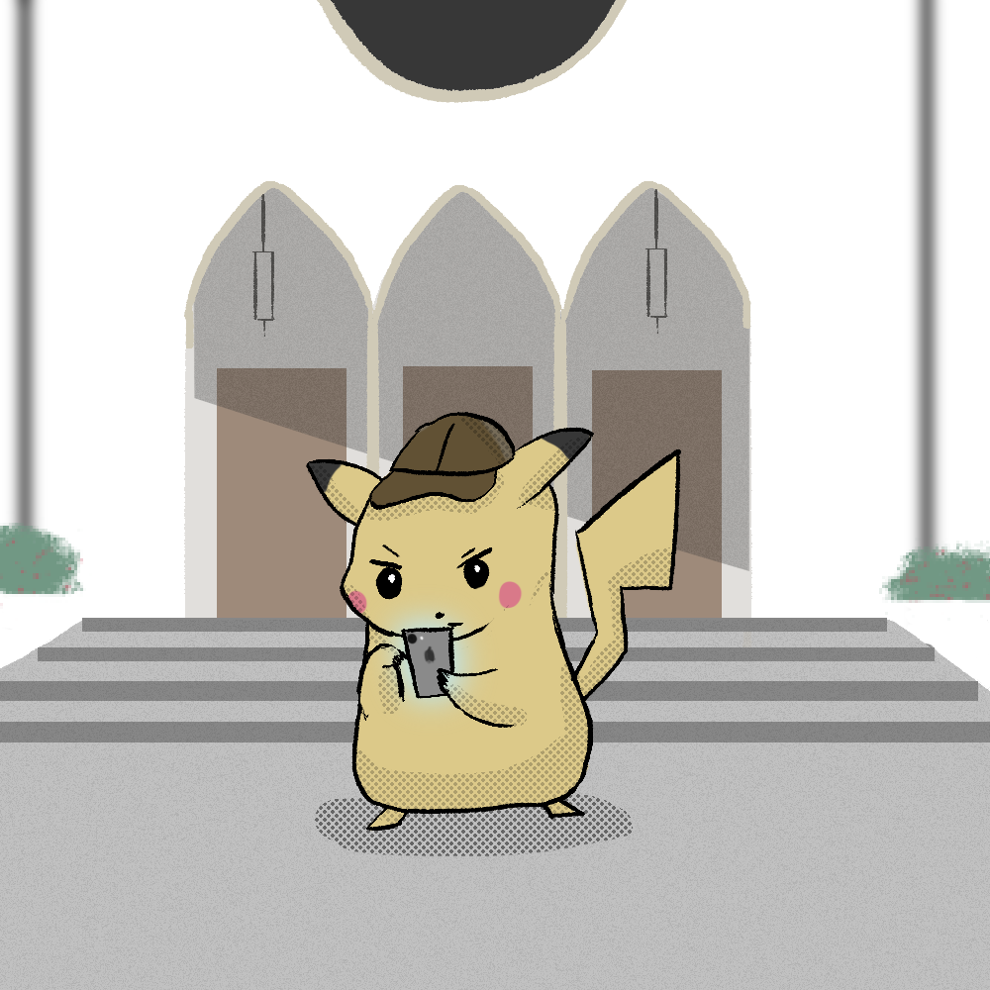 As the new semester begins, clubs begin recruiting for new members, drawing in new students to join them in their passion projects. One particular club caught my attention as I wandered through the countless booths at EXP Fest two weeks ago. It was the official LMU Pokémon GO Club. Released on July 6, 2016, this game took the world by storm, forcing people to leave their rooms and interact with other players in public spaces such as malls, parks and of course, school campuses. Today, the game has dwindled in terms of Internet hype and presence, but the community remains just as connected.
Recently, I sat down with club president Manuel Perez, a junior civil engineering major, and club vice president Kevin Chang, a junior biochemistry major. They met in freshman year at a Pokémon gym by Huesman Hall, along with a handful of other members. Kevin mentioned that the wildest thing that has happened while playing on campus was when a Department of Public Safety officer approached the group and asked if they were playing Pokémon GO, and if the officer could join. Surprised, Perez and the others invited the officer to play and the officer proceeded to pull out two phones, each with a separate Pokémon GO account.
According to Perez, the club began with five people who met at a raid (a challenge with a rare Pokémon that requires multiple members to defeat) around a year ago. Their initial goal was to defeat raids and complete quests. As the club grew, the direction of the club shifted to focus more on community-building. Today, the club numbers around 70 members (and growing).
Chang said that their goal is to "bring people together. We encourage players to come outside of their rooms, meeting and talking face-to-face." Perez added that the interesting thing about this game is that you meet people from all walks of life, from a staff member in the Admission Office to a librarian to student-athletes or students of all majors.
Club publicist and sophomore mechanical engineering major Jonnathan Zurita commented, "I'm one of the few STEM majors, but I like meeting people from other majors." One of his most bizarre memories includes going to a raid with a dozen other players at Gersten Pavilion, right before a baseball game, and getting questioned by the people at the ticket concierge since they didn't come for the game itself.
The members of e-board aim to actively engage with the community, bringing out the members who are typically shyer and creating a safe and exciting place for all players to enjoy the game.
Chang added, "One goal is to make contact with Niantic, which is the company that produces Pokémon GO. So one thing we plan to do is have a Q&A with them and ask what future plans they have for the game. Our dream is to have an LMU event and to have three Unknown Pokémon spell out LMU."
They added that their main goal is to create a group within LMU that can influence the community beyond.
The Pokémon GO club meets in St. Robert's Hall 239 on Thursdays at 10:15 p.m. Their second general meeting will be on Thursday, Sept. 19. You can join them through their Discord link, https://discord.gg/F3banXF. Join a team and head on out to "catch 'em all!"