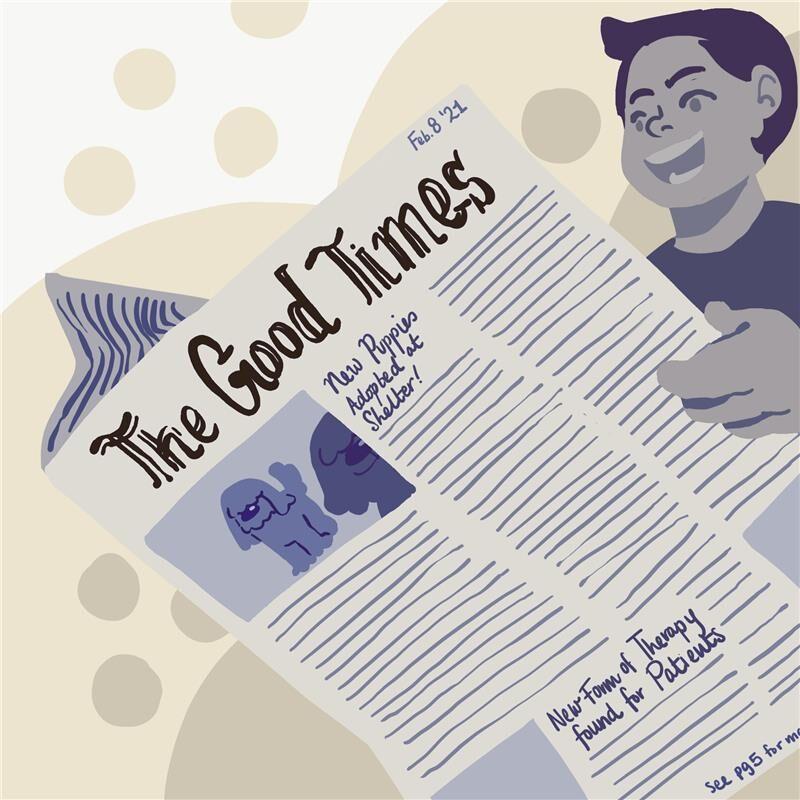 It's no secret that 2020 sucked, and unfortunately 2021 isn't exactly looking better. However, amidst all the negativity in the modern world, it's important to look on the bright side. I've compiled six of my favorite news headlines that brought a smile to my face this week.
6. Fabulous female directors make history
This year's Golden Globes will mark the first time more than one woman is nominated for best director. On Feb. 28, Regina King, Emerald Fennell and Chloé Zhao will make history as the eighth, ninth and tenth women to ever be nominated in the category. It has been six long years since the last female director was nominated, which was Ava DuVernay for "Selma."
5. Sir Tom Moore walks for wellness
Just last week, the world lost 99-year-old humanitarian Sir Tom Moore to COVID-19. After serving in World War II, the war hero spent the past year walking around his home's garden to raise money for the U.K. National Health Service. His little laps inspired countless fans to donate, ultimately raising $45 million for frontline health care workers. Although he recently passed away of the very disease he was fighting against, his generosity and kind spirit inspired so many.
4. Toddler makes friends with some unique-looking 'puppies'
TikTok user Maddi Gunn recently shared an adorable video of her young son, Chip, at a petting zoo. The video then went viral for his adorable reaction. Thinking the small goats were dogs, Chip begins conversing with the animals, asking them how they were and then promptly telling his mother "it's a puppy." Does it get any cuter?
Embed Vid: https://www.tiktok.com/@maddigunn8?referer_url=https%3A%2F%2Fwww.today.com%2F&referer_video_id=6916757928657702149
3. Kenyan women recycling for a better future
Plastic waste has become a devastating problem across the world, as trillions of single-use plastic products are disposed of every day. Nzambi Matee, a materials engineer from Kenya, has decided to take action against this environmental crisis by creating Gjenge Makers, a business that turns used plastic waste into recycled construction materials. These alternative building bricks are created from plastic and sand, creating a lightweight yet sturdy material around five times stronger than concrete.
2. Frontline workers receive a raise
Although many people associate the term 'frontline workers' with medical professionals, grocery store workers have been put through similar struggles due to the pandemic. The city of Oakland has recognized this increase in labor amidst stressful conditions and have created a 'hazard pay' ordinance. Passed by the local city council, this ordinance will increase grocery workers' pay by $5 an hour.
1. Fergus is found
After a devastating car accident threw their dog from the vehicle, a Tennessee family started a Facebook group with over 1,400 users in hopes of locating their beloved Irish Wolfhound, Fergus. Word spread to a local homeowner, who saw the pup just miles from the scene of the accident and was able to bring him home. Their emotional reunion video has received an outpouring of love and support on Facebook, garnering 56,000 views.