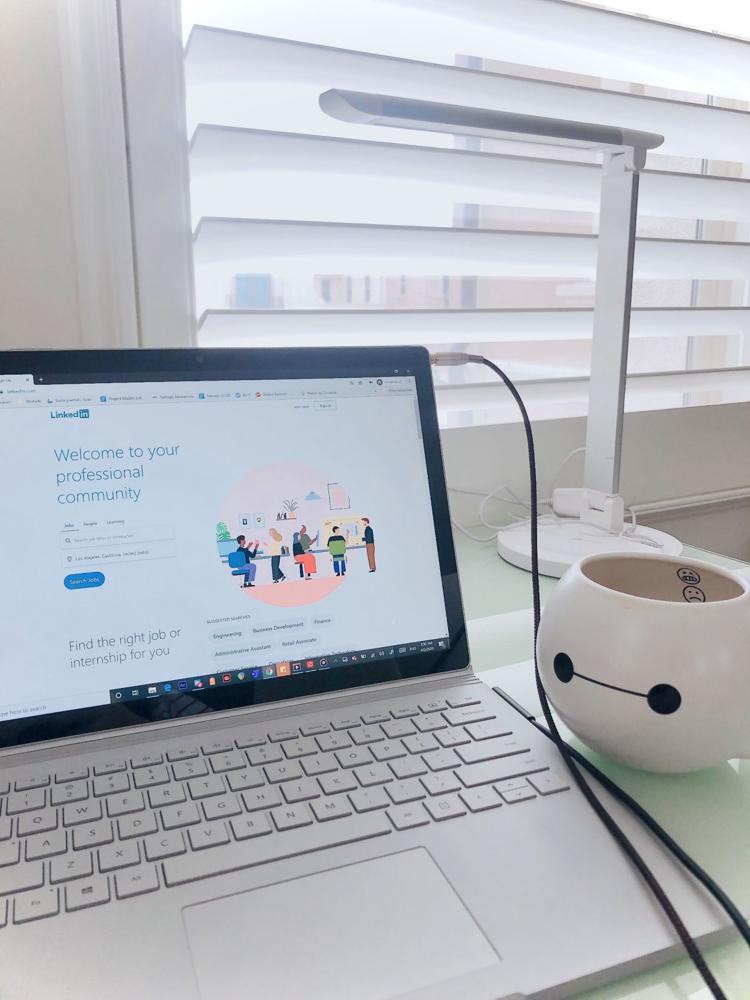 With everything going remote, the uncertainty continues to linger as students search for internships and job opportunities. However, there are still many companies searching for new hires and interns. Below is a breakdown of how to continue your job search remotely.
Who is still hiring?
While many companies have rescinded their offers, there are still many companies with open positions. Companies such as Apple, Amazon, Facebook, Goldman Sachs, Google, Instacart, Liftoff, Microsoft, Netflix, New York Times, Northwestern Mutual and more all have open positions. LinkedIn editor Andrew Seaman has also compiled a comprehensive list of companies still hiring. Now more than ever, essential workers are in demand. If you're looking for a part-time job during a transition period, this may be something to consider. Other companies that currently may have potential positions are healthcare providers, pharmaceutical companies, game-makers and technology companies.
How to promote yourself when everyone is online?
While it is undeniably difficult to find a job, try reaching out to recruiters and utilize the LMU alumni network. One method that I learned from talking with CPD is to go to LinkedIn and search for "Loyola Marymount University." From there, go to the Alumni tab and search for a company of your choice. All of our alumni who have worked at said company will appear. Scroll until you find a recruiter or someone in the department you wish to find a position in. Cold messaging and emailing are the best methods to connect with a recruiter.
What do I say to recruiters?
Send a personalized invite when reaching out. Let them know your situation and show your interest in the company. Also, if the person is an LMU alumni or recent university graduate, try to find overlapping activities or shared interests that you share with them to start a conversation. Try asking questions that can not be easily found with a simple Google search to give them something to respond to.
Consider reading this article for more details on how to write a solid LinkedIn cold outreach message.
Also, if you're available, consider attending CPD's Ask a Recruiter event that will be held via Zoom next Wednesday on April 8th from 5-6 p.m. to hear first-hand from recruiters on how to best utilize your resources.
What can I do in the meantime?
Update your resume/portfolio or create a personal website using WordPress or Squarespace to promote yourself.
Take a certification class. There is a surprising amount of free courses from LinkedIn learning and Ivy League universities that provide certificates upon completion. Use this time to learn something new to add to your toolbox.
For film students, motion graphics/VFX companies now have discounted courses. Adobe has also announced free access to Adobe Creative Cloud for all university students until May 31. Simply make an account with your LMU email to get started.
For business students, there is a free self-paced online course titled "Bloomberg Market Concepts" that helps with financial literacy.
For computer science students, Codeacademy is offering 10,000 scholarships to Codecademy Pro for free to students until the rest of the school year.
Duolingo recently put in a new update, adding many new courses; take this time to brush up on a foreign language. Audible is also offering a wider selection of free audiobooks.
This is the opinion of Sammi Su, a sophomore marketing and Asian and Pacific Studies double major from West Covina, California. Tweet comments to @LALoyolan or email ssu@theloyolan.com.