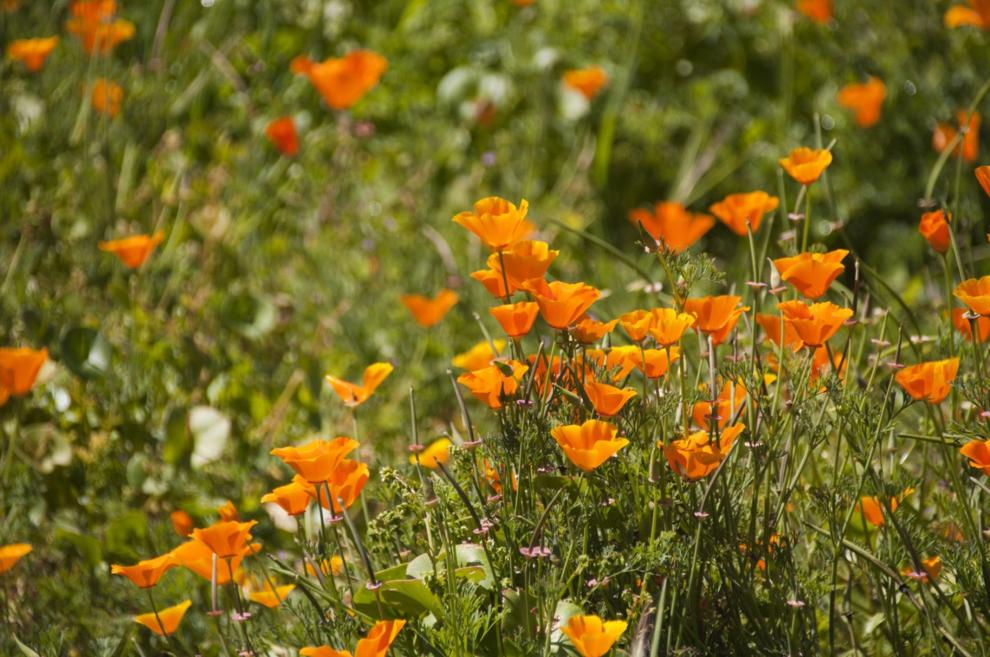 If you've been anywhere near Instagram lately, chances are you've seen photo after photo of the super blooms happening in Southern California right now. But what you might not know is that the super bloom isn't limited to the cheerful orange poppies dominating our social feeds or how to track these beautiful blossoms down.
Here are the best places in Southern California to catch the spectacular 2019 super bloom in all its glory.
Anza-Borrego State Park
Ironically, this massive state park located in the deserts southeast of Los Angeles is a place where you can see hundreds of blooms and colorful wildflowers sprouting from the sands. The town of Borrego Springs is popular among super bloom seekers, and is a gateway to the state park.
Walker Canyon
Walker Canyon is a total poppy paradise and is most likely the spot you've seen all over social media. While the beautiful orange flowers are a spectacular sight and it's conveniently closer to L.A., traffic heading there is pretty heavy, so come prepared.
Diamond Valley Lake, Hemet
This picturesque lake about two hours away from LMU offers spectacular views of poppies, bluebells and other wildflowers. Trails opened in early March, and you can even rent a boat on the lake to get a unique view of the blooms.
Antelope Valley Reserve
This wildflower reserve about an hour and a half away from campus boasts hundreds of poppies, as well as forget-me-nots. According to their website, the best time to see the poppies is when they begin to open up mid-morning.
Irvine Ranch Conservancy
This reserve in Irvine has free guided wildlife tours that offer views of the blooms and is in a convenient location, close to  the LMU campus.
Catalina Island Conservancy
If you want to get off the mainland, check out this conservancy on Catalina Island, just off the shores of Long Beach. Their website suggests taking a guided open-air Jeep tour to truly take in the beauty of California's native wildflowers.
Wherever you decide to go, or however you decide to view the spectacular super blooms, be sure to do your part in conserving the sites for future visitors by not taking any flowers as souvenirs and sticking to the marked trails.